Educators have always been on the front lines, whether helping students or families when systems fail or working together as advocates to make the changes that our schools and students need. The pandemic has only underscored the centrality of our schools to our communities, and the important role that they will play as we recover from these long, challenging, and heartbreaking months.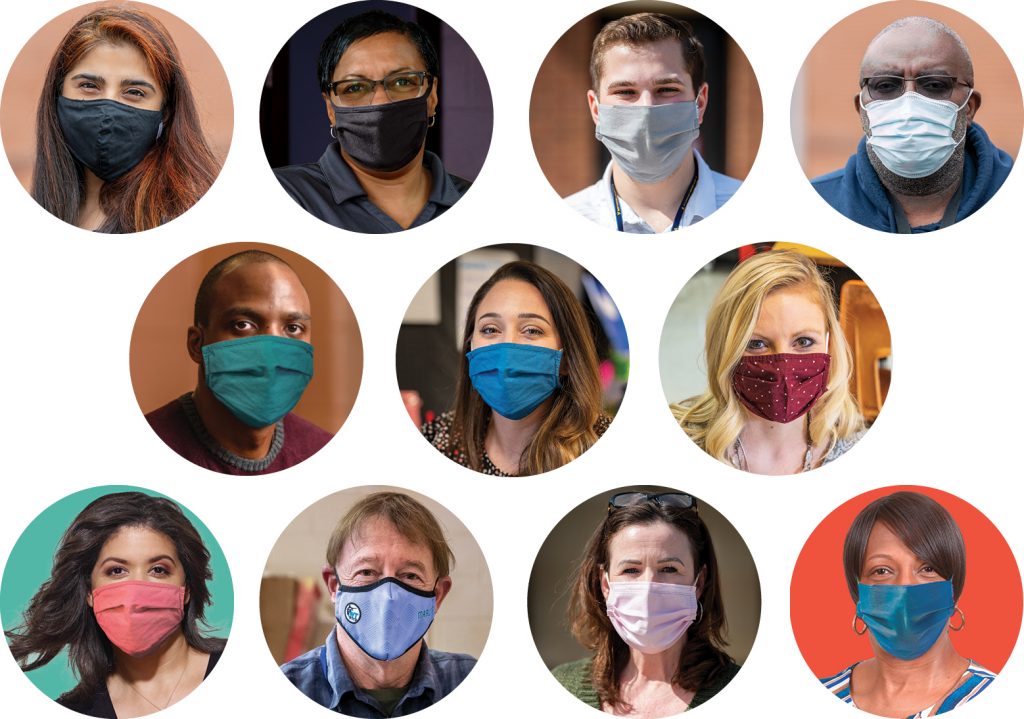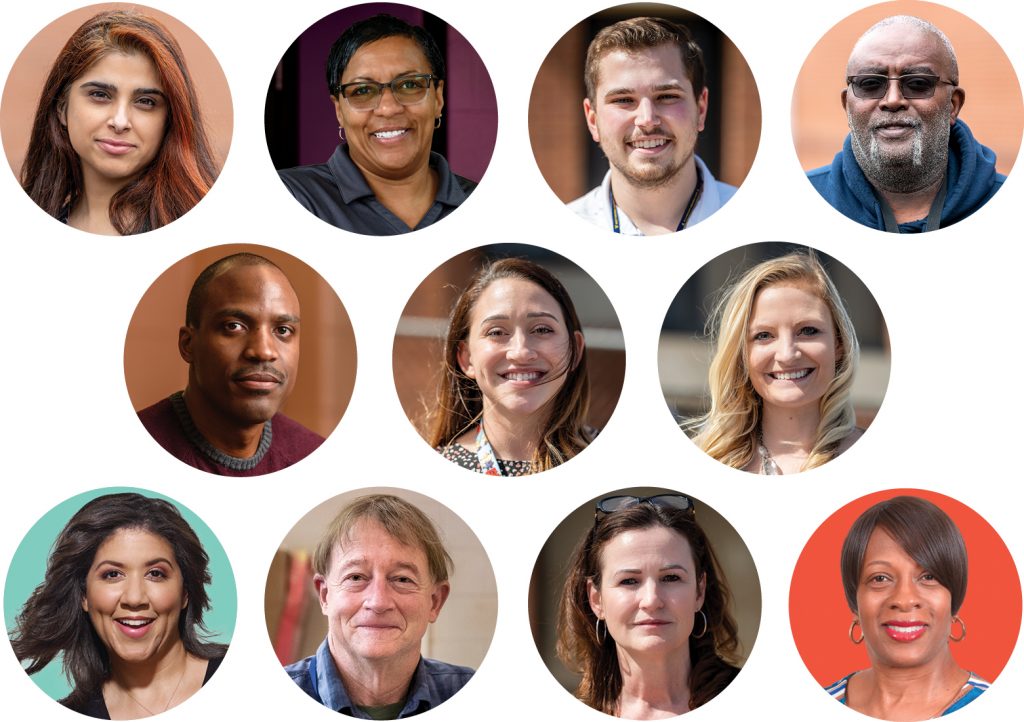 The past 12 months have brought a dark cloud over all of our lives. A pandemic. Social, political, and racial reckonings. Economic collapse. Lives and livelihoods lost. The pandemic has shown us that many systems we took for granted can crumble. The progress which we felt we'd made on closing inequities can tumble backwards.
As we look ahead with hope to the recovery to come, our advocacy during the legislative session in Annapolis has focused on setting our schools and students up with the resources, opportunities, and programs that they need to do the hard work ahead.
Breaking Down Barriers to Equity
States across the country are scrambling to develop plans to help schools and students recover from the pandemic and the barriers to equity that only grew larger because of its effects. Luckily, Maryland already had a plan primed to meet this moment: the Blueprint for Maryland's Future and its more equitable funding formula.
In February, legislators convincingly overrode Gov. Hogan's shortsighted veto of the Blueprint, making the new funding formula law and capping our multi-year campaign to revise and improve how we fund our schools. "We rallied, we called, we knocked doors, and we emailed in record numbers to deliver this transformative win for our students and profession," said MSEA President Cheryl Bost.
"This campaign was an incredible demonstration of the power of our union and the strong voices of our members—and generations of students will have more equitable opportunities and better schools because of our activism."
Now that the Blueprint is law, our students, schools, and communities will benefit—we'll hire more educators and pay them professional salaries, we'll expand early childhood education and career and technical education, we'll open more community schools, and we'll add supports and resources for English language learners, special education, and mental health.
With great prescience, the Blueprint provides the deep educational, social-emotional, and career supports that we know our students will need to recover from the pandemic and the crises that have plagued so many of our communities and that have only been exacerbated by the pandemic—such as job loss, poverty, opioid abuse, violence, and domestic trauma.
Immediate Help Where It's Needed Most
Legislators aren't expecting the Blueprint to do the heavy lifting of 2021 and beyond by itself. When the General Assembly overrode Gov. Hogan's veto, it also restored a $2.2 billion investment in new school construction and renovations to ensure that our school infrastructure can accommodate the health, safety, and educational needs of students.
Read Up the Street: General Assembly Session Delivers Wins for Educators and Students on Equity, Funding, Pandemic Recovery here.
But legislation also passed the General Assembly this year to bolster some of the details and programs of the Blueprint made more urgent by the pandemic. It includes detailed plans to expand summer school, tutoring, and social-emotional programs while also accelerating funding to bridge the digital divide. MSEA pushed successfully to speed up funding for grants to help schools in low-income communities, to allow summer school programs to use locally prepared assessments rather than add another state standardized test, and to ensure that reports on tutoring programs will include demographic data on who received the tutoring services, increasing transparency and equity. And, importantly, the companion bill also clarifies that
summer pay incentives are for all school employees and subject to collective bargaining.
The American Rescue Plan will also deliver a significant amount of resources to Maryland schools to help students and educators recover from the effects of the pandemic. All of these new resources are much-needed—and will be put to good use addressing priorities that educators have long advocated for.
Protecting Educators' Rights
Too many medically vulnerable educators have been confronted with impossible choices between their job and their health as school systems expand in-person instruction, the pandemic continues, and vaccination availability slowly improves. Many districts have failed to provide remote work options to the extent practicable as a reasonable accommodation for educators seeking to protect their safety and their families due to an underlying medical issue.
MSEA strongly supports House Bill 1322, legislation that would prohibit blanket denials of telework requests from educators, particularly in the case of those seeking the full course of vaccination before returning. The legislation prevents retaliation against educators who are 65 or older, have an underlying medical condition identified by the Centers for Disease Control and Prevention as putting them at greater risk from coronavirus (or who live in a household with, or are the primary caretaker for, an individual who meets either of those conditions), have not been vaccinated, and who choose not to return to in-person instruction. The bill would also prevent the suspension or revocation of certifications should an educator choose not to instruct in-person during the 2020-21 school year.
As of press time, HB 1322 had passed the House of Delegates and was awaiting a vote in the Senate.
Equitable Funding for HBCUs
It took a 15-year lawsuit and a long advocacy campaign, but a new law will bring equity to state funding to Maryland's four historically Black Colleges and Universities (HBCUs)—Bowie State, Coppin State University, Morgan State University, and the University of Maryland Eastern Shore. With a focus on equity-based legislation, MSEA stood in support of this important bill and effort.
The new law will settle a lawsuit first filed in 2006 claiming that the state underfunded HBCUs while supporting traditionally white schools and their HBCU-like specialty programs that compete with HBCUs. In 2013, a federal judge found that the state violated the constitution by maintaining a "dual and segregated education system."
This new law, a key priority of House Speaker Adrienne Jones, will deliver $577 million for HBCUs over 10 years starting in 2023.
CB for Community Colleges
Since 2014, MSEA has supported fair­ness for community college employ­ees who have lacked the protection of union contracts and representa­tion that would bring stability and fairness to their employment. With newly passed legislation, community college faculty and staff will now have the same rights as public K–12 educa­tors and other public employees—a seat at the table to bargain and orga­nize to improve their working condi­tions and the learning environments for students. There are currently 16 community colleges affected by the legislation, which also lays out the process for choosing and certifying a bargaining agent (the union which will represent them).
Twelve Maryland labor unions across the state joined MSEA to support the legislation, as well as county executives from Anne Arundel, Baltimore, Frederick, Howard, Mont­gomery, and Prince George's coun­ties, and the mayor of Baltimore.
An LGBTQ+ Commission
MSEA has long stood with LGBTQ+ educators and students in supporting anti-bullying initiatives, creating safe school climates, and using trauma-in­formed practices to acknowledge and help victims of abuse or violence.
Now, the General Assembly is set to pass legislation to establish a Commission on LGBTQ+ Affairs to assess the challenges facing lesbian, gay, bisexual, transgender, and queer communities; collect data across state agencies on the implementation of LGBTQ-inclusive policies and com­plaints alleging discrimination based on sexual orientation or gender iden­tity; study and establish best practices for inclusion of LGBTQ+ individuals and communities; work with local governments to pass laws that are inclusive of LGBTQ+ individuals; and publish an annual report with recom­mendations on policies for LGBTQ+ adults and youth that work to end discriminatory practices in Maryland.
Circling Back
MSEA has been working hard on these issues of equity for our students, educators, families, and communities for many years. Educators were already providing food, coats, and backpacks for students and their families. Since the pan­demic began, they've been wel­coming whole communities to their schools for breakfast, lunch, and holiday meal pick-ups.
Educators were already train­ing as trauma-informed allies and employing restorative practices in their schools. Now they are pre­pared (as much as is possible) for the monumental task of pandemic re­covery for their students and them­selves as school buildings reopen. Educators were already advocating for equity and fairness. Now we will have more opportunity to make that happen at our HBCUs, for community college educators, and for our LGBTQ+ students and colleagues.
"We know that normal was not good for far too many people," said MSEA President Cheryl Bost. "Our advocacy and the progress we made during this General Assembly session will help us to achieve a vision for recovery that will bring the transfor­mative change and equity that our students, our communities, and our state desperately need."
Latest News