MSEA's 150+ years of experience has demonstrated time and again that when the voices of educators are at the table, our profession, our students, and our communities win. In 2021, after years of MSEA leading the fight, community college employees won union representation and the right to collectively bargain their salaries and working conditions. Now Maryland community college employees can join MSEA's 75,000 members and the National Education Association's 3 million members in working together to provide the high quality education every student needs to pursue their dreams. We know that when educators and faculty have the power to sit down at the bargaining table, they have a powerful voice and deliver results.
In 2021, and every year before, full-time higher education faculty in unions were paid more than non-union faculty in the same states. In fact, faculty in unions earn about $5,000 more than non-unionized faculty in the same states. They earn $17,000 more than faculty in states without faculty unions. The biggest difference is at community colleges and other 2-year institutions, where union faculty earn an additional $18,000, or 27% more, than their peers in the same states.
The presence of unions also is related to the closure of gender gaps. For example, unionized institutions are more likely to have women in the most highly paid ranks of full professors. Unions mean workers are more likely to have health insurance, pensions, and paid time off.
Through a strong union and united voice, community college employees can:
Improve higher education in Maryland
Work to improve funding for increased faculty salaries and benefits
Work to improve the faculty's role in decision-making on campus
Negotiate collective bargaining contracts that protect our rights and improve our working conditions
Protect academic freedom and tenure
Defend faculty and graduate employee rights
Influence the formulation of policy by the governing boards
Work for legislation to improve the quality of education in our community colleges
Advance academic excellence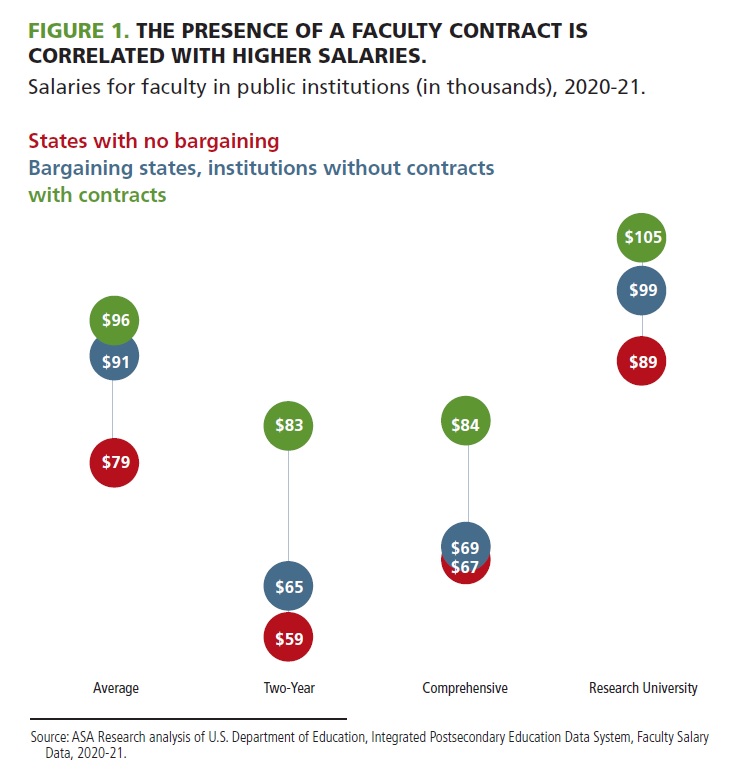 MSEA fights for access and affordability, fair pay and the workplace conditions that support student learning, including academic freedom, racial and social justice, and more.