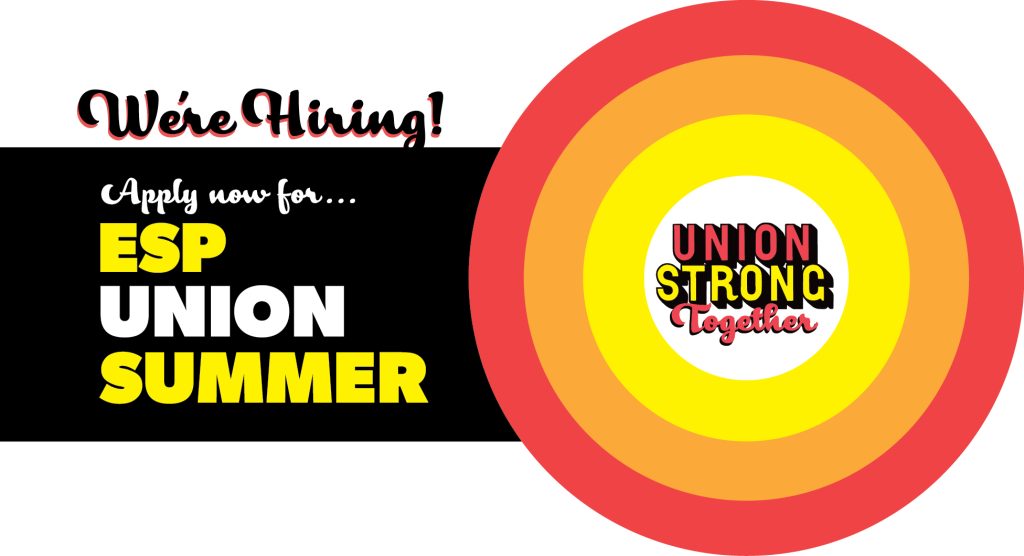 MSEA's ESP Bill of Rights campaign is exciting support staff across the state with a focused plan of action for better contracts, pay, and respect. Individual worksites and entire local unions have already endorsed the Bill of Rights but we're not stopping there. We want 100% of ESPs to know what the Bill of Rights means for all support staff and how we can use it to win at the bargaining table.
At MSEA's 2023 Union Summer, ESP member organizers will work together, supported by MSEA organizers, to build stronger locals through recruiting members and growing the ESP Bill of Rights movement.
The Union Summer program will identify, train, and support 10 ESP member organizers to recruit and engage potential members across the state using the in-person one-on-one organizing model and the MSEA ESP Bill of Rights. The program will also provide regular coaching by experienced organizers and scholarships to attend the MSEA Summer Leadership Conference and the NEA Zone 1 Organizing Institute.
Applicants should be passionate about racial, social, and economic justice, detail-oriented, committed to the labor movement, and willing to have conversations about the importance of union membership and participation with potential ESP members from diverse backgrounds. No prior union experience is necessary.
ESP Member organizers will learn how to: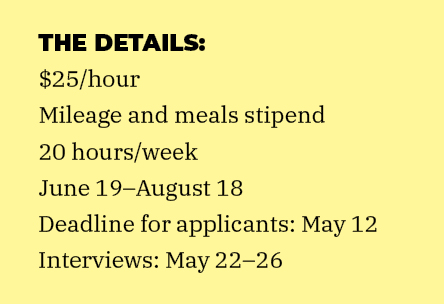 Sign up new members during one-on-one meetings and in union orientations
Advocate for, and answer questions about, worker rights and expectations declared in the MSEA ESP Bill of Rights
Conduct one-on-one organizing conversations with potential
ESP members with a focus on membership sign-up and building union and leadership
capacity for strong contract negotiations, collective actions,
site-based advocacy, and more
Identify new union leaders and activists
Develop and implement internal organizing campaigns
Use and maintain organizing lists
Latest News