MSEA members gathered on January 14 for the 38th Annual Dr. Martin Luther King, Jr. Celebration and Minority Recognition Awards. The celebration was held jointly with the annual Racial and Social Justice Summit, I Am Somebody! Leading the Change for Equitable and Just Schools, Communities, and Beyond.
Keynote Address
At the Dr. King celebration, members and guests welcomed keynote speaker Dr. Eddie Glaude, Jr., chair of the department of African American studies at Princeton University and author of the New York Times best-seller Begin Again: James Baldwin's America and Its Urgent Lessons for Our Own. In his address, Dr. Glaude reminded the audience that while Dr. King's "I Have a Dream" speech is frequently quoted in celebrations of his life, his message was often, especially before his death, more direct.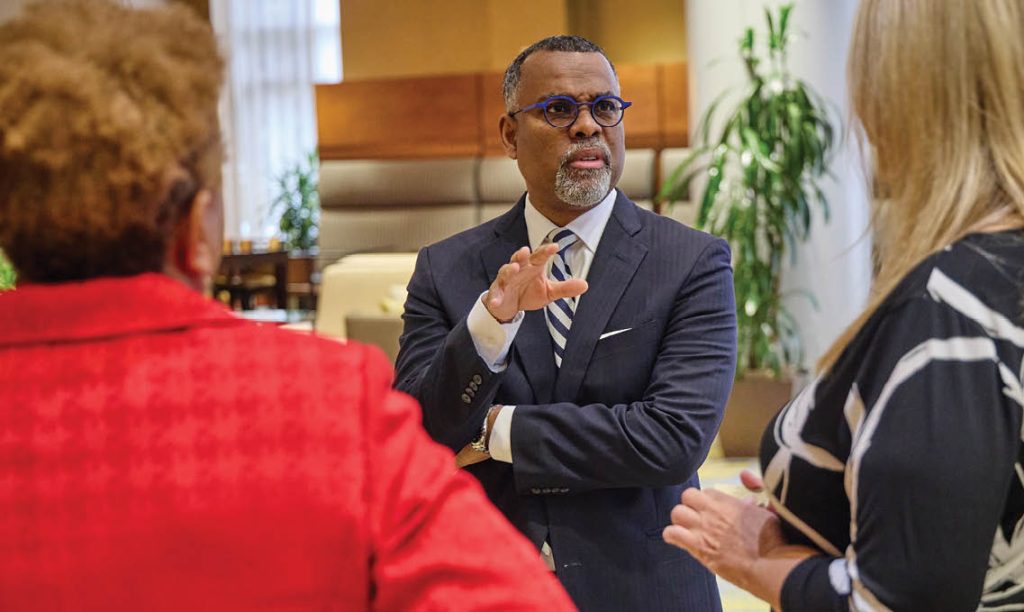 In a speech just 10 days before he was killed, Dr. Glaude told the audience, Dr. King was a guest at the 68th annual convention of the Rabbinical Assembly. When asked in a question and answer session how those present could join in the fight for social justice, Dr. King replied, "Let me say that we have failed to say something to America. However difficult it is to hear, however shocking it is to hear, we've got to face the fact that America is a racist country. We've got to face the fact that racism still occupies the throne of our nation. I don't think we will ultimately solve the problem of racial injustice until this is recognized."
Check out MSEA's extensive clearinghouse of racial and social justice resources here.
"To admit such a thing," Dr. Glaude said, "is not to condemn ourselves to the gallows…to admit such a thing sets the stage for the possibility of a new imagining, a new nation, a new way of being in the world shorn of this insidious idea that some people because of the color of their skin are better than others. It opens up for us to see that the true subject of democracy is not material well-being but the extension of the democratic process in the direction of perfection…the most obvious test of that perfection, Dr. King would say, is the inclusion of integration."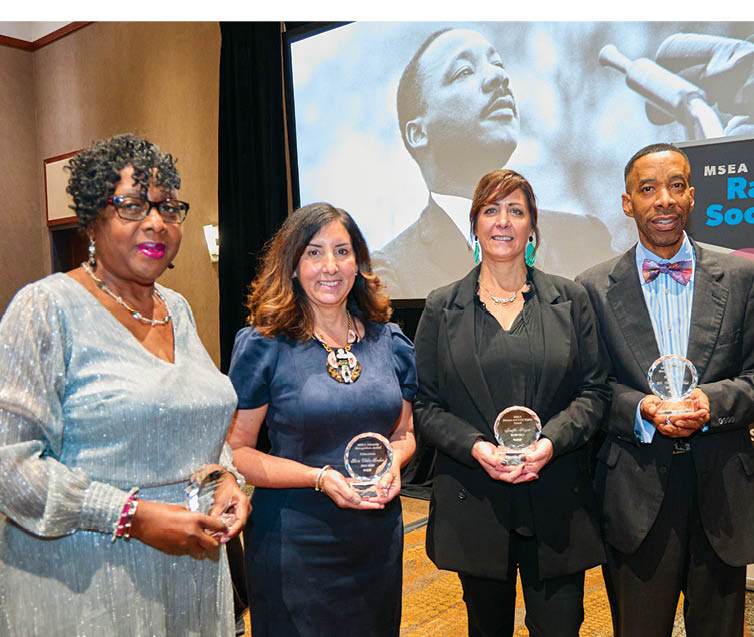 MSEA Recognition Awards
This year's annual member awards honored four MSEA members for their outstanding work as leaders in education, the community, and human and civil rights. Learn more about MSEA's awards, grants, and special interest caucuses here.
Caroline County educator Mirta Valdes-Bradner received recognition for her work as an advocate for advancing opportunity and access to AP courses in her school, county, and across the state, including working with her state representatives in Annapolis.
Dr. William Clay was recognized as a successful and beloved school counselor in Prince George's County and dynamic presenter of workshops focused on trauma and justice at MSEA conferences and trainings.
Worcester County educator Jenifer Rayne's work supporting LGBTQIA students through her school's Speak Up Club has resulted in changing gender normed policies at her school. She was also recognized for leading her school in ongoing professional development focused on racial and social justice.
Annie Foster, a veteran Anne Arundel County educator and vice principal, received the Human and Civil Rights Award. When her career was blocked based not on her skills but on who she is, she fought back. During her successful tenure, she received numerous awards for her work with students and families and for her commitment to her profession.
Latest News