Union Power: Members, Principles, Values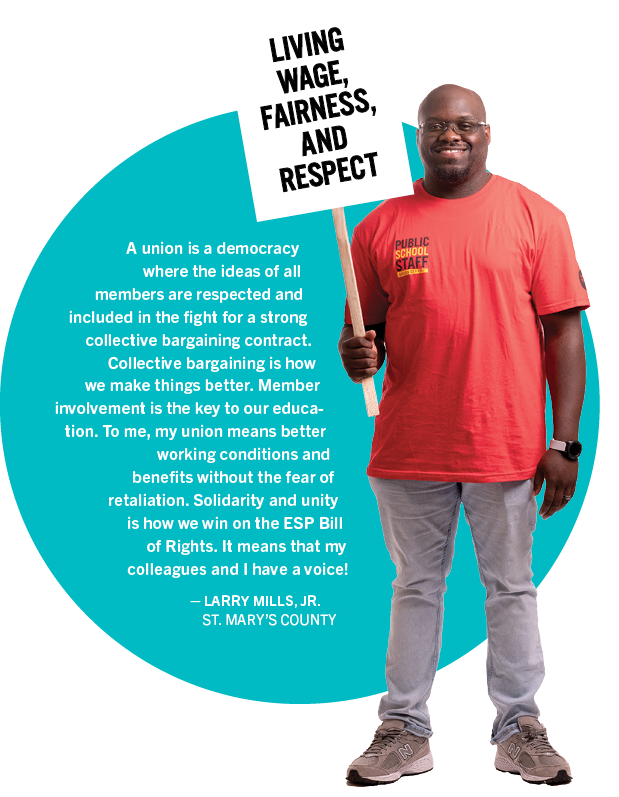 At MSEA's Summer Leadership Conference (SLC), member-leaders from across the state came together to learn more about leading for change-change that supports their students, colleagues, and communities. Strengthening union power across interests and locals is what MSEA members do to protect and improve their jobs and livelihoods–two of the most fundamental union values.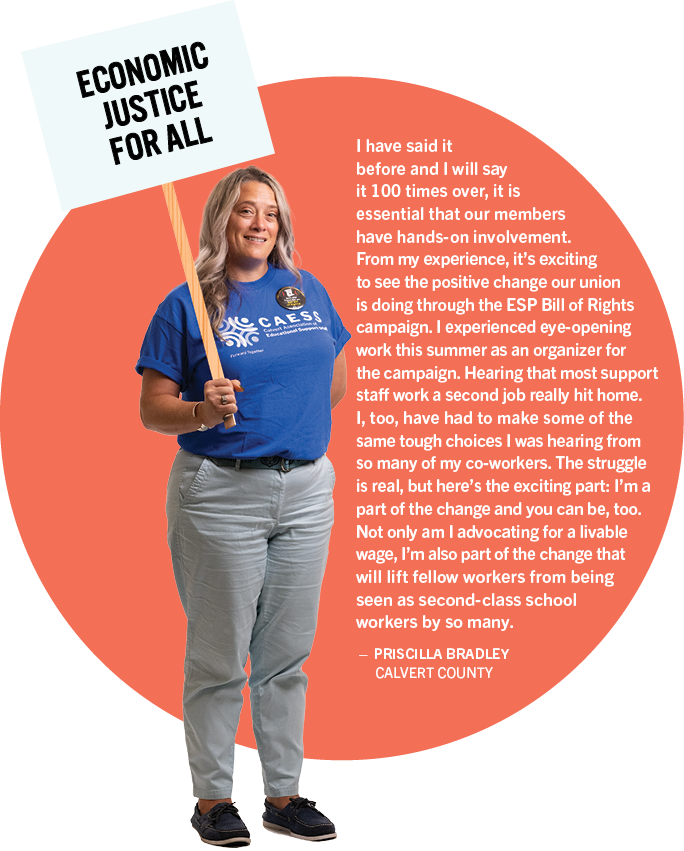 At SLC, these values are studied in sessions led by staff and member experts with deep experience and practice in organizing and mobilizing the union way. Two-day trainings include courses like advanced site-based advocacy for members who are new or experienced building reps, or on negotiations or grievance teams; on-site organizers looking to develop paths to resolve work-related issues at their worksite; and the respected Emerging Leaders Academy, a staple of MSEA's leadership-building trainings that brings union history, organizing, and skill-build­ing to a 101-style training for members early in their journey.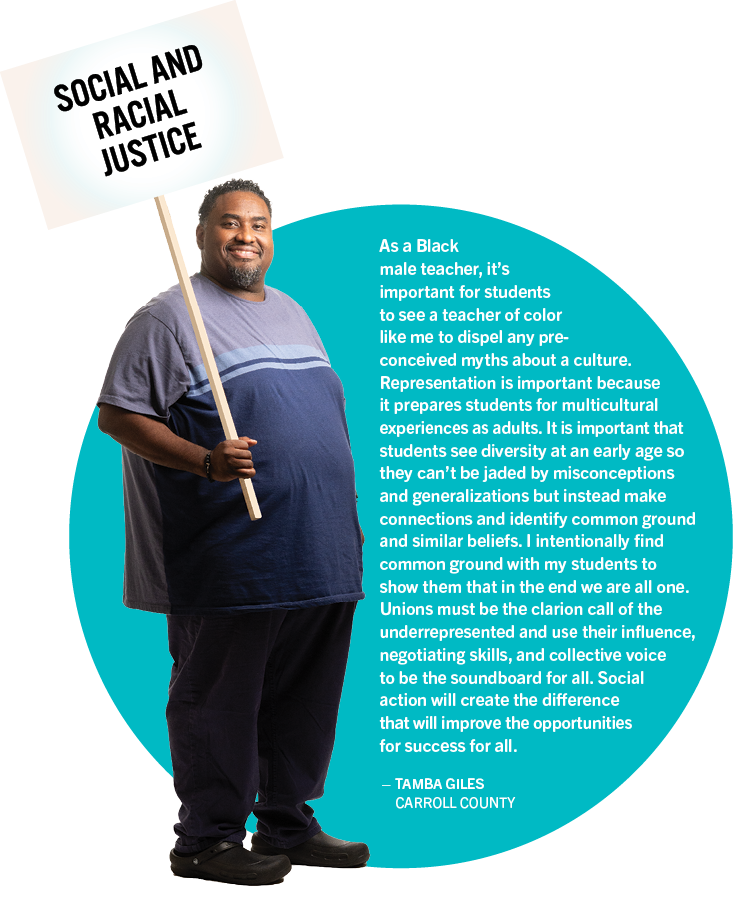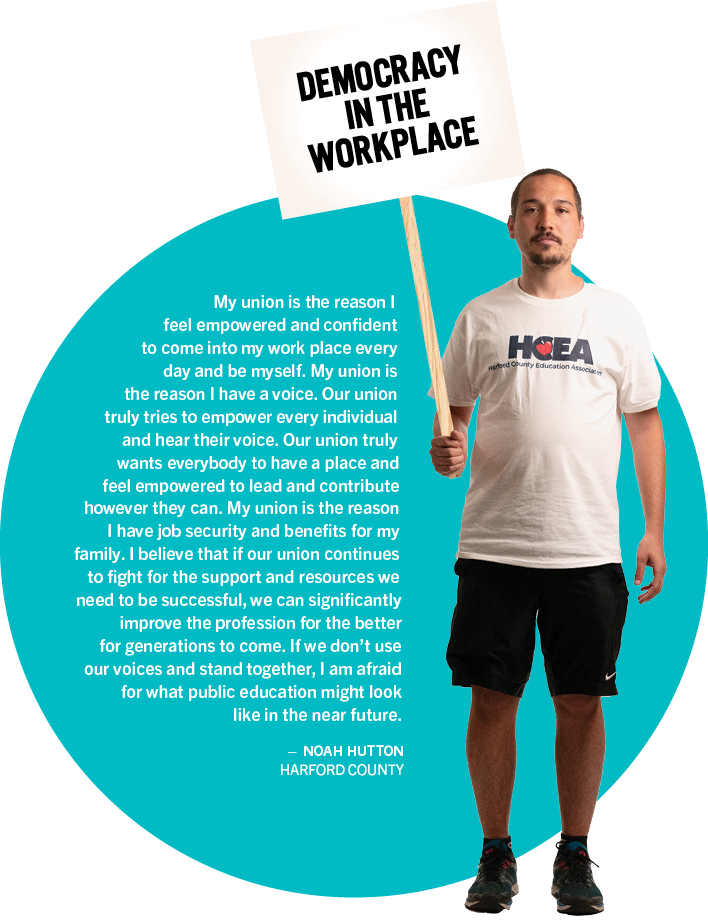 MSEA believes that nurturing those who want to lead in the movement for educa­tion justice is the path to real power and that results in better contracts, support­ive workplaces, meaningful and stable health care and benefits, improved rela­tionships among all staff, a strong voice and respect for educators, racial, social, and economic justice, and more.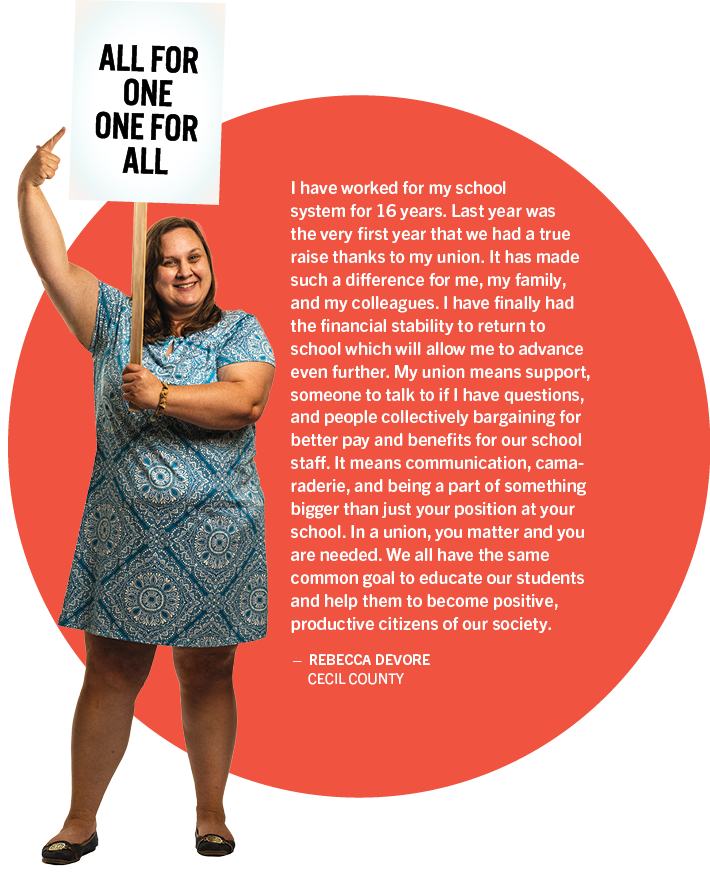 In 2006, delegates to the NEA Repre­sentative Assembly, in honor of the 40th anniversary of the merger of NEA with the mostly Black American Teachers Association, adopted principles to guide its work and define its mission—equal opportunity, a just society, democracy, professionalism, partnerships, and collective action. With so much exciting union activity in the country right now, these values are what attracts and activates so many diverse union mem­bers—a movement now supporting labor actions in workplaces as different as Starbucks and the Screen Actors Guild and the United Auto Workers and Kaiser Permanente.
Unions are having a moment, that's for sure. The pre-Covid Red for Ed move­ment kicked off some of the most highly visible and exciting union activity in recent years. Public approval ratings of unions are at a 60-year high. Unions won more elections in 2022 than in any of the prior 20 years, extending union member­ship to increasing numbers of workers and sectors.
Standing up for workers' rights is univer­sal to the labor movement, and it's no different for educators in Maryland right now—whether it's the MSEA ESP Bill of Rights campaign and the struggle for a living wage, fairness, and respect, or the perennial struggle for education funding and contracts that support professional pay and reality-based policies and pro­cedures. Advocating, representing, and organizing around these issues is where MSEA and local unions shine.
MSEA is the largest union of organized employees in Maryland, and in every county local union leaders carry the torch for union values in contract nego­tiations and county council and board of education meetings. "Our leadership is strong and reflects who our members are and what they prioritize. Maintaining an accessible path to leadership is in our union DNA and that's why our train­ings and programs cultivate a corps of diverse union leaders who are educated on our issues, understand how to build consensus and use it as power, and are invested in building a stronger union and stronger schools for the benefit of all," says MSEA President Cheryl Bost. "When we organize and lead effectively, we're not just making things better and easier for us—we're also making things better and easier for the educators and members who will come after us."
UNIONS BY THE NUMBERS
In 2022, more than 16 million workers in the United States were represented by a union—an increase of 200,000 from 2021.
Between October 2021 and September 2022, the National Labor Relations Board saw a 53% increase in union election petitions, the highest single-year in­crease since fiscal year 2016.
Evidence suggests that in 2022 more than 60 million workers wanted to join a union, but couldn't.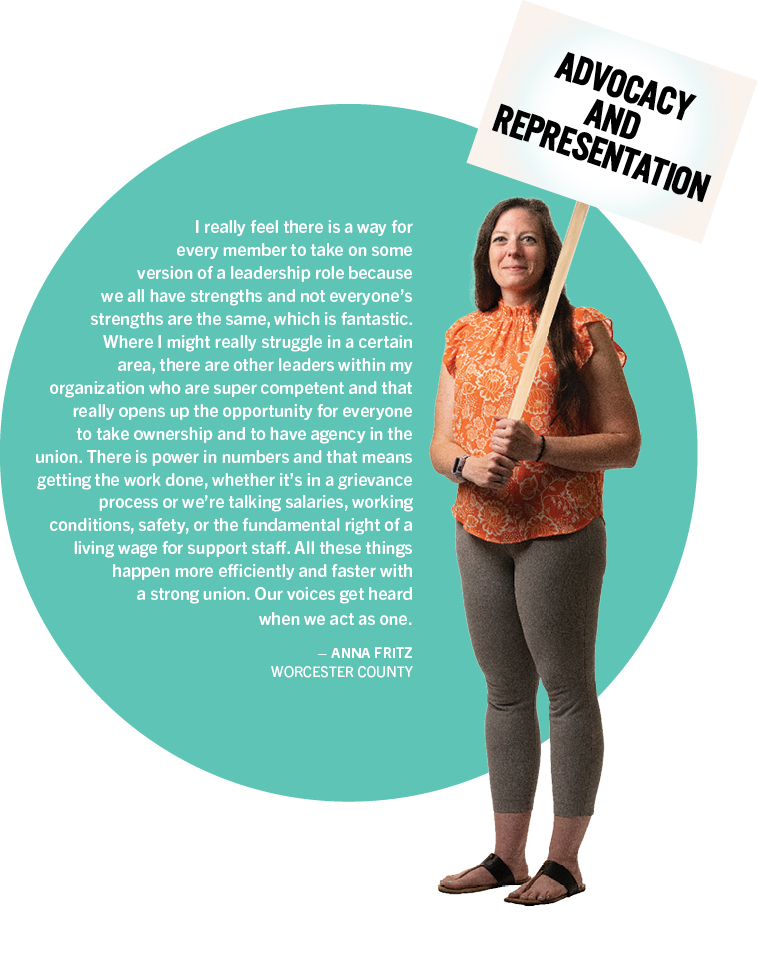 The gender gap in unionization is small, just 0.6 percentage points and it held steady in 2022. The unionization rate for men is 11.6% and the unionization rate for women is 11.0%.
Find more union facts from the Economic Policy Institute here.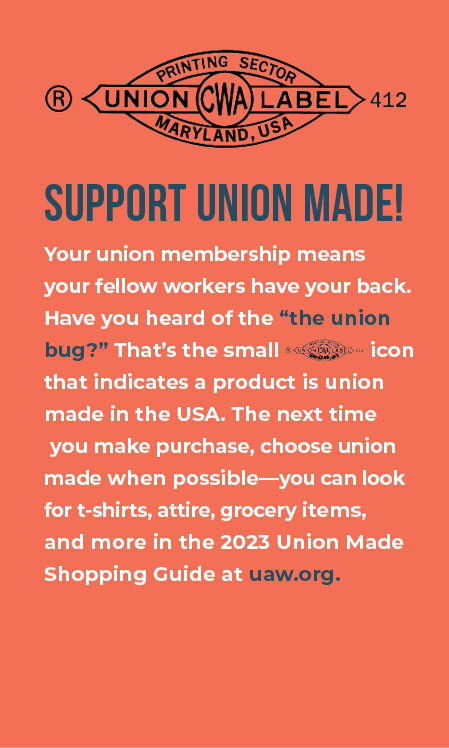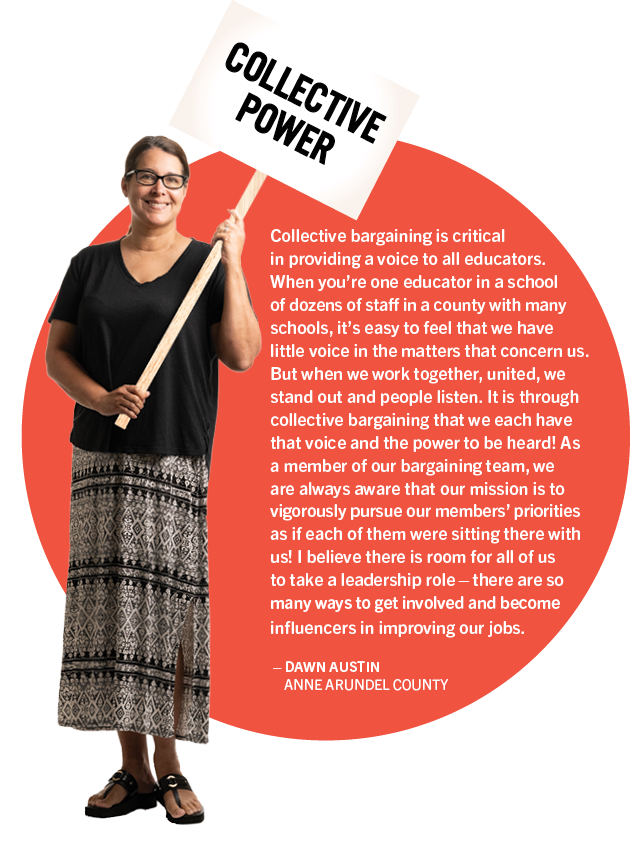 Latest News