Speak Up! Speak OUt! You Be You!
At Pocomoke High School, a small, diverse school in Worcester County, Principal Jen Rayne makes sure that inclusion and equity are the core values that drive everything they do. "Examining all that we do under a lens of inclusion creates safe spaces, free of discrimination." The students and staff featured here are speaking up and speaking out and discovering new pathways to make their teaching and learning experiences two-way streets. Let's meet the warriors!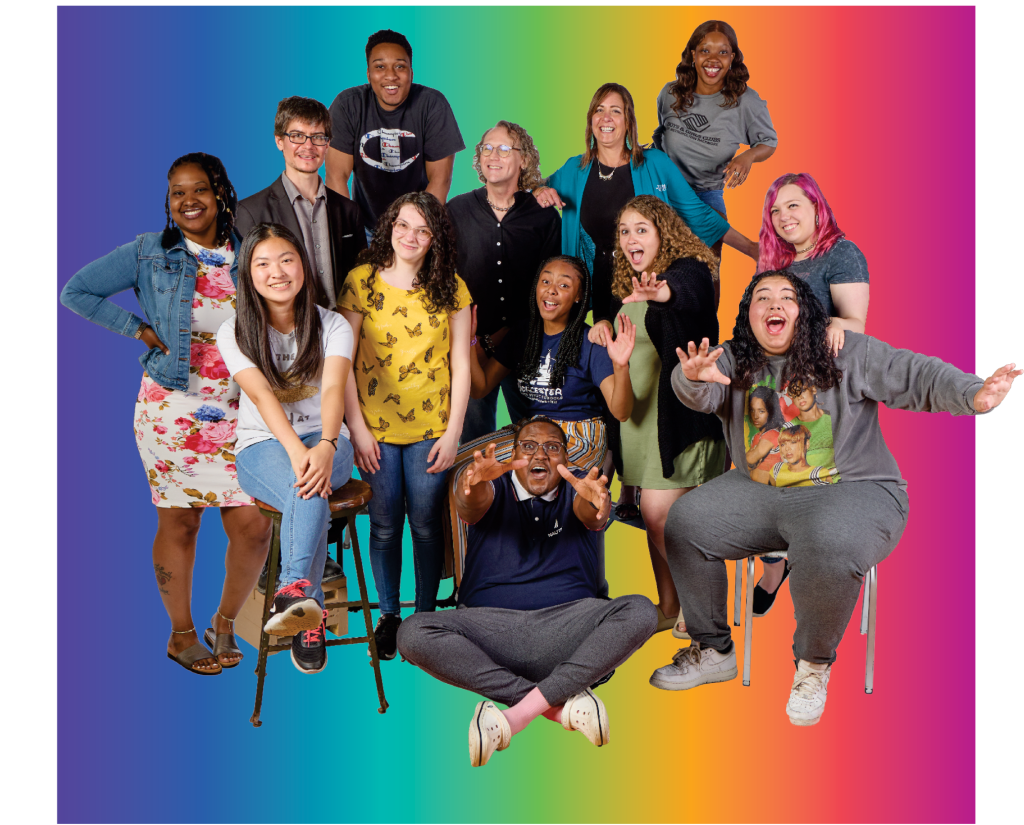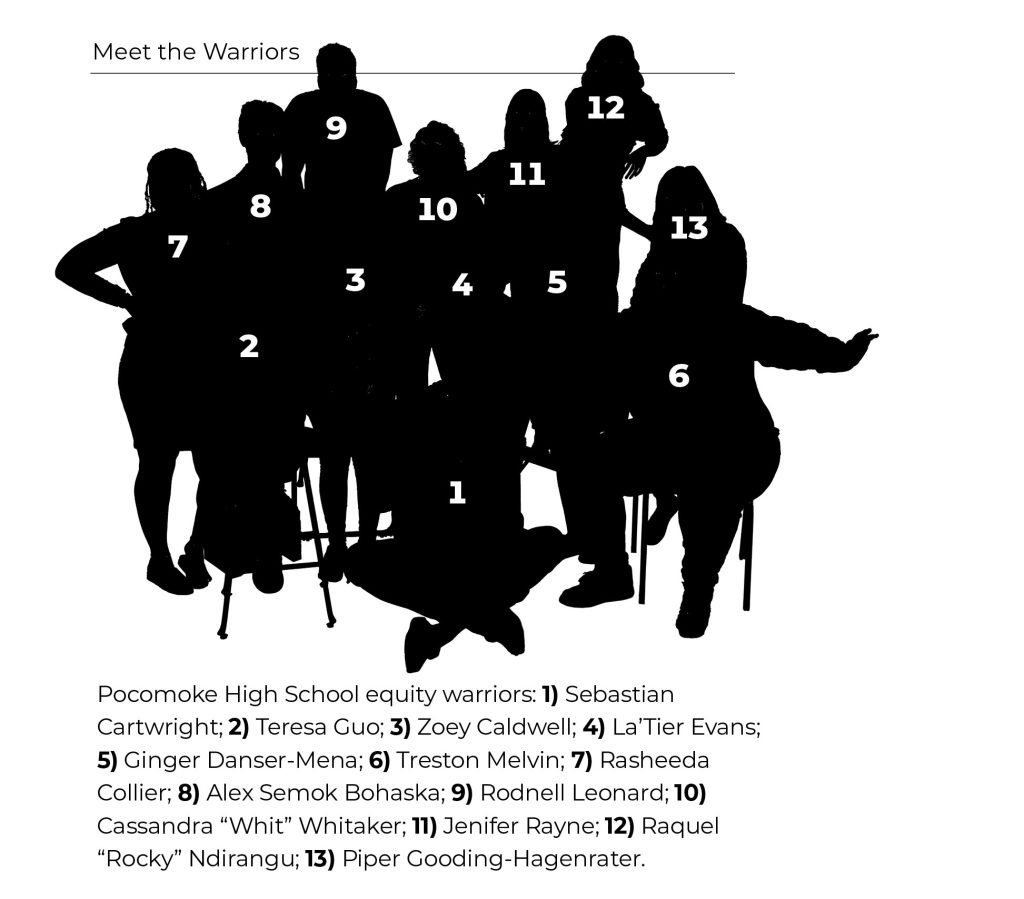 Pocomoke High School (PHS) Principal Jenifer Rayne doesn't need to justify her status as an equity warrior in Worcester County, the easternmost county in Maryland—home of Ocean City and Assateague Island. The MSEA 2023 Human and Civil Rights Award winner recites easily from COMAR (the Code of Maryland Regulations) 13A.01.06.04, section C, adopted in 2019 that includes that a significant equity lens be used to "create and maintain environments that are equitable, fair, safe, diverse, and inclusive" and "be based on the goal of providing educational equity for all students."
Ask any student or staff at PHS, and they will tell you that Rayne—who will respond to extremist concerns about curriculum with a simple, "We teach history as it actually occurred"—is an exceptional leader. She is creating paths for fresh academic, professional, and personal growth and success for every student and staff member at PHS. As her vision grows for her school, she welcomes every voice to the courageous conversations and profound insights that a real commitment to equity brings.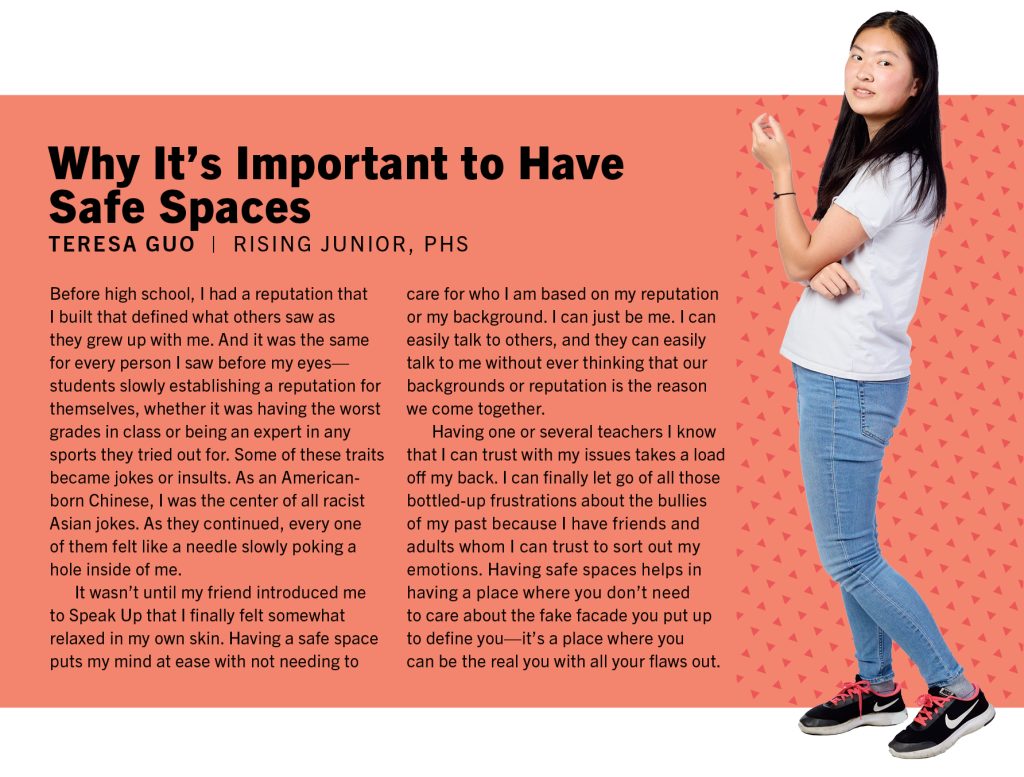 As a new principal in the fall of 2017 (she had served as assistant principal the year before), one of the first things Rayne did was take a look around the school and take note of who she saw: "Who was being left out and why? Did the staff reflect the student body? What did the students need? What did the staff need? I wondered what learning about civil rights from a white teacher looked like to a student of color. I wondered, how do we make British literature relevant to every student?"
The first step, Rayne says, was to make sure every student felt safe and heard. That was the genesis of the school's Speak Up Club—a highly diverse group of students, led by students and facilitated by English and drama teacher Cassandra "Whit" Whitaker, with room for every voice at the table for exciting, complicated, personal, and courageous conversations about race, LGBTQIA+ issues, and more. It's a complete success and in June 2023, the school received a grant from the It Gets Better Project–a nonprofit organization with a mission to uplift, empower, and connect LGBTQIA+ young people. For PHS, this means working with local chapters of PFLAG and GLSEN to partner with other Worcester County high schools, and the county on LGBTQ+ identities and intersections. It Gets Better has a clearinghouse of resources for all youth of color, migrants, refugees, asylees, and transgender and gender-nonconforming youth.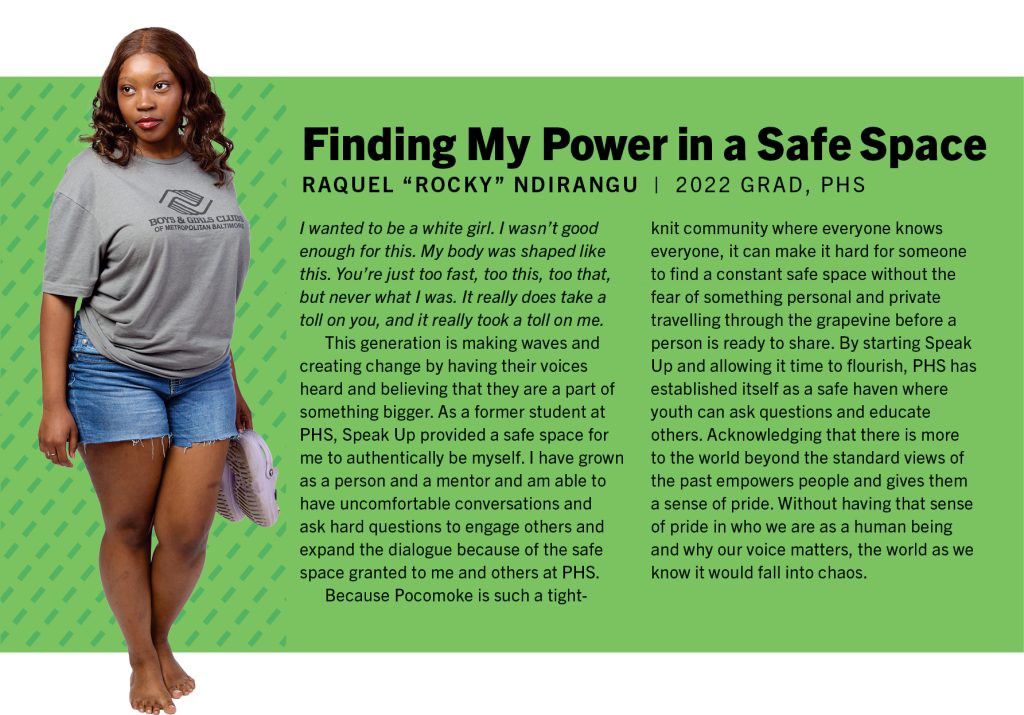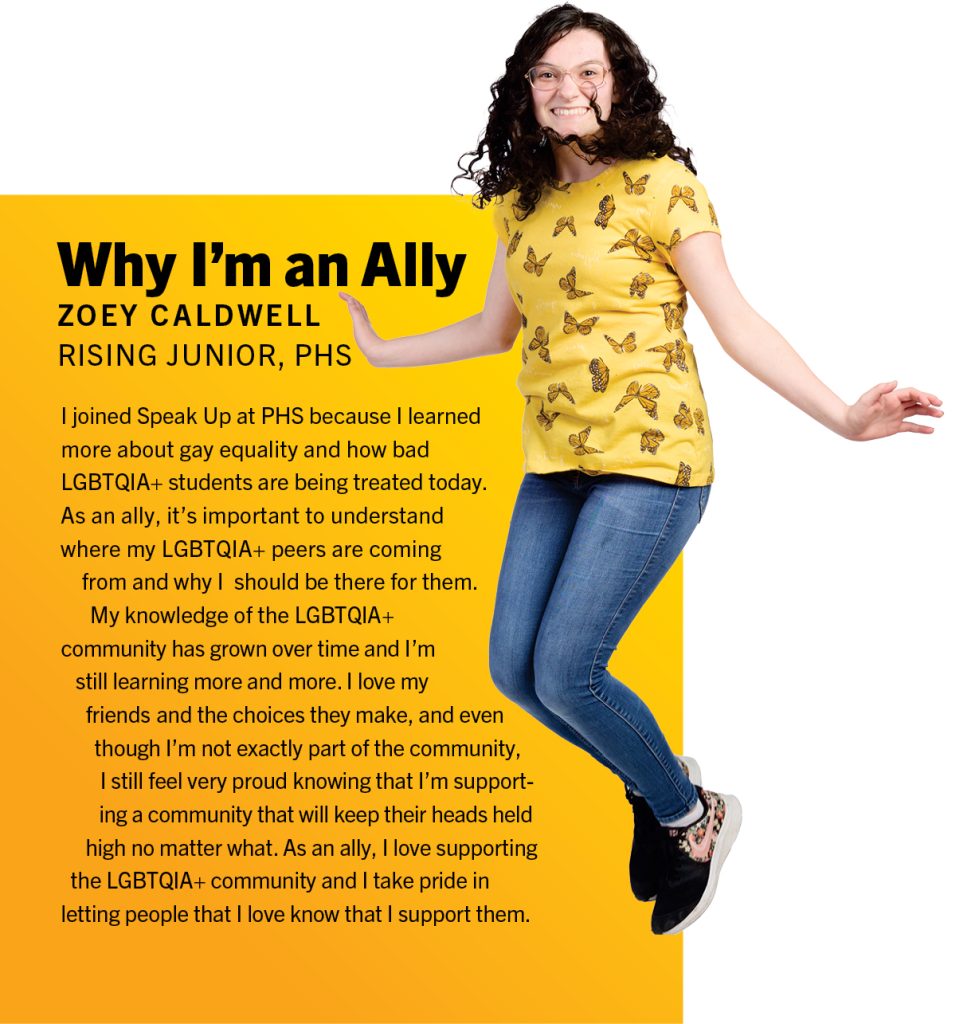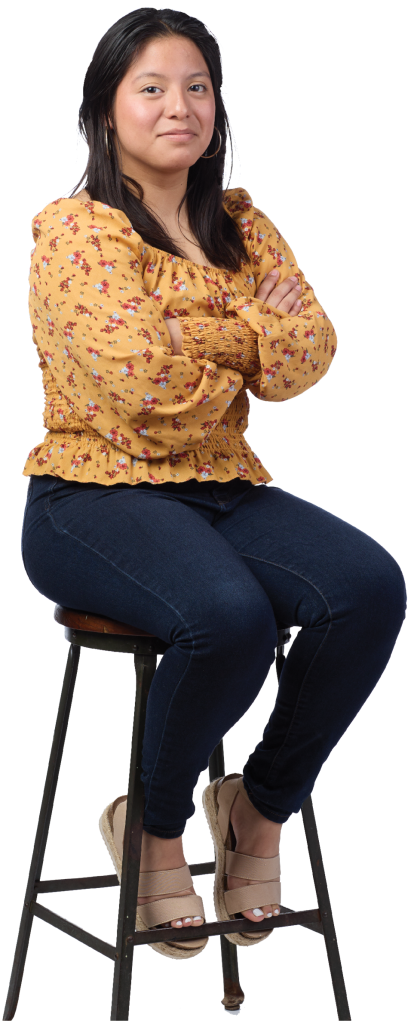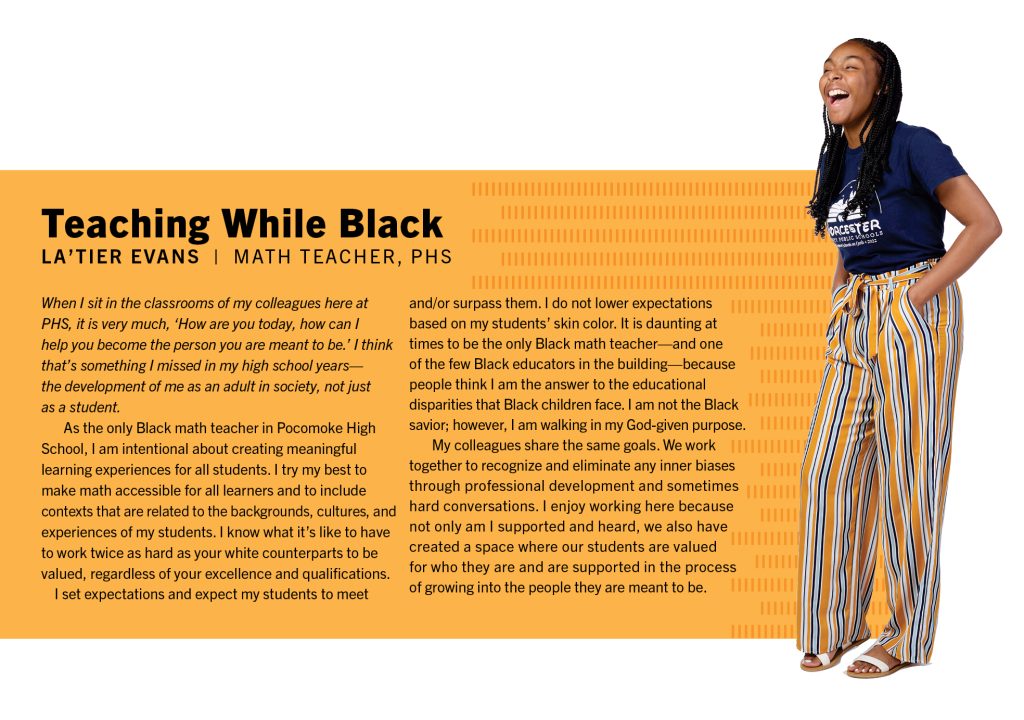 A next step was for staff to be as on board with her vision as she and the students were. That meant increasing the school's staff so that more students could see and learn from more people who looked like them. When Rayne arrived at PHS in 2018, the instructional staff was 6% non-white. Now the number of Black and Brown instructional staff has increased to 20%, better reflecting a student body where 65% of the 350 students are people of color. That's led to a graduation rate up from 89% to 95% and increased attendance. Read why teacher diversity matters here.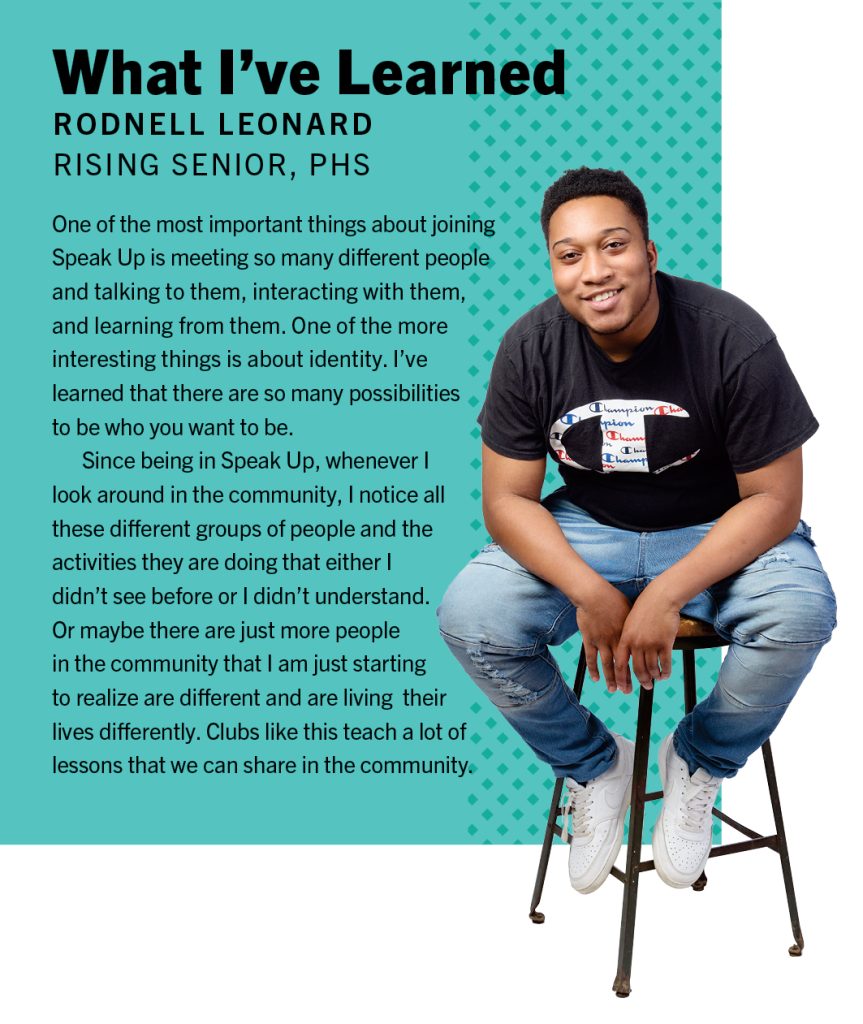 "I've never had a teacher that looked like me or even spoke the same language, but having Ms. Mena, our fluent Spanish-speaking teacher, was a bucket-filler for me," says Anahi Moreno Enriquez, a 2023 graduate. "It made education easier, and it motivated me to come to school and say good morning to other teachers who look like me."
Another shake-up activity Rayne initiated is a student-led professional development—an opportunity walk (also called a privilege or equity walk) facilitated by students Anahi and Treston Melvin, a rising senior and president of the Speak Up Club. In the exercise, participants are asked a number of questions to help them understand how privilege affects their lives. Both students and staff participated.
"The opportunity walk allowed staff to really showcase who they actually were and what they've been through," Anahi says. "My goal was to go in with no judgement. It opened my eyes to how educators can use their experiences to help students. At first, I just knew them as what they presented to me, but as I was able to learn a little more about them, it gave me more insight into why they do the things they do. Being able to understand them better helped me engage more in their lessons and coaching. It created a bond I really didn't think I could have."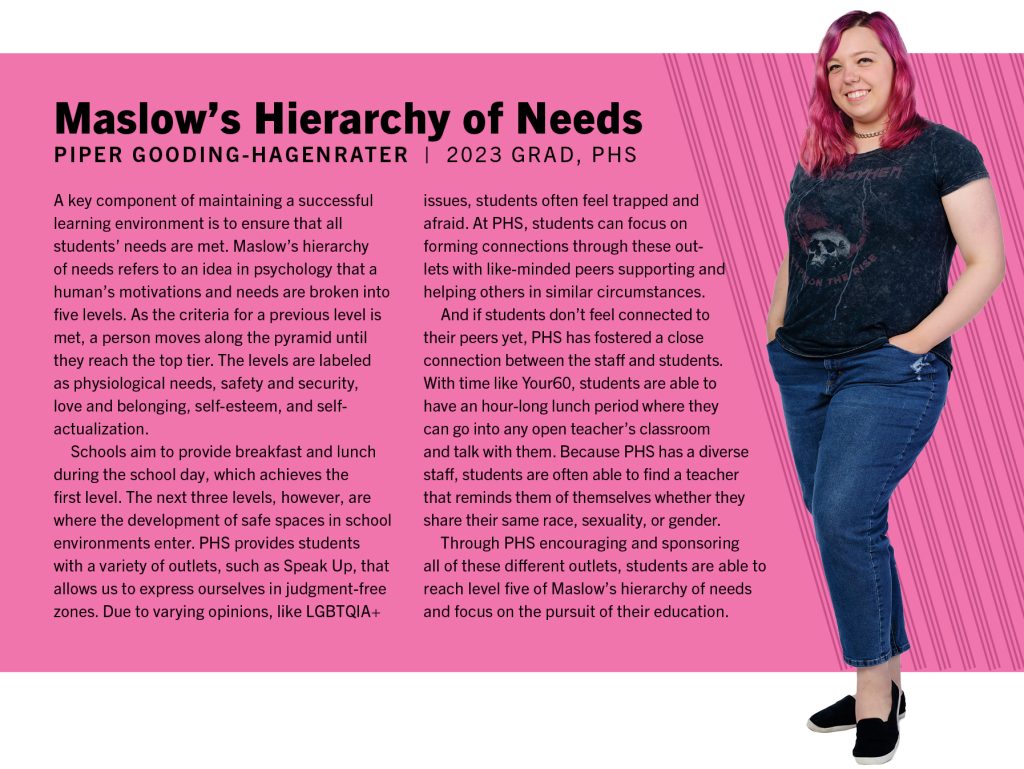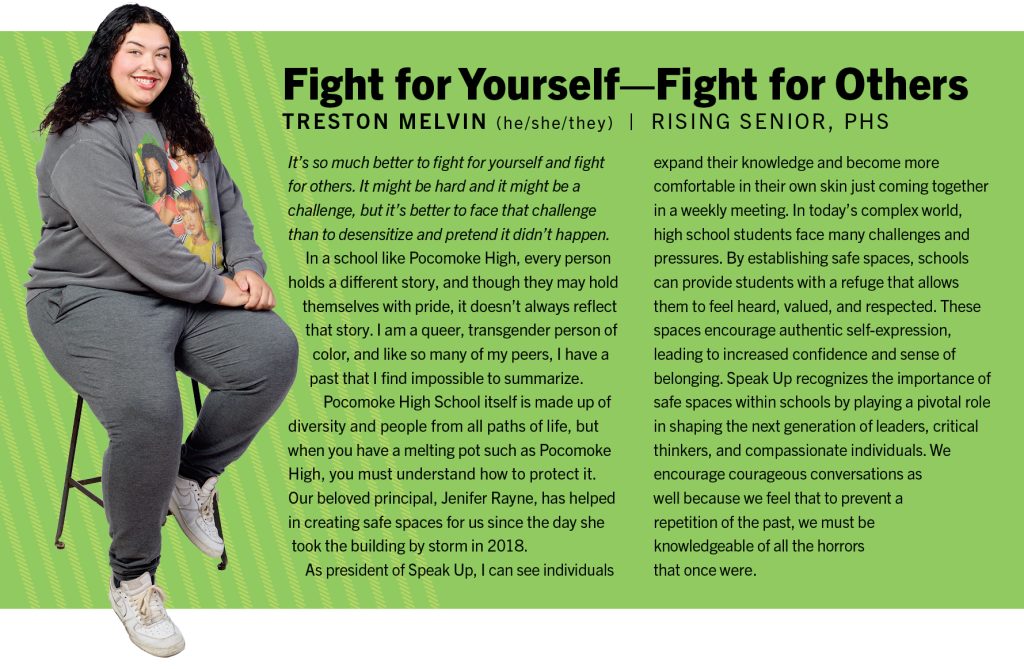 "The opportunity walks enlightened staff to systemic opportunity gaps that they must be aware of to create equitable, safe spaces for all children within our school," Rayne adds. "Accepting and recognizing that each student has a unique story and requires different levels of enrichment and support is crucial in eliminating opportunity gaps and ensuring that all students feel seen, heard, and valued. If students do not feel valued, if they do not feel safe, they will not be available to learn."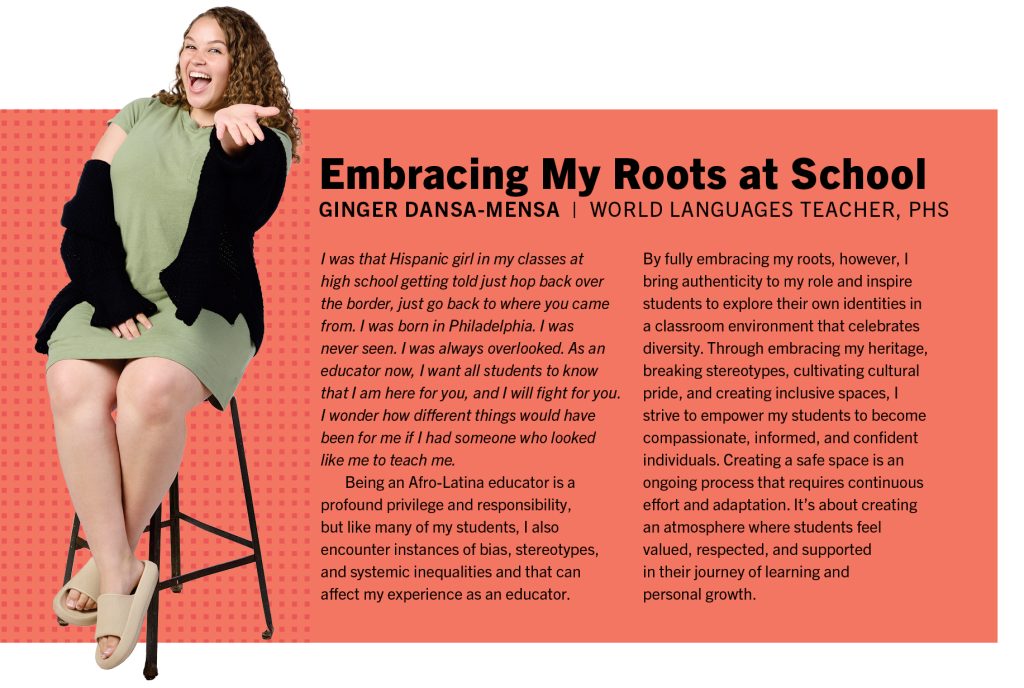 "In schools, safe spaces have to be built purposefully by staff with student input to be inclusive. This is a journey and our focus each year, as there is always work to be done." Bringing support staff and students together with the staff Equity Team—in effect creating a school-wide Equity Team—is a goal. In the meantime, the school's Speak Up, LEAD (Leadership Education and Acceptance of the Differently-abled), Blue & Gold (spirit and pep rally planners), Boys and Girls clubs, and many other academic clubs and activities makes sure students are represented, connected, busy, and engaged with each other and their school.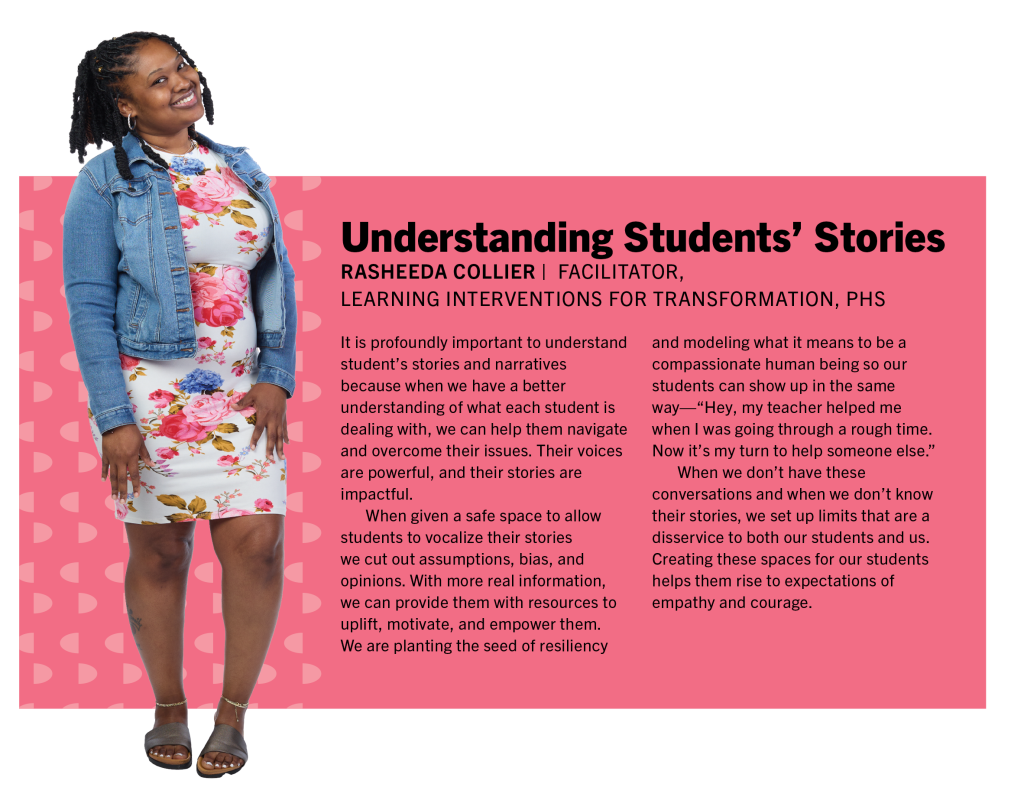 Purposefully focusing on inclusion also meant turning prom and homecoming nights on their head to update high school experiences steeped in a tradition of kings and queens to become modern and welcoming events for all. It's gender inclusive at PHS now with new criteria for prom and homecoming "royalty." "We modified our PHS homecoming and prom events to be gender inclusive. We have non-binary students who should not be excluded," says Rayne.
"Our modification to further inclusivity efforts involves asking students to vote on two students in each grade level based on their demonstration of CAPS, the key areas of character development identified by our PBIS program—courage, achievement, perseverance, and scholarship. Once students are selected based on character rather than gender, students may choose to hold the title of Prom/Homecoming Royalty."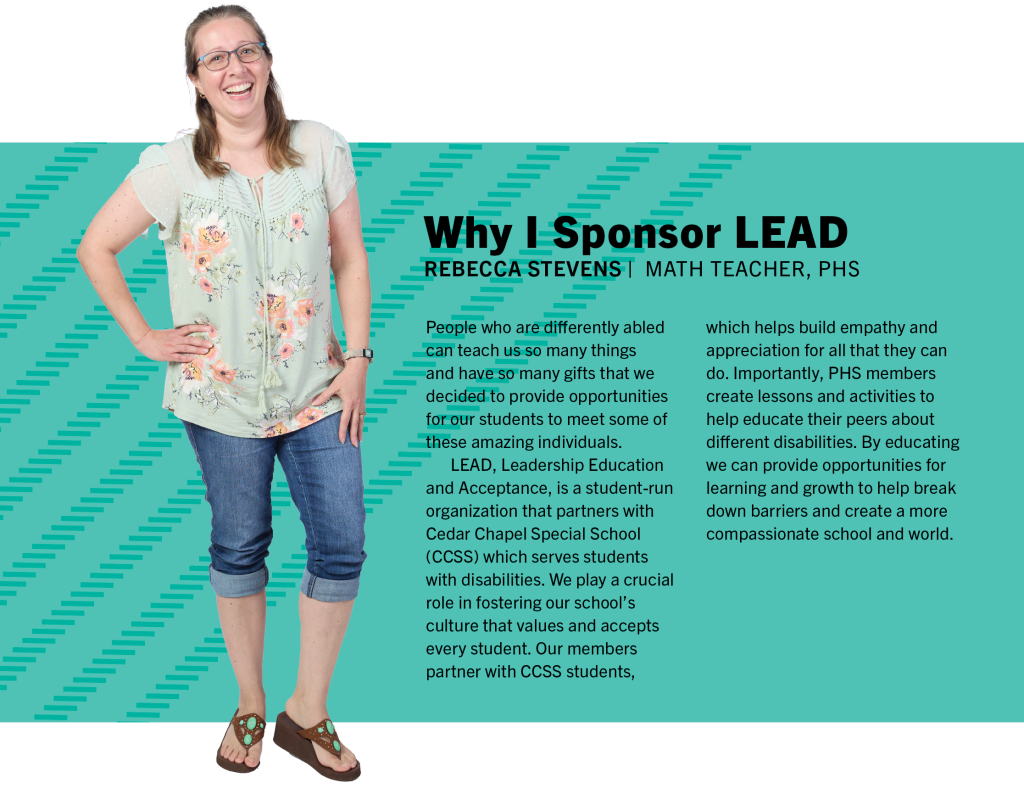 The students and staff featured here are living their truths and learning new ways of seeing themselves and others. They are speaking up and speaking out and discovering new pathways to make their teaching and learning experiences valuable two-way streets.
Especially important, they are carrying the message to their community. "Now that I'm in Speak Up," says Brook Benton, a rising senior, "I've started speaking out and teaching my friends, parents, and siblings about the new things I'm learning. It has really opened up their minds."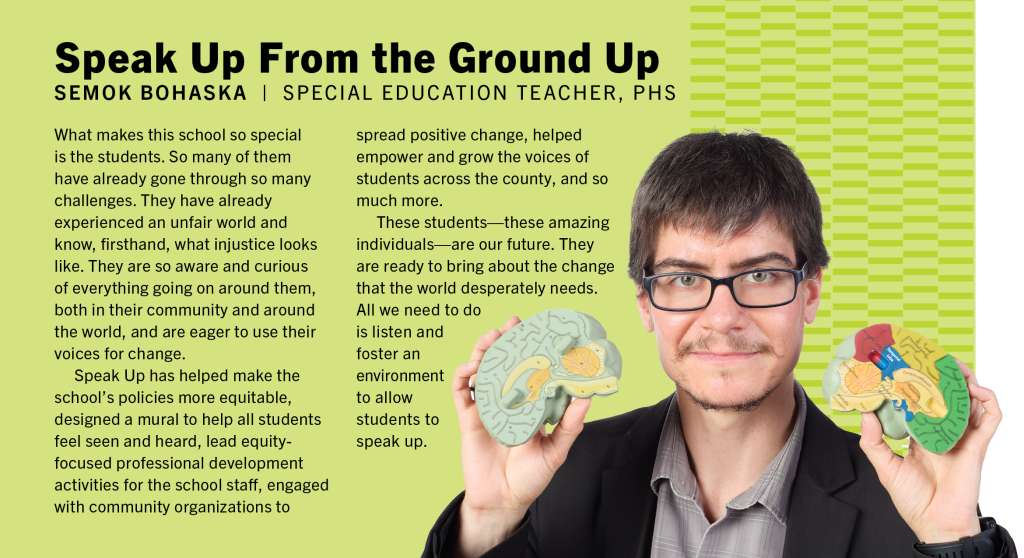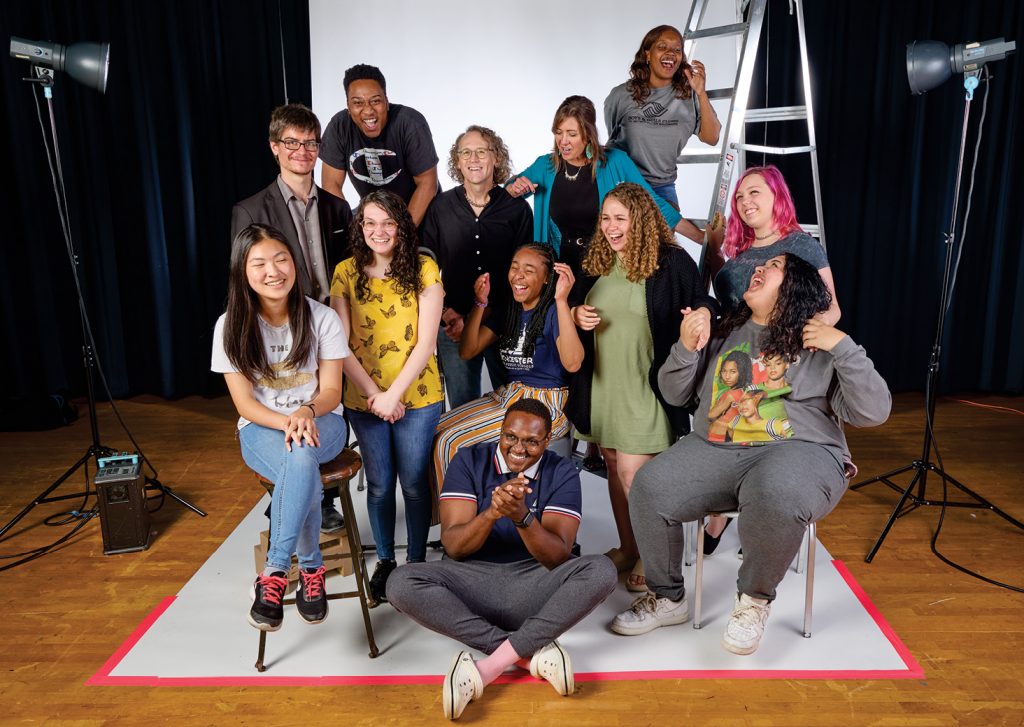 Latest News