The Good Trouble Questionnaire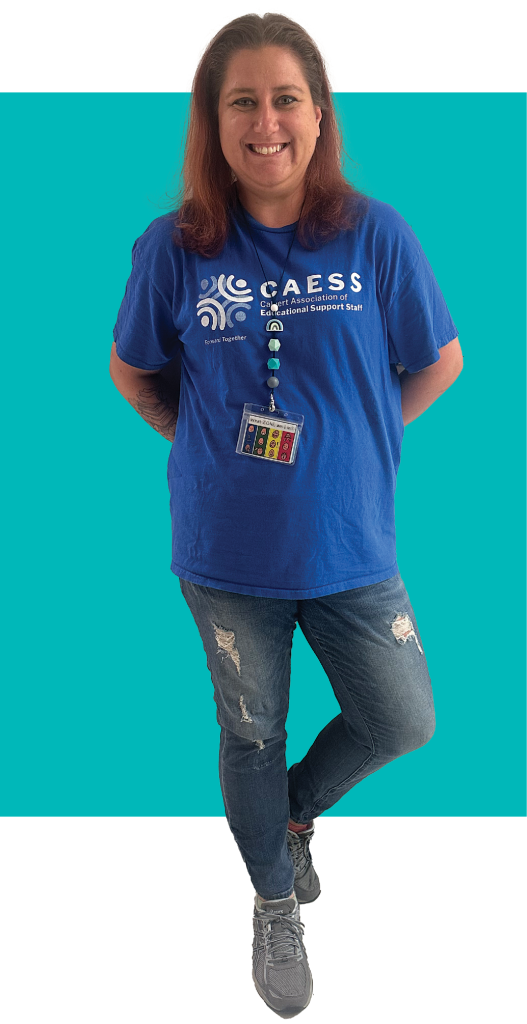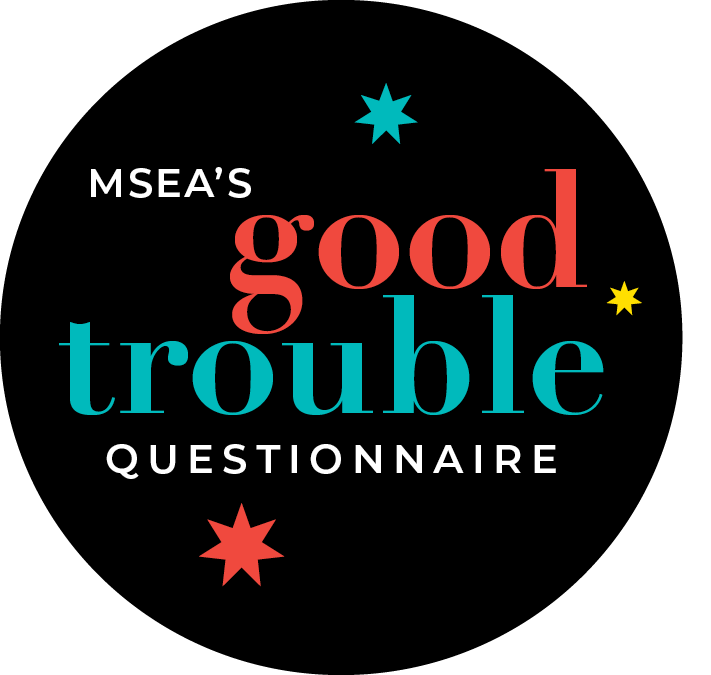 Rachel Hautmann makes good trouble for the Calvert Association of Educational Support Staff. She works at several locations in her county as a behavior technician and is an MSEA ESP Bill of Rights organizer fighting for a living wage, fairness, and respect through better contracts for all support staff. Rachel took the Good Trouble Questionnaire for the October 2023 issue of ActionLine.
What issues agitate you most about public schools? The lack of respect for the support staff. We are looked down upon by some because we don't have a piece of paper.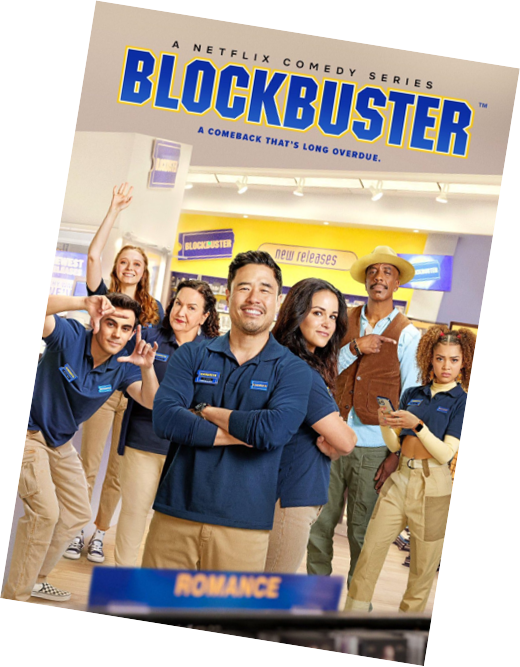 When did you first realize you had power and that your voice truly matters? I became a store manager for a video store when I was 19. It was there I learned that you can't solve a problem without actually speaking up about it. I took that lesson seriously and have carried it with me throughout my life.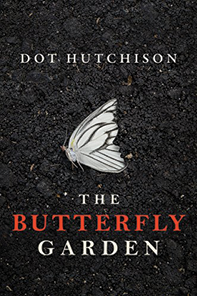 When you work so hard for your cause, self-care is important. How do you take care of yourself? I don't do enough, but psychological thrillers are my go-to.
Who is your activist hero? Why? Our local president, Stacy Tayman. When I joined, I was simply a dues-paying member—no one asked me to do more. Stacy's leadership inspired me and it has changed my life.
What do you wish more members knew about getting involved in their local or MSEA? I wish people understood that the only way we can grow as a union is to have all the viewpoints at the table. Your local union should be a community—people you can lean on no matter what.
What is your favorite union chant?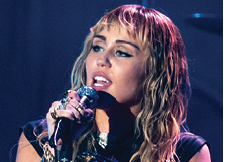 What song gives you strength to fight for education justice? I think of Miley Cyrus' song "Flowers" for support staff—we can stand on our own and don't need others to be our savior. We are our own saviors.
Who is your best activist buddy? Why? Hands down Priscilla Bradley. We are opposites, but we balance each other out.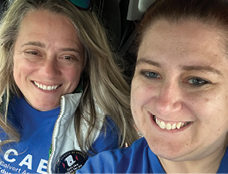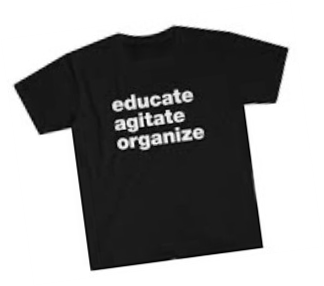 Who listens to you rant about the issues you care about the most? My husband. He's a 32-year veteran middle school band teacher. He gets to hear it all.
What's your favorite activist t-shirt?
What's your favorite way to make good trouble? Building a strong community within our union is a great way to make those on the outside very nervous. When they can't pit us against each other, we are standing strong together.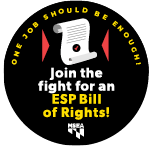 What current campaign or issue is at the top of your radar? MSEA's ESP Bill of Rights is absolute­ly at the top. I worked last summer as an MSEA Summer Organizer can­vassing door-to-door. We all want the same thing—a living wage and secure retirement, affordable healthcare, manageable workloads, and safety in the workplace.
What's the best time you had making good trouble? I actually enjoy the more difficult conversations. This summer while canvassing, a potential member complained about our recent raise. I said, "We got that without your support, think what we could have gotten with your support." I have no problem standing my ground and biting back to those who actively speak out against us.
Latest News