The Good Trouble Questionnaire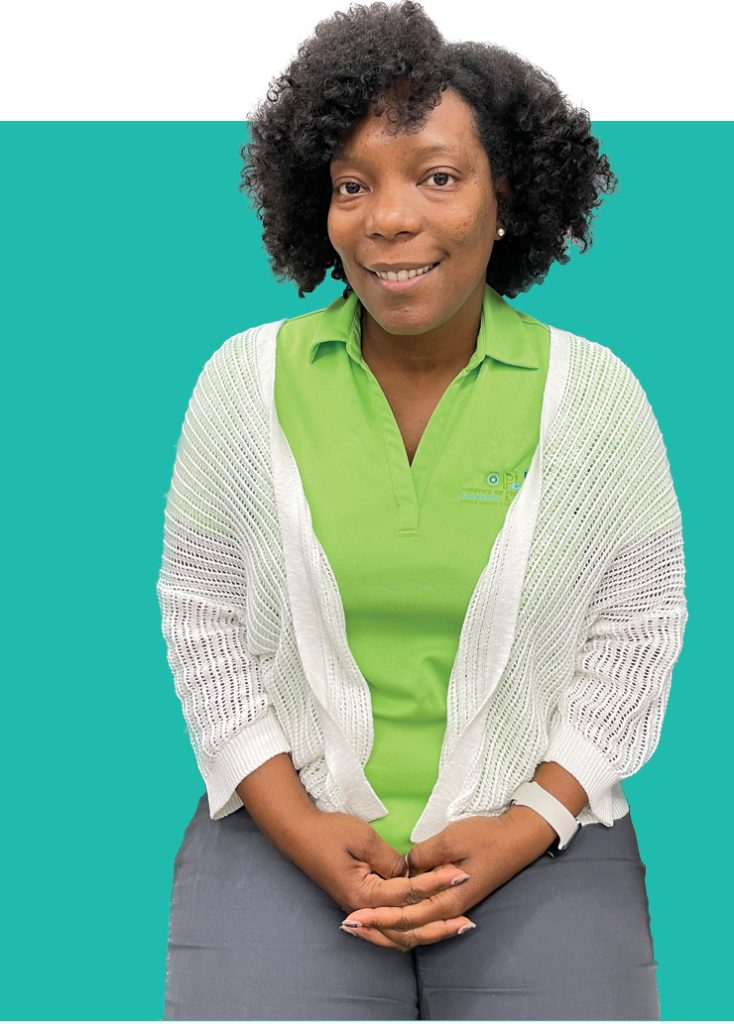 Clarissa Simmons Cameron is an education activist and a mentor teacher and ESOL chair at Largo High School. She took the Good Trouble Questionnaire for the April 2023 issue of ActionLine.
What do you love the most about public schools? Public schools are the heart of the community and a lifeline for many of our students.
What issues agitate you most about public schools? I'm agitated by inequities in funding and resources that contribute to opportunity gaps.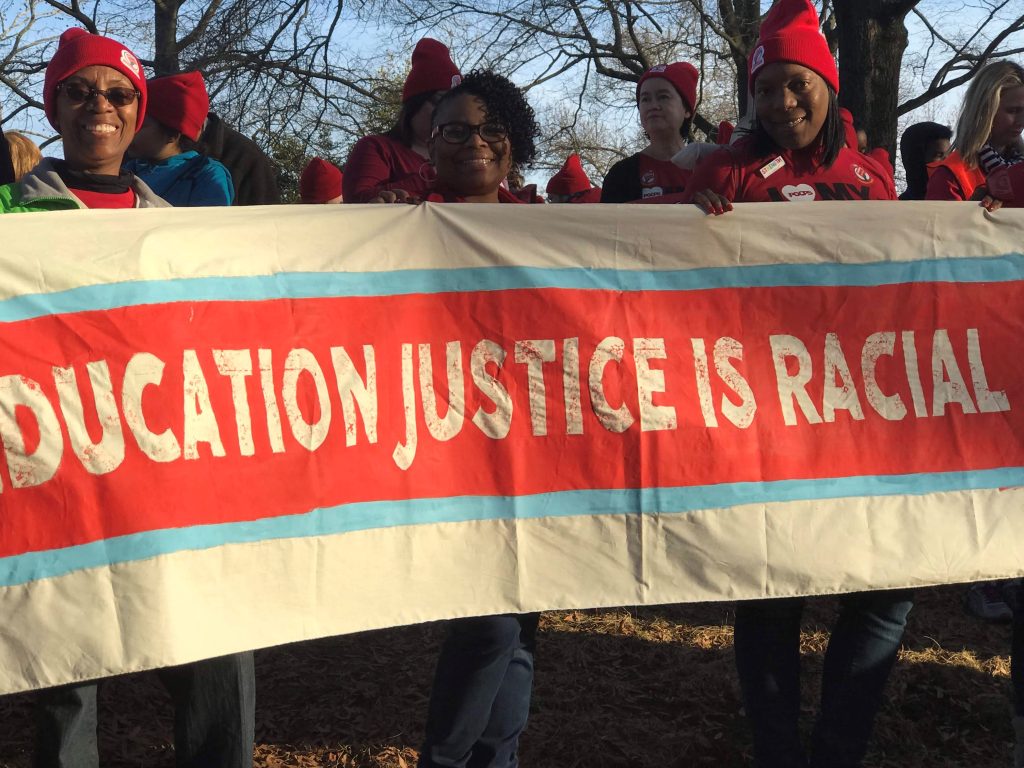 What kind of world do you want to leave for the next generation? I want to leave a world that is more inclusive and empathetic.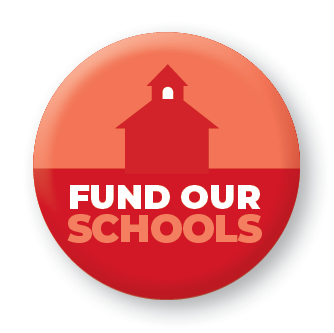 When did you first realize that your voice truly matters? At MSEA's Fund Our Schools march in Annapolis to support the 2002 Bridge to Excellence Act. I've witnessed firsthand the inequities in resources between different zip codes and so when I heard about the march, I was all in.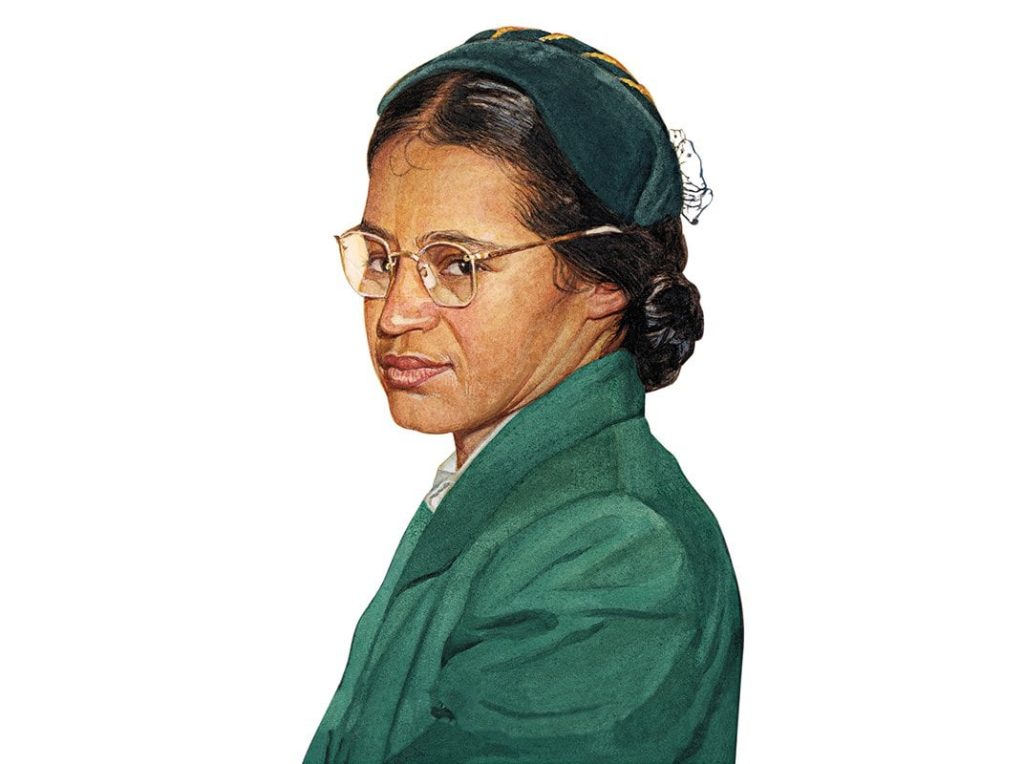 What is your favorite activist t-shirt? My t-shirt with Colin Kaepernick's quote "Love is at the root of our resistance."
Who is your activist hero? Why? Rosa Parks. She was courageous and rebellious at a time when it was dangerous to be an activist.
What do you wish more members knew about getting involved in their local or MSEA? We build power with every member that gets involved. Every action makes an impact on our collective power.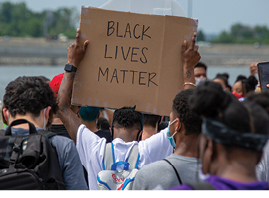 What's the most exciting march or protest you attended? The 2020 Black Lives Matter March at National Harbor was the first protest my husband attended with me. We have a son and I want his life and the life of all Black youth to be valued.
Who is your best activist buddy? Why? Eleanor Kelley and I met at the 2013 NEA Racial and Social Justice Conference. I've lost count of the number of events we have attended together!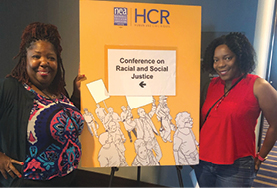 What keeps you doing this work when it's hard? My husband knows that I am driven and always multitasking. He takes things off my plate so I can continue to volunteer in the community.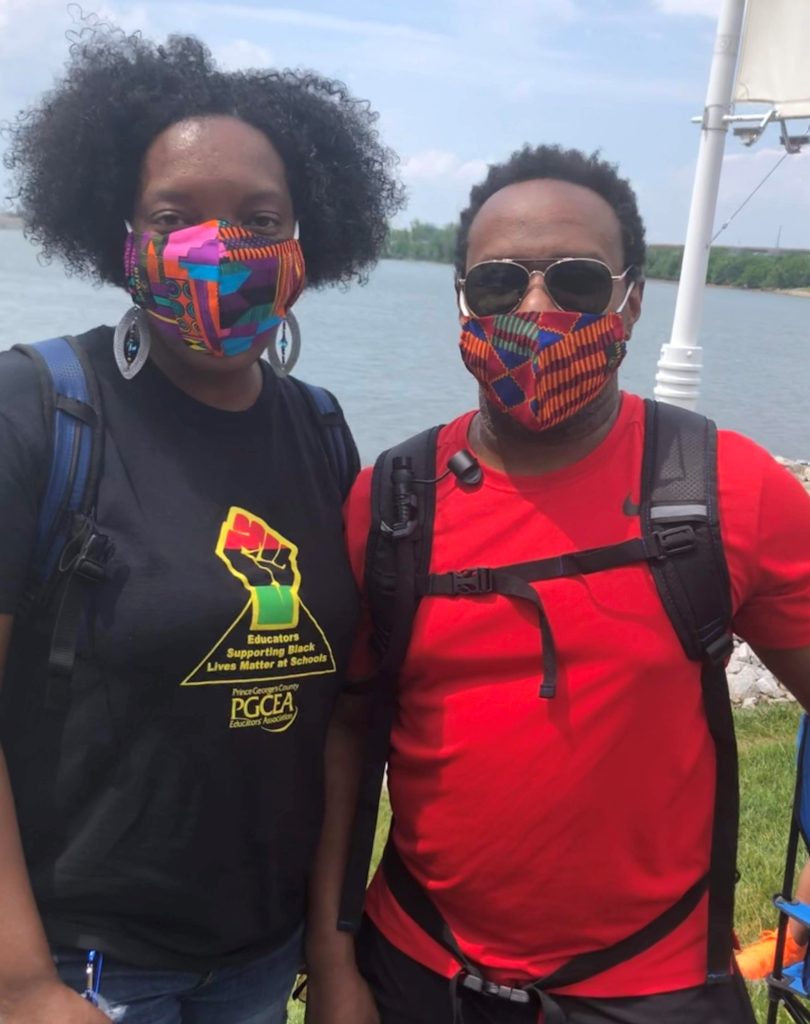 What's your favorite way to make good trouble? Organizing events that empower activists such as book clubs or workshops.
What's the best time you had making good trouble? At MSEA's March for Our Schools rally in 2019. It was amazing to participate in a sea of red for ed as educators converged on Annapolis for public education funding.
What current campaign or issue is at the top of your radar? Educators should be able to teach the truth of our country's history to students. I've learned more history attending conferences and reading as an adult than I did in school.
What one thing do you wish elected leaders and the public understood about your job? I wish elected leaders understood that teaching is a complex job. Many of us leave work to report to a second job. If we want to retain teachers and paraprofessionals, then we must pay them more.
Latest News