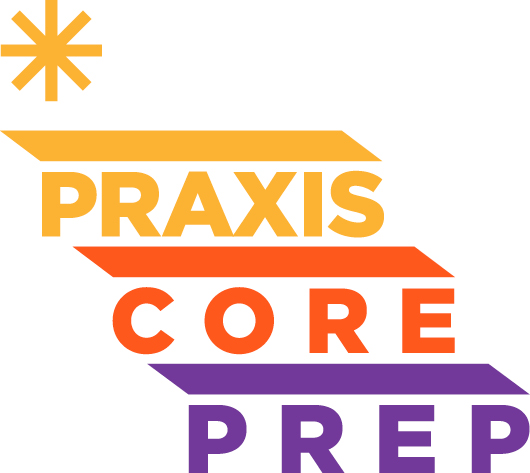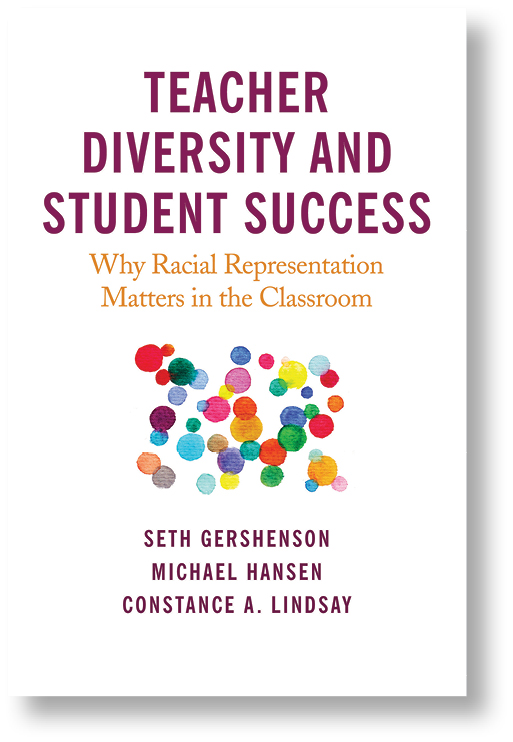 "Representation absolutely mat­ters and it matters for … almost every educational outcome you can think of," Seth Gershenson told the Washington Post last December. Gershenson, a public policy professor at American University, is a co-author of the upcoming book Teacher Diversity and Student Success (Febru­ary 2021, Harvard Publishing Group). He says that teacher diversity should be a factor in policy discussions around teacher quality—an important emphasis of the Blueprint for Maryland's Future.
The Post also found that school district data from across the country showed that only 7% of Black students were enrolled in a school system where "the share of Black teachers matched or exceeded that for students." For Latinx students, it was 0.1%; among Asian students, it was 4.5%. That's exactly why MSEA's Praxis Core Prep is such a critical program at a critical time.
"MSEA is committed to suc­cess for every student and that means providing all students the opportunities they need and deserve to connect, learn, and thrive," said MSEA President Cheryl Bost. "To do that we sup­port our aspiring and condition­ally certified educators of color with a pathway that builds upon—and strengthens—their skills and opportunities for success."
"Dream It, Plan It, Do It!"
Mulhollen's own path from paraeducator to classroom teacher began when a princi­pal recommended that she go back to college as an education major. "I can assure those I tutor that I understand their dream of becoming a teacher and that together we will make a plan for them to gain the confidence and knowledge to pass the Praxis math exam," Mulhollen adds.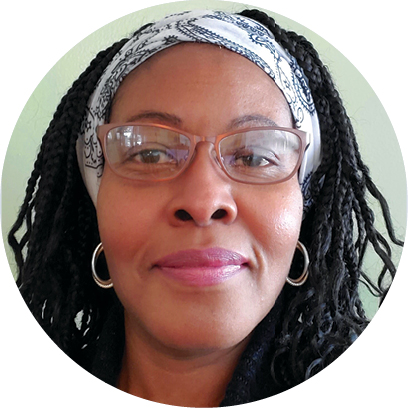 In MSEA's Praxis Core Prep, an experienced member-tutor is matched with a member plan­ning to take Praxis and that's a win-win for ed­ucators and students in the classroom. "Tutoring makes a substantive dif­ference for those who take advantage of it," said tutor Andrea McAllister, an English teacher in Prince George's County. "The teachers I've worked with during the short time I've been a Praxis tutor with MSEA have seen success in increasing their skills and knowledge and in passing their exams."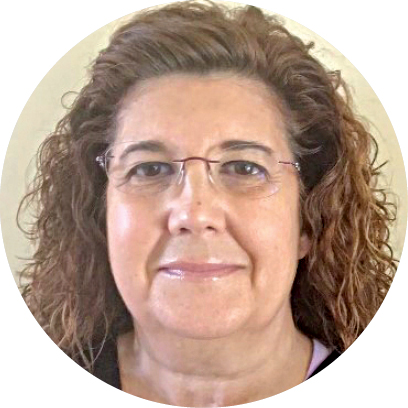 Ann Mulhollen, another Core Prep tutor and a middle school teacher in Howard County, said the relationship-building and trust among tutor and tutee is what really makes the program work. "Their first words to me are often, 'I was never good at math,'" she says. "My reply is: I can understand that because I have dyslexia and struggled at math too. But along the way, I've learned a lot of strategies and I will share them with you."
"So far, my motto of 'Dream It, Plan It, Do It!' has worked. I have two educators who have passed the math Praxis."
Confidence, Skills, Success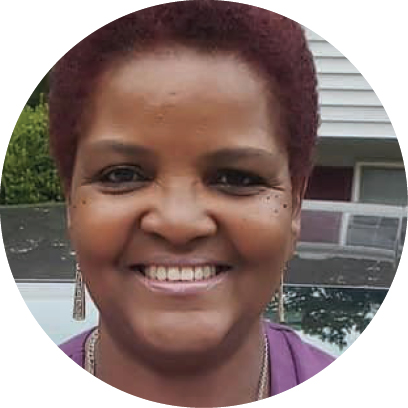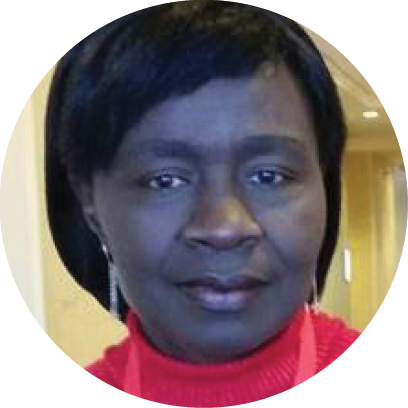 Prince George's County educator Brigitte Mamba Epse Tuekamm was conditionally certi­fied and eager to formally establish her career when she started her Core Prep with tutor Andrea McAl­lister. "The 1:1 tutoring made a difference for me because I had my tutor for me and me alone. We could focus on the specifics I needed," she says, "and I was free to ask as many questions as I had." She's expecting her final certification from the board of education any day.
"The 1:1 coaching was in­valuable," says Veronica Barnes, also of Prince George's County. "I felt comfortable processing aloud as Ann [Mulhollen] guided me in the right directions. She gave me strategies for test taking and gently challenged misconcep­tions I had."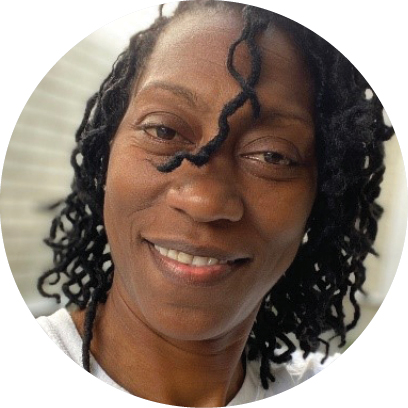 Kenya Watkins from Howard County agrees: "Ann gave me an opportunity to study at my pace and on my time. Being in the moment was the best because she was right there to help and encourage me when I second guessed myself."
Closing the Circle
From the National Board of Professional Teaching Standards to the most successful school systems abroad, teacher-led professional develop­ment is proving to serve and uplift the entire learning community. "One and done" and "sit and get" professional development is not what educators need and want to grow their practice and connect with students. The Blueprint for Maryland's Future reflects this in its support for high quality, innovative profes­sional devel­opment and in its com­mitment to increased educator diversity. In Praxis Core Prep, MSEA members are leading on both.
"Having teachers drive their own learning is the most valu­able part of tutoring. I am truly a facilitator and a guide. The tutor sets the pace and the depth of learning based on his or her needs. This leads to far greater engagement and learning," says Andrea McAllister. "Core Prep is a way for me to engage with and support my future colleagues— and it's excellent professional development for me. By tutoring, I can have a far greater reach and impact on students as I help to ensure that their teachers are highly qualified."
Need to Know
Latest News