WORKSHOPS, EXHIBITS, BUSINESS MEETING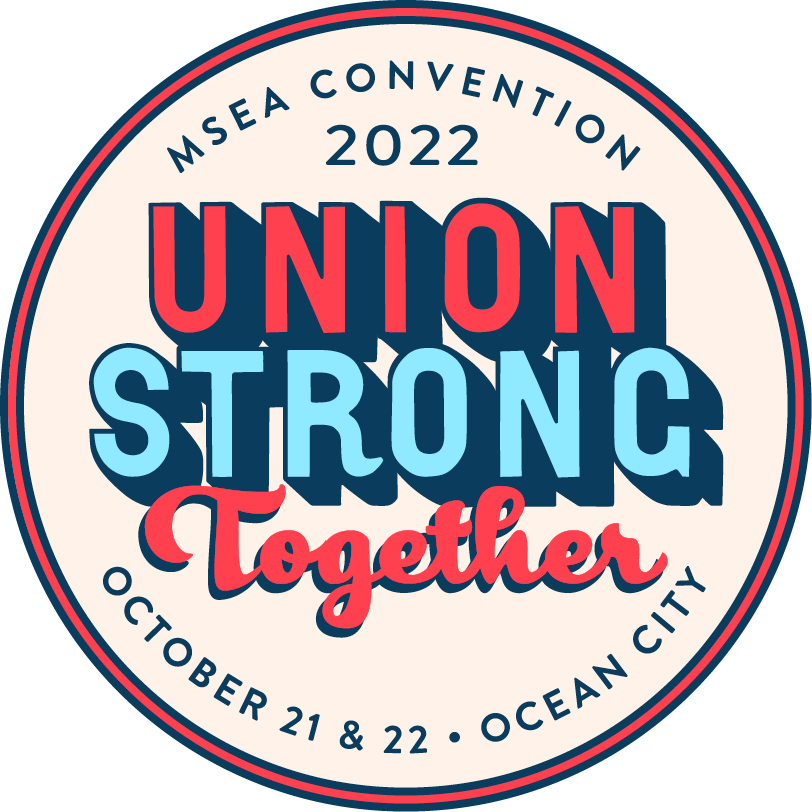 Yes, the virtual conventions of 2020 and 2021 got the work of MSEA done—and the adventure of 550 delegates in one giant Zoom meeting room was interesting and productive—but there's no denying that it was exciting to be back in Ocean City for the in-person 2022 MSEA Convention and Representative Assembly (RA) on October 21–22. The convention center was filled with happy meetups and plenty of high fives as more than 500 delegates attended to business and visitors checked out the more than 20 professional development workshops and dozens of education exhibits. Here are some RA highlights:
Business Wrap Up MSEA strives for equity and inclusion in all areas and that includes, of course, maintaining ethnic and cultural diversity in the makeup of the union's board of directors, as well as ensuring a seat at the table to various membership categories, and regions.
A 13-member workgroup studied the issue and proposed an amend­ment to MSEA's formal bylaws which delegates passed. The MSEA Board of Directors will now be composed of the pres­ident, vice president, treasurer, four NEA directors from Maryland who also serve on the MSEA Board, and 12 (formerly eight) active members, including six members from the NEA designated regions* and six at-large members. All seats will be elected by the entire mem­bership and at-large and regional board members will serve three-year terms and have equal rights on the board.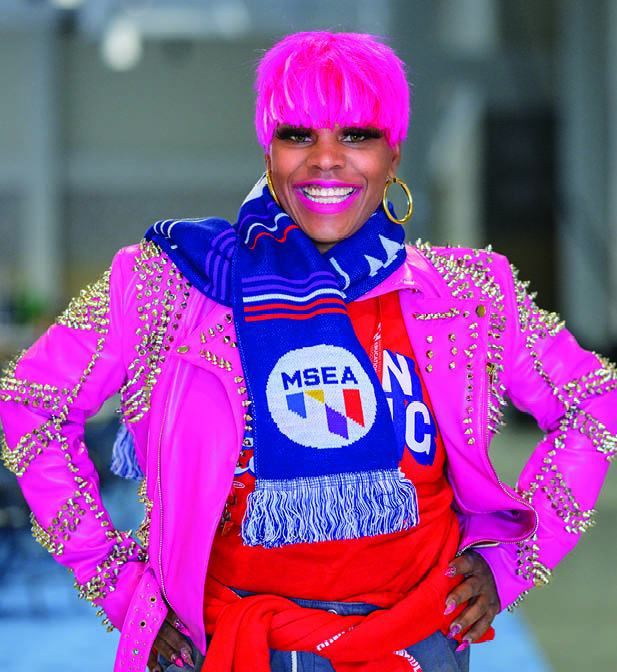 Two other bylaw amendments passed: one adds two official observers to the board of directors to represent retired and aspiring educators (elected annually for up to three one-year terms), and another increases the size of the Retired Advisory Council from seven to nine members (elected by retired members).
Also top on delegates' to-do lists were addressing new business items. These are submitted by delegates and carried out by MSEA leaders and staff over the next year. New busines items passed by the delegates include:
• Add to MSEA's website a statement of support for scientifically aligned reading instruction, resources for educators to learn more about the science of reading and how to implement best practices, and a list of recommended curricula and interventions that are feasible for classroom teachers to plan in their allotted time.
• Lobby and use existing means of communication to support legislation to remove class size as an illegal subject of bargaining, such as by publishing articles and op-eds and gathering testimony from educators.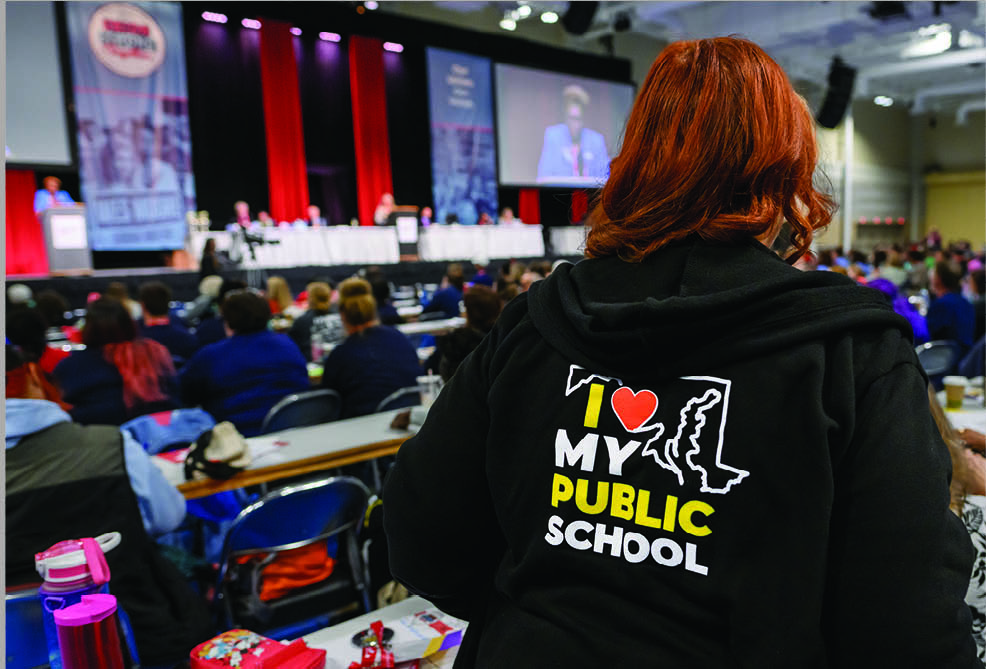 • Take steps to dismantle the school-to-prison pipeline by: A) assisting locals to find data on expulsions, board suspensions, arrests, and program reviews of students by race and age; B) aiding local affiliates with infor­mation about alternative school options and community school resources; and C) lobbying the General Assembly to support legislation that would alter the jurisdiction of the juvenile court.
• Prioritize lobbying efforts with the General Assembly and work with other relevant boards, de­partments, and agencies to pass legislation and/or regulations that will protect existing fine and performing arts spaces.
• Prioritize lobbying efforts with the General Assembly to pass legislation and work with other relevant organizations on reg­ulations to require elementary schools to schedule a minimum daily recess of 30 minutes of unstructured play for students each normal school day.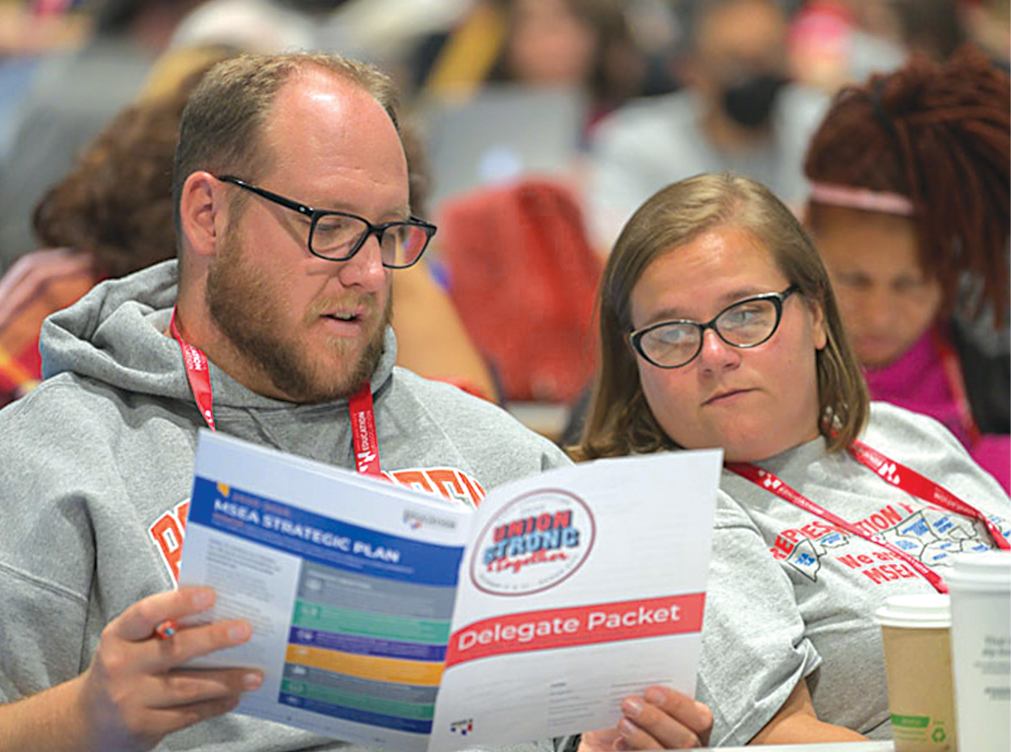 Delegates also passed MSEA's four-year legislative program, which guides MSEA's lobbying team and efforts in Annapolis. The program's adoption is timed to align with the start of the four-year terms in office of statewide elected officials and General Assembly members. Delegates also took action to update MSEA's resolutions, elect two members to MSEA's Crisis Fund, and endorse Ayana English-Brown from Prince George's County for the upcoming election for a seat for a retired educator on the Maryland State Retirement and Pension System Board of Trustees. The seat is currently held by former PGCEA President Ken Haines, who is not seeking another term on the board.
Exclusive Interview with Superintendent Choudhury MSEA President Cheryl Bost welcomed special guest Super­intendent Mohammed Choud­hury to the RA stage and in their 30-minute conversation, the superintendent underscored his positions on the Blueprint for Maryland's Future, increasing teacher and support staff pay, recruitment and retention of employees in all job categories, and much more. Here are some promising highlights from Su­perintendent Choudhury: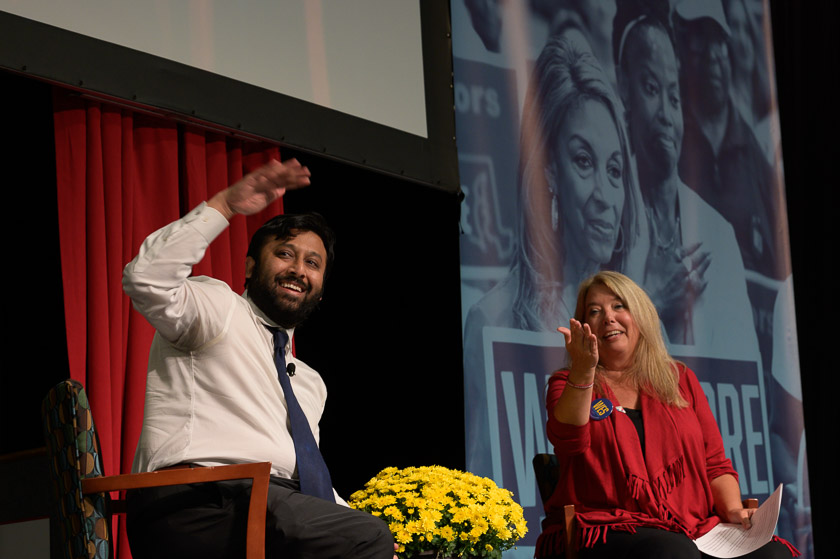 The Blueprint "There are all these great things that the Blueprint is going to do to invest in the classroom but if you don't take care of your staff, students are not going to learn at scale…I think the Blueprint did some of that—it is putting more dollars into the system, it is saying the teacher scale should go up—but it should do that for the entire ecosystem: the cafeteria workers, teaching assistants, etc."
Salary and Wages "For our teachers, $60,000 is not enough even to experience the American dream of housing affordability…If you want to attract people you should find ways to index wage with housing affordabili­ty…I plan to be really loud about that."
"We really need to find a way to subsidize people's education for their commitment to become a teacher, whether it's an early career educator who wants to get a child development associate credential, a teaching assistant who wants to get a bachelor's degree, or a high school student. This especially matters for our people of color because when you are becoming a teacher, you still have to worry about your expens­es…One of the things we did in the Grow Your Own** program is say to the school systems, if you design your own system, we will give you dollars to take cohorts and subsidize their education in return for coming back and teaching."
Recruitment and Retention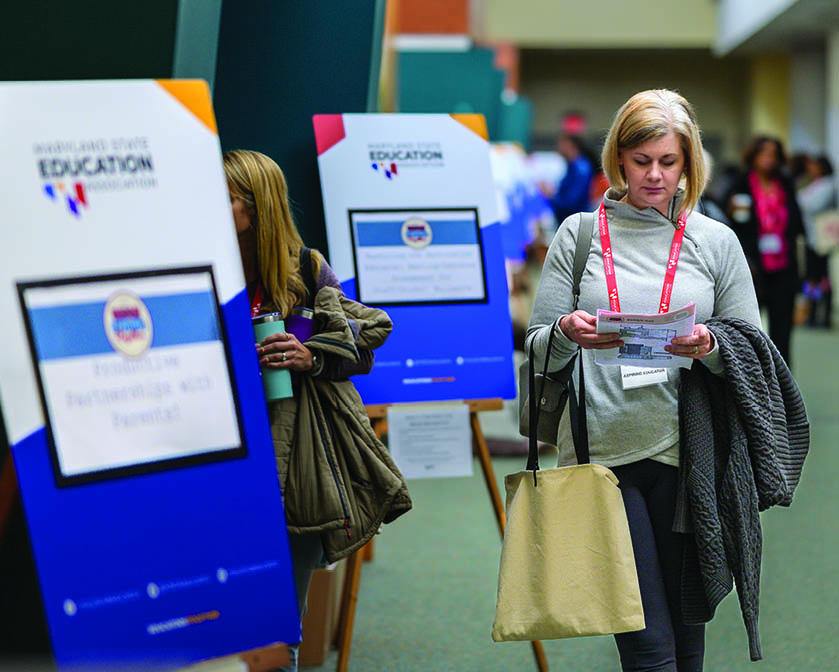 "I think we need to open up more holistic ways for how we ensure teachers are ready. One standard­ized test doesn't tell you whether they are ready or not yet. I can tell you, no one goes up to a teacher and asks, 'What was your Praxis score?' No one says that! I'm willing to blow that up and find another way to it."
Productive, Meaningful Work
"Delegates quickly shook off any cobwebs from the three-year hia­tus from in-person RAs and came together for an extremely pro­ductive RA," said President Bost. "From big conversations around practice and policy, to passing important business, organizing around the ESP Bill of Rights, and the 2022 elections, I'm proud of the work we did together to move our union forward."
*Region 1: Allegany, Carroll, Garrett, Frederick, Washington counties; Region 2: Calvert, Caroline, Cecil, Charles, Dorchester, Harford, Kent, Queen Anne's, St. Mary's, Somerset, Talbot, Wicomico, Worcester counties; Region 3: Montgomery County; Region 4: Anne Arundel and Howard counties; Region 5: Prince George's County; and Region 6: Baltimore County.
**Grow Your Own is one of seven strategies in Choudhury's Maryland Leads initiative.
Latest News
Content goes here!