And other legislative updates in this week's Up the Street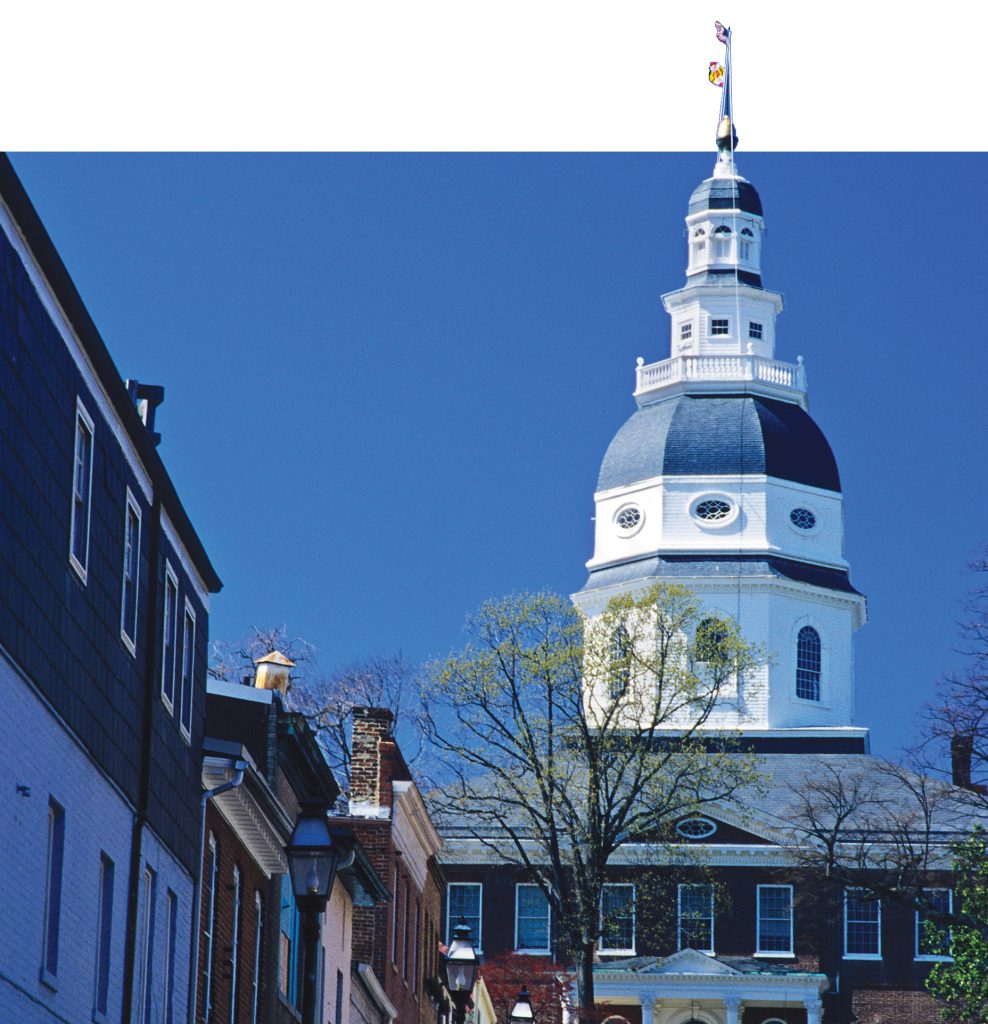 THIS MONTH IN ANNAPOLIS
MSEA's 2023 Legislative Priorities Focus on Addressing Staffing Shortages, Supporting Educators and Students
On Wednesday, the 2023 legislative session will begin, and a week later on January 18 Wes Moore will be sworn in as governor. A wave of electoral victories by pro-public education candidates, highlighted by Moore's landslide win, shifts the political landscape favorably to achieve additional MSEA priorities and build on the wins of recent years. MSEA's 2023 legislative priorities include addressing the educator shortage; implementing full bonuses for education support professionals that were passed last session; strengthening the Blueprint for Maryland's Future; improving educator voice and worker rights, including giving educators a voice in class sizes; supporting honest, accurate, and inclusive education policies; and supporting guardrails for virtual learning.
Crushing workloads, unmanageable class sizes, and shortages in every job category make the school environment stressful and challenging to recruit and retain educators and optimally support students. Any proposed education legislation must be viewed through the lens of these staffing shortages that affect the academic, emotional wellness, and safety of students and educators, including amendments to the Blueprint for Maryland's Future to address urgent needs and ensure that the spirit of the bill is realized during the implementation phase.
When it comes to worker rights, educators and other labor union members need more consistent and fair enforcement. Maryland has a mishmash of laws governing bargaining rights and three separate labor boards to issue rulings. Maryland's fractured public employee labor boards are understaffed, and our public employee labor laws are needlessly complex. Unifying these boards and laws will improve the months- or years-long delay in resolving unfair labor practice disputes, declaring impasses, and improving efficiency, transparency, and labor relations.
Also currently in Maryland—as in just eight other states—class size is an illegal topic of bargaining, even though it has long been a top concern for educators and parents and impacts the amount of individualized attention students receive. Escalating workloads and growing class sizes are driving educators from the profession and causing a crisis of educator burnout and shortages around the state. Giving educators a voice in class sizes will help to keep educators in our classrooms at a time when we need them most.
This year's election demonstrated the growing threat from anti-public education extremists determined to politicize curriculum, whitewash our history, and drive a wedge between parents and educators. MSEA is committed to supporting educators and the necessity to teach accurate, honest, and inclusive curriculum.
Leadership Changes Ripple through Legislature, Administration
Already the Moore Administration has put educator allies in leadership positions and given them valued seats at the table. In addition to previously announced appointments, Moore chose former educator, environmentalist, and Blueprint for Maryland's Future champion Senator Paul Pinsky (D-Prince George's) to lead the Maryland Energy Administration. Pinsky has been an outstanding champion for educators and students throughout his career, highlighted by his chairmanship of the Senate Education, Health, and Environmental Affairs Committee (EHEA) and steadfast leadership to pass the Blueprint.
Following Pinsky's administration appointment, Senate President Bill Ferguson (D-Baltimore) restructured EHEA to become the Education, Energy, and the Environment (EEE) Committee "to tackle the state's most contemporary and pressing challenges," and he appointed Senator Brian Feldman (D-Montgomery) as the chair. Ferguson appointed now former Senate President Pro Tem Melony Griffith (D-Prince George's) as chair of the Finance Committee, given the retirement of Finance Committee Chair Delores Kelley (D-Baltimore County) after a combined 32 years in the state legislature. As redesigned, EEE will handle energy and utility related legislation, and Finance will give those matters up and gain jurisdiction over health occupations and alcoholic beverages legislation.
Moore's selection of House Majority Leader Delegate Eric Luedtke (D-Montgomery) to be his chief legislative officer required the Montgomery County Democratic Central Committee to pick Luedtke's replacement. On Tuesday, the committee voted for Bernice Mireku-North, an attorney and criminal justice reformer. The committee sent her name to Governor Larry Hogan for approval.
With Luedtke's departure, House Speaker Adrienne Jones (D-Baltimore County) tapped Delegate Marc Korman (D-Montgomery) to be majority leader. Korman, who has been a delegate since 2015, now holds the third most powerful position in the House. Jones appointed Delegate Jazz Lewis (D-Prince George's) to be House majority whip as a result of the retirement this month of Delegate Talmadge Branch (D-Baltimore City), who has been the majority whip since 2007. Jones named Delegate Emily Shetty (D-Montgomery) chair of the House Democratic Caucus.
Budget Due January 20; Legislature and Governor Have New Power to Amend
By January 20, the governor must present a fiscal year 2024 state budget for consideration to the legislature. New this year, a constitutional amendment that voters approved in 2020 will allow state lawmakers to move items around in the budget. The governor will also have line-item veto power for the operating budget.
NEWS AND NOTES
Board of Revenue Estimates Raises FY23 Estimate by $55.8 Million
Maryland's financial position is strong enough that the Board of Revenue Estimates (BRE), which met December 15, increased the FY23 revenue projections by $55.8 million, for a total FY23 estimated revenue of $23.74 billion. That aligns with the positive outlook shared in September by the Maryland Spending Affordability Committee (SAC). The committee forecast that even though a recession is likely the state has a healthy financial condition to avoid budget cuts and fund the 10-year Blueprint implementation at least through FY26. The BRE did lower revenue projections for FY24 to $25.1 billion, a decrease of $166.8 million from the SAC forecast approved in September.
The BRE's December 15 meeting was the last for two of its three members: outgoing Comptroller Peter Franchot and outgoing Budget Secretary David Brinkley. Treasurer Dereck Davis will continue to serve, along with incoming Comptroller Brooke Lierman and incoming Budget Secretary Helene Grady.
MSDE Launches $12 Million Apprenticeship Grants Using Pandemic Relief Funds
To advance the Blueprint's goal to graduate 45% of students with an industry-recognized credential, MSDE is offering $12 million in grants to local school boards through the Maryland Works program. Funding comes from remaining federal pandemic relief funding, which was intended to target recovery by filling high-need jobs and advancing career opportunities for Black and Brown people who were disproportionately affected by the pandemic and systemic conditions that created obstacles to opportunities. U.S. Labor Secretary Marty Walsh said this program sets a national example.
Federal Education Funding up 5.6% in FY23
Significant increases in federal funding for Title I schools, special education, community schools, Head Start, and pre-k are included in a 5.6% increase in K-12 federal funding that President Biden authorized on December 29.