And other legislative updates in this week's Up the Street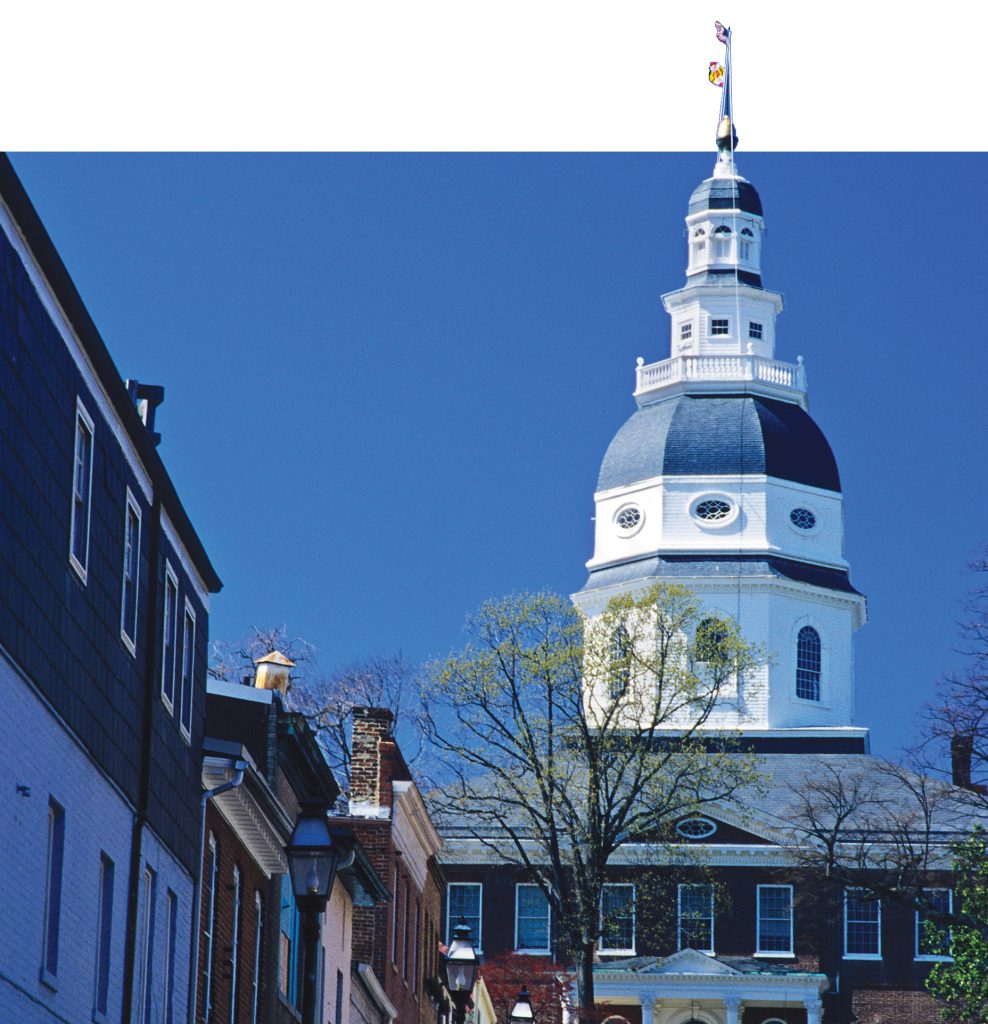 THIS WEEK IN ANNAPOLIS
Legislation to Improve Educator Working Conditions among Bills Introduced
Thursday at 5 p.m. saw the final deadline pass for legislators to file bills to be considered this session, which ends on April 11. Any Senate bill introduced after the 27th calendar day (which was February 6) of a session and any House bill introduced after the 31st calendar day (which was February 9) is referred to that chamber's Rules Committee and then may be referred to an appropriate standing committee.
At the filing deadline, there were 885 Senate bills and 923 House bills, according to the Department of Legislative Services. Included in these totals are bills that have the potential to change working conditions for educators, improve or worsen the educator shortages, and impact conditions for students receiving special education services. MSEA's government relations team is currently tracking 205 bills relevant to educators.
Senate Bill 367, sponsored by Sen. Clarence Lam (D-Howard and Anne Arundel), advances one of MSEA's legislative priorities to improve labor relations and streamline the public employee labor relations boards. The Public Employee Relations Act responds to the growing movement in the country to give workers a more meaningful seat at the table, enhance transparency, and improve fairness. Maryland's collective bargaining law for public employees is a mishmash of laws created piecemeal over decades and needs updating. Educators and public employees seek to merge the assortment of three state labor relations laws into a single, standardized, and modernized framework for public employee collective bargaining.
This would include unifying the three separate public employee labor boards—the State Labor Relations Board, the State Higher Education Labor Relations Board, and the Public School Labor Relations Board—into a single board. These boards are ineffective, understaffed, and unduly divided, which limits labor and management's ability to have fair and timely resolution of disputes over contracts, unit clarifications, unfair labor practices, and bargaining. Unifying the existing boards into a single public employee relations board will make for a more effective labor board, in line with the labor law modernization legislation adopted in many neighboring states. At 1 p.m. on February 16, SB367 will have a hearing in the Senate Finance Committee.
Also filed was legislation that MSEA supports to update laws in response to the crisis-level staffing shortages in public schools. School systems that are in the thick of implementing the Blueprint and shortages are creating challenges to implementation and serving student needs. As a start to address these issues, Senate Bill 791 was filed by sponsors Sen. Sarah Elfreth (D-Anne Arundel) and Sen. Ben Kramer (D-Montgomery), and crossfiled by Del. Jessica Feldmark (D-Howard) in House Bill 883. Among the changes proposed by this legislation are efforts to address a Blueprint mandate that assistant principals teach for a significant amount of time on top of their other duties and the burgeoning use of less experienced contractors when efforts to retain more experienced school-based certified and noncertified personnel would be a better strategy. SB791 will be heard at 1 p.m. on March 1 in the Senate Education, Energy, and Environment Committee.
Governor's Bill to Come: Educator Shortage Act
Still to come is Gov. Moore's Educator Shortage Act, a multipronged approach he has promised to take to address the shortage of educators in every job category. The governor spent time during last week's State of the State address previewing this bill. He has allocated nearly $15 million in his proposed Fiscal Year 2024 budget, Senate Bill 181/House Bill 200, for the act.
Legislators Need to Hear from Educators on Burden of Proof Law
On Wednesday educators and school board representatives testified against House Bill 294, which would shift the burden of proof to school systems in all due process proceedings that arise from a complaint or disagreement about the goals of the IEP and delivery of services. Currently in Maryland the party initiating a legal action in such a dispute has the burden to prove that special education services are not appropriate. Unfortunately, shifting the burden of proof to schools would dramatically increase the workload and paperwork burden on special educators and administrators.
This is just one of several burden of proof bills whose effect would be to increase the workload of already under-staffed and over-worked special educators. Special educators need more time to work directly with students, more personnel to address enormous caseloads, and more support to take on the non-instructional requirements of the Individuals with Disabilities Education Act (IDEA) and requirements from state and local agencies. Contact legislators via this link to urge them to vote against HB294 and any local bills that will have the same effect.
Senate Holds First Hearing on Bill to Give Educators Voice in Class Size
On Thursday in the Senate Finance Committee, educators advocated for Senate Bill 206 to make class size a permissive subject of bargaining. Passage of this bill would help educators develop collaborative solutions to ensure that students have the individual attention they need. Maryland is currently one of only nine states where educators are not allowed to discuss class size at the bargaining table. Last year, similar legislation was only heard in the House; this session, both chambers have now had hearings on the bill (which is cross-filed as House Bill 85).
At both hearings MSEA President Cheryl Bost, students, and other supporters emphasized that educators just want a voice at the table to be able to talk about the conditions that affect their ability to serve students. Click here to email your legislators to ask them to support giving educators a voice in class sizes.
NEWS AND NOTES
Gov. Moore in Room When President Biden Vows to "Finish the Job" and Support Students, Educators
President Biden's State of the Union address on Tuesday laid out economic and social justice goals, which included increasing pay and respect for K-12 educators in particular. Biden called on the country to raise educator pay and recognize the significance of their work. "Let's give public school teachers a raise," Biden said.
In the chamber applauding was Gov. Moore, a guest of Sen. Ben Cardin (D-MD). Like Moore, Biden acknowledged the necessity to expand pre-kindergarten to put young students on a firm footing and to have a strong public education system to achieve economic goals that elevate all people. "Public education is the basis of our democracy and a powerful force for justice and equality across our country," Biden said. "If you want to have the best-educated work force, let's finish the job by providing access to preschool for three- and four-year-olds."
Delivering words made familiar by Moore, Biden vowed to build an economy "where no one is left behind," supporting the wellbeing of every person, no matter their neighborhood, political party, or gender. After the State of the Union Moore said Maryland is already benefiting from the Biden economic plan.
Survey Reinforces That More Educators Would Stay in Profession with Higher Pay
As school systems around the state and the nation grapple with historic educator shortages, Education Week reported that a majority (57%) of educators who are leaving the workforce said the primary incentive to stay would be higher salaries. In the same survey, 80% of educators said the shortage of educators in their schools negatively impacts their students' ability to succeed.