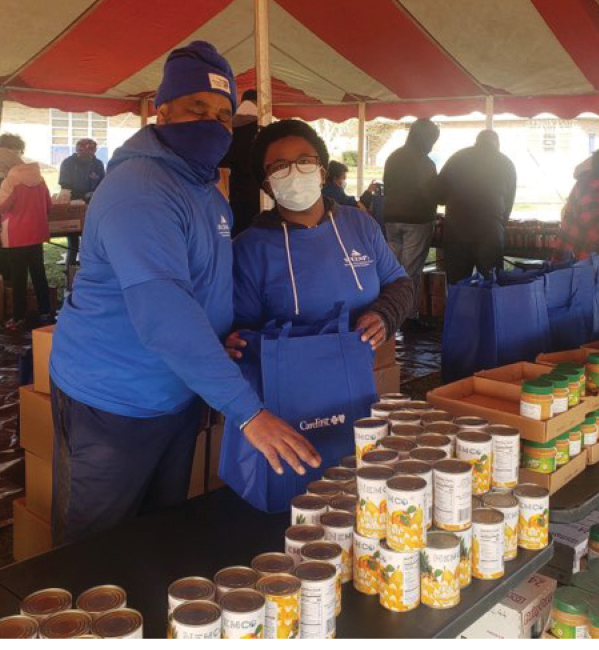 WCESPA Left Members of the Worcester County Education Support Personnel Association recently joined several other community groups to pack and distribute 400 bags of food to residents in southern Worcester County. Food insecurity remains a serious concern for many students and their families throughout Maryland.
PGCEA Below right The Prince George's County Educators' Association held a car rally for safe school reopening on March 11. At press time, county schools are scheduled to reopen buildings using a hybrid model for all pre-k–12 students. Educators have used car rallies throughout the pandemic to maintain important activism and a community presence.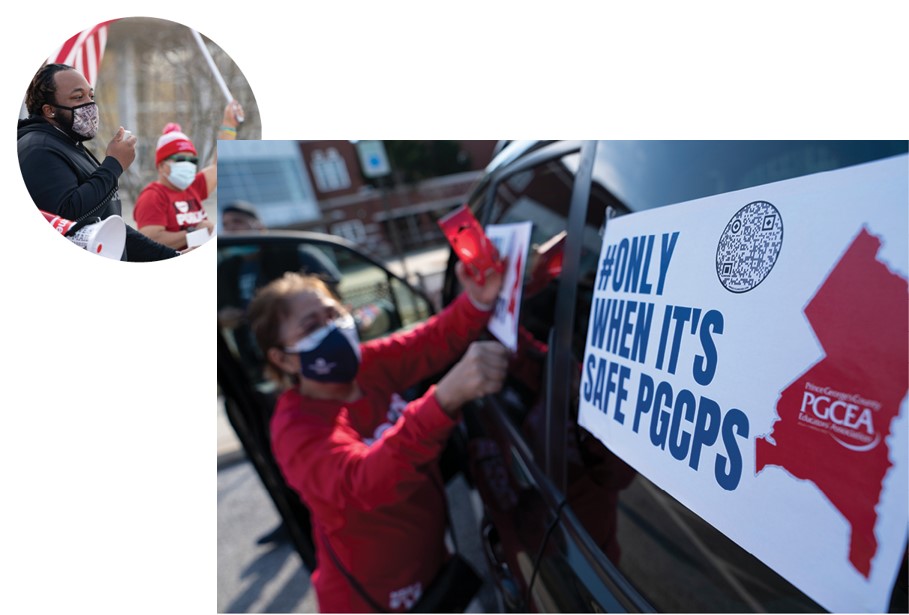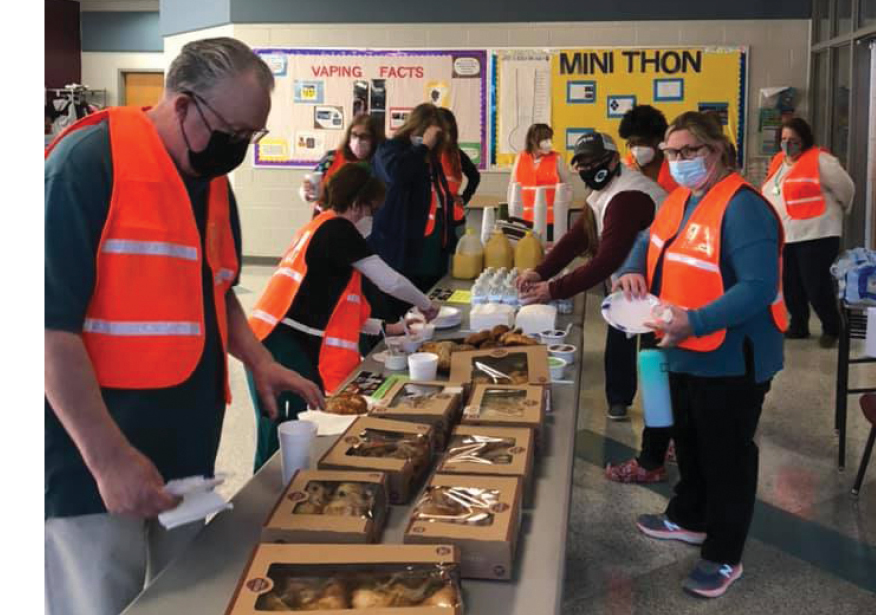 CCEA Above In March, the Carroll County Education Association provided a continental breakfast for the CCEA nurses and custodial staff working at Winters Mill High School to keep residents safe as they received their vaccination. Schools have become an important community hub for vaccination clinics.
Latest News