Summer & Back to School Connections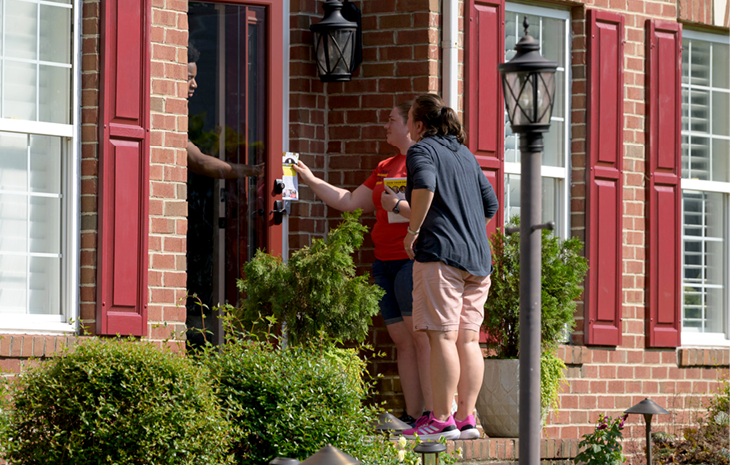 "We always say that one-on-one connections are the key to building a stronger union," says MSEA President Cheryl Bost. "As we look forward to bargaining sessions and the 2024 elections, the connections we're making in locals across the state in our ESP Bill of Rights and back-to-school organizing campaigns are how we win better contracts and elect the candidates who will support us."
This summer and fall, members and union leaders met with and heard from thousands of members and potential members across the state on key union priorities, includ­ing the fight for strong contracts and the ESP Bill of Rights.
Building Blitzes: Meeting Members Where They Are It's been a busy summer and fall for local leaders who have been hard at work planning and running membership blitzes—that's when the union makes hun­dreds of scheduled visits to school buildings in a short period of time to talk about what's ahead. These critical connections make for real conversations that get to the heart of what the union is, what it does, and why every voice matters.

If you're an educator in the central part of the state—Anne Arundel, Baltimore, Carroll, Frederick, or Howard counties—you may have experienced one of those blitzes this year. Members learn what their local union has won in their contracts thanks to their member-led negotiations team and how our collective power and the need for supportive local elected leaders are connected to those wins. Putting those things together is critical and sometimes it's a lightbulb moment for folks just trying to get dinner on the table and their kids to bed before they collapse after a hard day's work. But making connections between those critical areas of standing up for educators, using power, and working with allied elected officials shows why their involvement matters, why they have a union, and why electing friends of education is so important to the quality of their jobs.
Ready to become the leader your profession needs? Mark your calendar for SLC '24 in July. See the 2023 Annual Summer Leadership Conference catalogue here.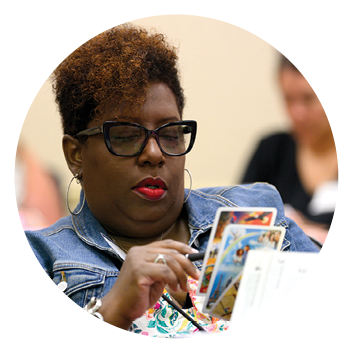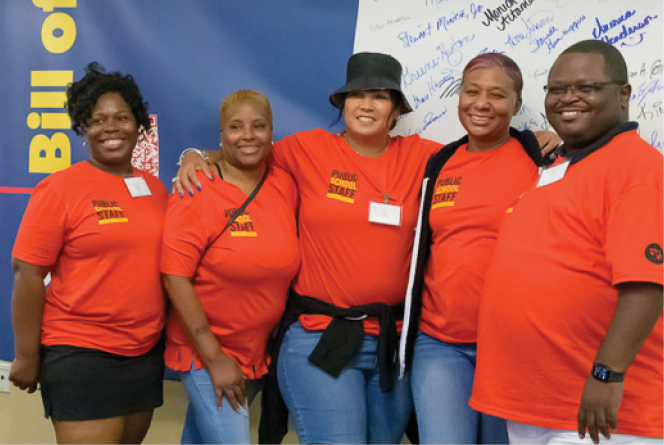 ESP Summer Organizers: Breaking New Ground The ESP Bill of Rights campaign is the member-led campaign for a living wage, fairness, and respect and the foundation for better contracts in every county for every support staff position. As in all organizing, more members equals a stronger voice to win those contracts and raise support staff wages. The ESP Bill of Rights Summer Organizing program was about building new leaders, increasing membership, and building the capacity for every local ESP union to win better contracts.
Join the campaign for a better contract for support staff and the ESP Bill of Rights here.
The 10 summer organizers involved in this year's program braved both the heat and the learning curve that comes with knocking on the doors of colleagues and ask­ing for their time AND a commitment to join their union. "Some of what I heard is that folks are nervous about joining the union because they didn't know what kind of pushback they might get from their administration," said Sharon Gross Howard, an instructional assistant in Wicomico County.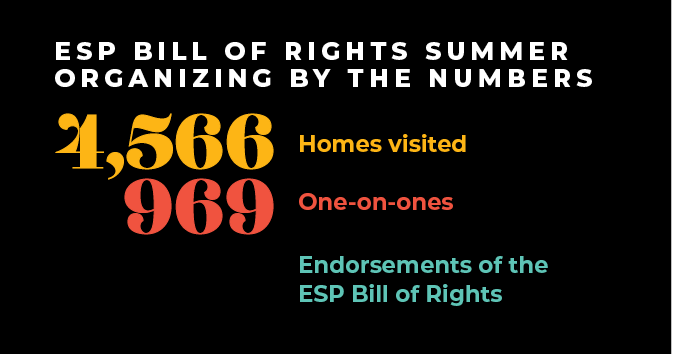 "My response was always, 'that's okay because we are working together—the union, admin, teachers, and support staff for the same cause and same goals for our students.' I don't think the union should be looked upon as simply a grievance organization—we are so much more than that for our members and our communities." The summer organizers program has evolved into a year-round program with paid member organizers and fall semester building endorsement campaigns in Calvert, Carroll, Cecil, Frederick, Harford, Howard, and Wicomico counties.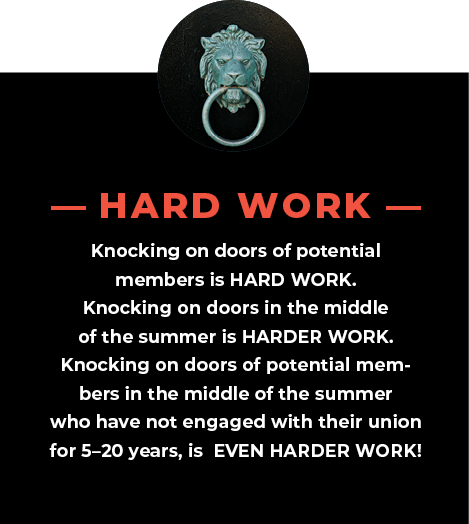 Latest News