A Message from President Cheryl Bost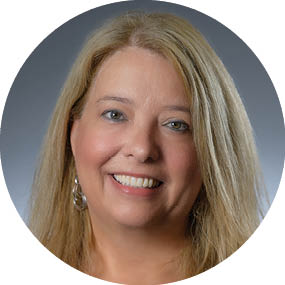 I find myself scrolling through the news and too often I am overwhelmed and despondent. Senseless, unrelenting shootings. Increased violence by and against our youth who have unchecked access to guns. Political attacks targeted at the continued oppression of people of color, religious ideologies, women's rights, gender identity, political affiliation…of people who are…simply existing. Our public schools and public school educators are under increased attacks. Our liberties are under attack. Our children are under attack.
As depressing as the daily barrage of attacks are, I have hope. I have hope and faith in our students—like the students in Tennessee who are marching for gun safety laws; the students in Florida, who are using their voices to call for truth and honesty in education and against book bans; and the students in Iowa, who are walking out of classrooms to support LGBTQ+ individuals.
I'm enlightened, and gain strength through, the work of our local, state, and national unions. NEA President Becky Pringle, and state affiliate leaders across this country, are leading during these turbulent times and will not stop. MSEA and our local affiliates continue to grow in advocacy for racial and social justice for educators and students. Educators are working to provide space for students to stand up for what is right and just.
We must remain vigilant. We must lift one another and our profession and show our support for equity and equal opportunity for everyone of every race, ethnicity, economic status, gender identification, or immigration status. Our beloved, late Congressman Elijah Cummings said: "I'm begging the American people to pay attention to what is going on. Because if you want to have a democracy intact for our children, and your children's children, and generations yet unborn we've got to guard this moment…this is our watch." We must follow his words.
Latest News