And other legislative updates in this week's Up the Street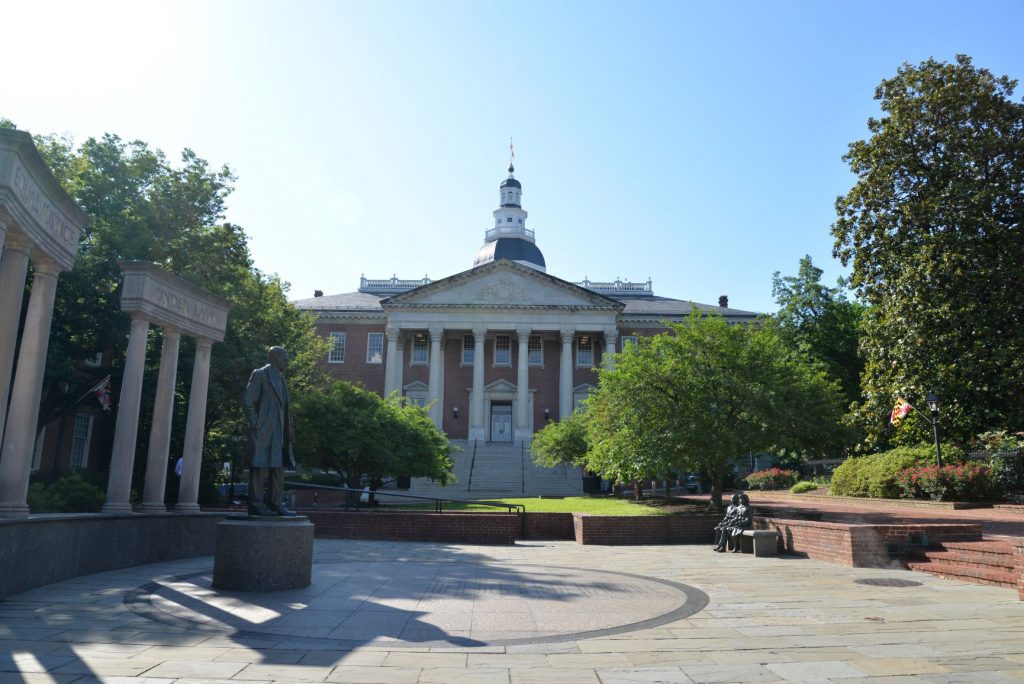 THIS WEEK IN ANNAPOLIS
Although MSEA and our members have achieved our top legislative priority—getting the Blueprint for Maryland's Future enacted—important issues remain. Top priorities now include any companion legislation to the Blueprint and legislation to protect educators' health and safety during this extraordinary pandemic environment.
The Blueprint: What's Next
MSEA is advocating for transparency and fidelity to the intent of the Blueprint as companion legislation is being drafted to adjust some timelines and details of the Blueprint in response to the governor's veto and the impact of the pandemic. Senate President Bill Ferguson suggested on MSEA's Educate at 8 on February 3 that Blueprint companion legislation may speed up programs that bridge the digital divide and expand language and mental health supports and community schools. Companion legislation has not yet been filed; it will certainly draw a great deal of attention from MSEA and education advocates once it is.
Money for several years has been set aside in the Blueprint for Maryland's Future Fund, and its preservation, protection, and growth remain a priority. MSEA is focused on seeing the Blueprint fully funded and implemented. Because of prudent planning by legislators who supported the Blueprint, the state has banked enough money to cover implementation costs through at least FY26. This is also in part due to earlier wins from our years-long campaign for a new funding formula, such as the successful passage of legislation to Fix the Fund and the voters' landslide support of Question 1 in 2018 to ensure that casino revenues would go to increasing, rather than supplanting, existing school funding.
Supplemental Budget Introduced with Significant Aid for Schools
Governor Hogan submitted a $1.5 billion supplemental budget for FY22 to distribute $1.4 billion of federal coronavirus aid, combined with $150 million from the Blueprint Fund, to support school operations, child care, local health departments, and housing programs. The supplemental budget included $931 million for local school systems for targeted assistance for safe reopening of schools, $434 million for the Supplemental Nutrition Assistance Program and the Pandemic EBT program, $128 million to support the Child Care Scholarship program, including $60 million to help support licensed child care providers recover from the pandemic, $35 million from the Governor's Emergency Education Relief Fund (GEER) for nonpublic schools, $20 million from GEER to support community colleges, private institutions of higher education, and competitive innovation grants, $9 million to support local health departments, and $1 million for the Maryland Housing Counseling Fund. Most of these funds are from federal relief efforts and are federally mandated to be spent for the purposes outlined above.
Presumption and Protecting Educators' Health and Security
MSEA supports HB1322, legislation sponsored by Del. Alonzo Washington (D-22) that is drafted in response to some unavoidable risks and impossible choices that school systems have forced on educators who are working in school buildings during the pandemic.
As schools scale up in-person instruction, a number of educators have sought accommodations to protect themselves or an at-risk family member from potential exposure to the virus. Yet too many have been made to choose between their job and their health through the inability or unwillingness of districts to respond to these accommodation requests. HB1322 prevents retaliation against educators who are 65 or older, have an underlying medical condition identified by the CDC as putting them at greater risk from coronavirus (or who live in a household with, or are the primary caretaker for, an individual who meets either of those conditions), have not been vaccinated, and who choose not to return to in-person instruction.
Insisting that educators in such circumstances take long-term leave and risk their position is not reasonable, and not a prudent choice, given the severe shortage of educators statewide. The bill would also prevent the suspension or revocation of certifications should an educator choose not to instruct in-person during the 2020-21 school year.
In other legislation, MSEA is fighting to make sure that educators are included in presumption bills that guarantee worker's compensation if they suffer from the effects of the coronavirus. In this environment where educators can't be assured a vaccine and often aren't granted accommodations, then they should receive relevant benefits for occupational diseases.
NEWS AND NOTES
RELIEF Act Signed, Increased Funds to Struggling Marylanders
Payments to struggling Marylanders were expected to reach banks as early as today with the February 15 signing of the $1 billion RELIEF Act to help people recover the from the financial effects of the pandemic.
Maryland's AAA Bond Rating Means Positive Financial Picture
The three major financial rating agencies credited Maryland with weathering the pandemic's financial effects well, and the state retained its AAA bond rating this week. The AAA rating translates to easier and cheaper borrowing for such things as school construction.
MSEA and NEA Welcome CDC Guidance for Safe In-Person Instruction
MSEA and the National Education Association (NEA) welcomed the February 12 announcement from the Centers for Disease Control and Prevention (CDC) of clearer federal guidance concerning safe in-person K-12 education during the pandemic. Still true is the universal understanding by MSEA and other education advocates that federal and local resources are required to safely and sustainably conduct in-person instruction, and that teaching and learning in schools remains the most desirable situation when it is safe to establish. The CDC's phased mitigation strategy and toolkit make policy setting easier and clearer than previous iterations of CDC guidance. The CDC's new recommendations are informed by nearly a year's worth of data collected about the pandemic, outbreaks, unsuccessful and successful school operations, and mitigating factors.
MSEA's Health and Safety Checklist for Buildings and Workspaces continues to be a valuable resource to ensure that CDC guidance is executed routinely and sustainably in schools for safe in-person instruction. While the CDC does not label vaccination against the coronavirus essential for safe in-person instruction, vaccination remains a top priority as part of the layered mitigation efforts. Only slow progress has been made to get Maryland educators access to vaccination, but MSEA continues to push for wider and quicker availability of vaccines for educators.
Prince George's and Calvert Counties Have New Delegate: Rachel Jones
On Wednesday, the governor appointed the Calvert County Democratic Central Committee's nominee, Rachel Jones, to represent state House District 27B, which includes parts of Calvert and Prince George's counties. She replaces former Delegate Michael Jackson, who was appointed to fill the 27th District Senate seat of Senate President Emeritus Mike Miller, who resigned in December and died in January. Jones is on the staff of U.S. Sen. Ben Cardin (D). She was selected Thursday to serve on the House Judiciary Committee.
CAMPAIGN 2022
Redistricting Delayed by Lag in Census Data
A fraught political redistricting battle ahead of the June 2022 primary likely will be pitched in a condensed timeframe curtailed by a delay in receiving necessary Census data. The release of 2020 Census data, now expected in the fall instead of spring, will likely prevent the General Assembly from taking up redistricting before the 2022 regular session, which is about five months ahead of the primary. Gov. Hogan has created a redistricting commission to recommend a new map to the legislature, but its final product will also have to wait on Census data.