While the results of the 2020 election across the country will be debated and analyzed for years to come, for Maryland educators, the results are pretty darn good!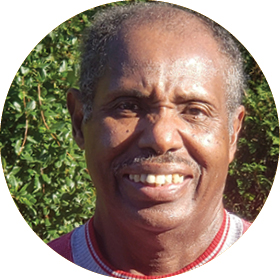 In Worcester County, Donald Smack, Sr., a retired head custodian and association build­ing rep, is among the dozens of MSEA and local association endorsed candidates to be elected in November. Statewide, seven educators ran for their local boards of education, and six of them won. "The election of so many friends of education and our increasing presence on the ballot for board of ed races is a sign that the public is as con­cerned about education issues as we are," said MSEA President Cheryl Bost. "We will continue to seek out and support mem­bers and friends of education for these important positions."
But right now, we're busy cel­ebrating the 85% of measures and candidates recommended by MSEA and local associations that won thanks to a year of hard work and focus on issues and campaigns. These big wins include the election of educators to the Anne Arundel, Caroline, Carroll, Dorchester, and Worces­ter counties boards of education and even bigger gains in Calvert, Carroll, Cecil, Dorchester, and Prince George's counties, where educator-recommended candi­dates won at least two board of education seats. A county council seat was won in Cecil County and educators were victorious in key ballot measures in Cecil, Howard, and Montgomery counties.
What's next? The 2022 campaign, when the governor, lieu­tenant governor, every seat in the legislature, and even more county council and board of education seats are up for grabs.
Latest News