Convention breaks records, builds momentum for big year of activism ahead
1. Betty Weller's Final Convention Speech as MSEA President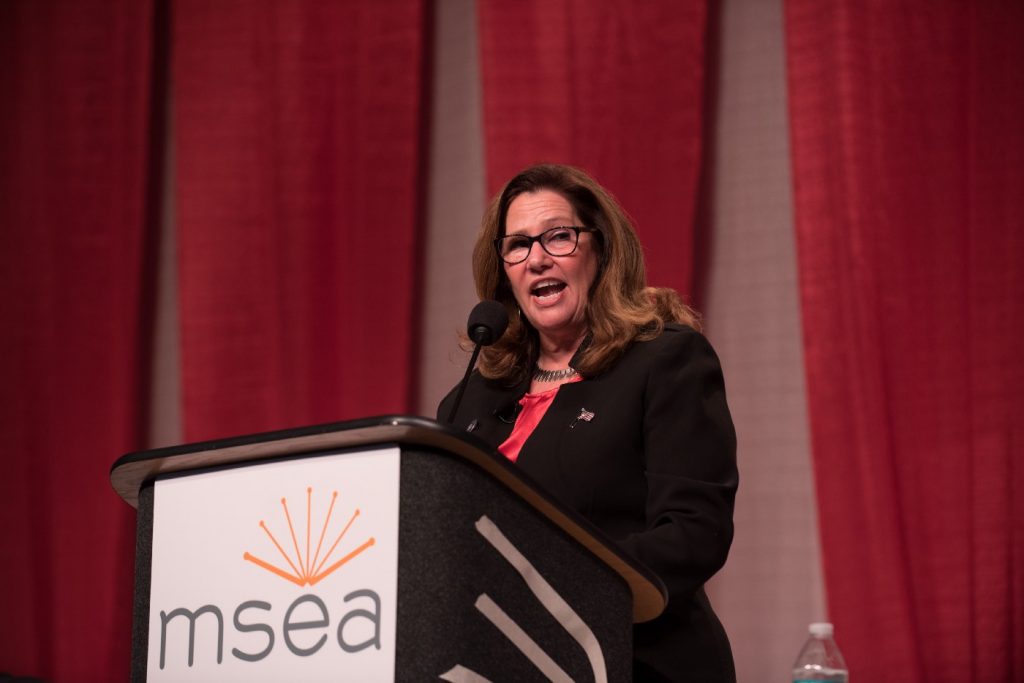 "For the last five years as your president it has been my privilege to fight alongside you and be inspired by you," declared MSEA President Betty Weller. "Rest assured that whether in the remaining time of my presidency or in my retirement, I will still be fighting next to you, still be inspired by you, and still be in the streets beside you so that we can make the most of this moment." Watch the full speech below.
2. Record Attendance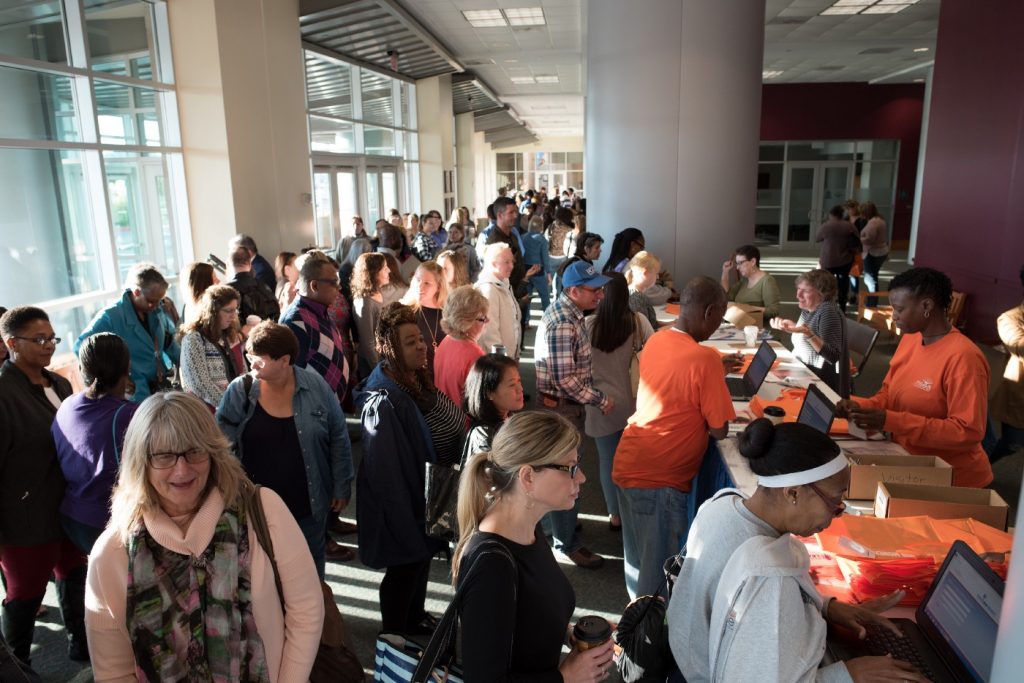 The 2017 Representative Assembly was the biggest in a decade, and the 3rd largest in 20 years. Workshop attendance soared as well, more than doubling last year's mark. All told, more than 2,500 people came to the 2017 Convention.
3. 2018 Gubernatorial Candidates Talk Education
As the Baltimore Sun put it, "the eight Democrats running for governor climbed a convention center stage here, courting one of the most coveted endorsements in Maryland: the support of the sprawling and powerful teachers union. … They promised members of the state's biggest teachers union to provide universal pre-kindergarten statewide, to raise teacher pay, to invest in school buildings, to better help students from high poverty areas, and to listen to teachers more than incumbent Republican Gov. Larry Hogan does."
In her remarks, President Weller called the candidates "what might be the strongest, most diverse field for Maryland governor that we have ever seen." Click a candidate's name below to watch Betty's interview with them:
4. Record-breaking Year for PAC Fundraising
In another sign of how energized educators are to elect pro-public education candidates and win on issues that matter to students, fundraising for MSEA's Fund for Children and Public Education crushed the previous record that was set just last year. This year, delegates raised more than $41,000 in two days.
5. Brit Kirwan Hears from Delegates on Funding Priorities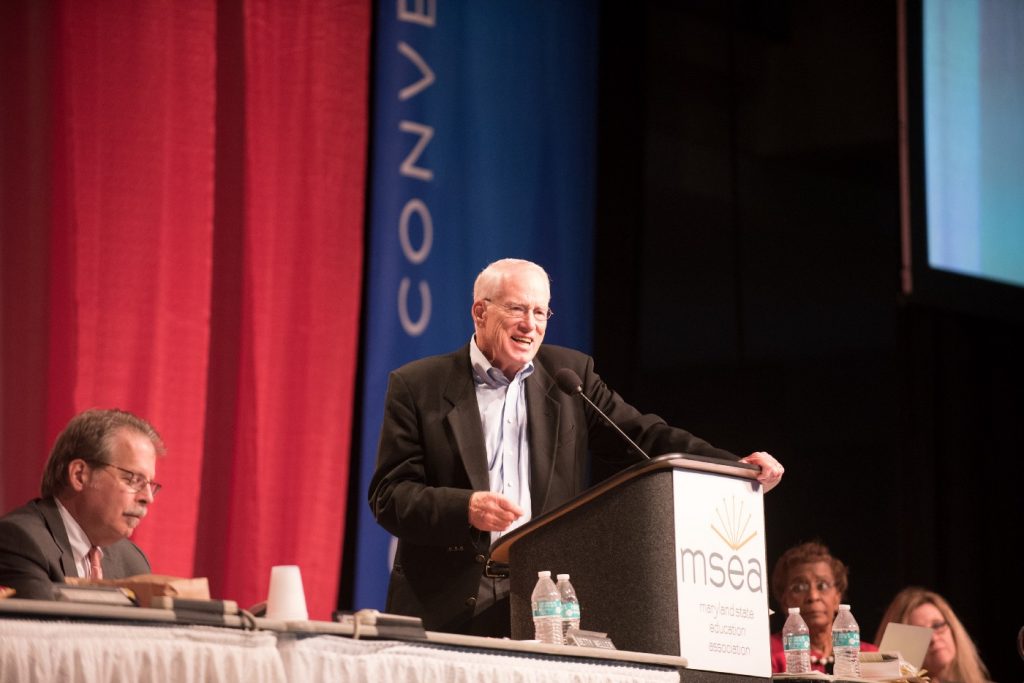 Educators know that we have a once in a generation opportunity to increase school funding and address the $3 billion underfunding of Maryland schools through the work of the Kirwan Commission. The namesake and chair of the commission himself, Brit Kirwan, spent nearly an hour with delegates—fielding questions, getting feedback, and sharing the commission's work thus far. "We have no chance of implementing [the commission's] report, in my opinion, without MSEA's support," asserted Kirwan. "You are so critical to this effort."
6. Lethal Ladies of Baltimore Wow Delegates
A Friday morning performance from the Lethal Ladies of Baltimore—a step team of students at the Baltimore Leadership School for Young Women —electrified delegates and set the tone for an exciting day ahead. The step team is featured in the award-winning Fox Searchlight movie "Step."
7. More than 100 First-Time Delegates Join the RA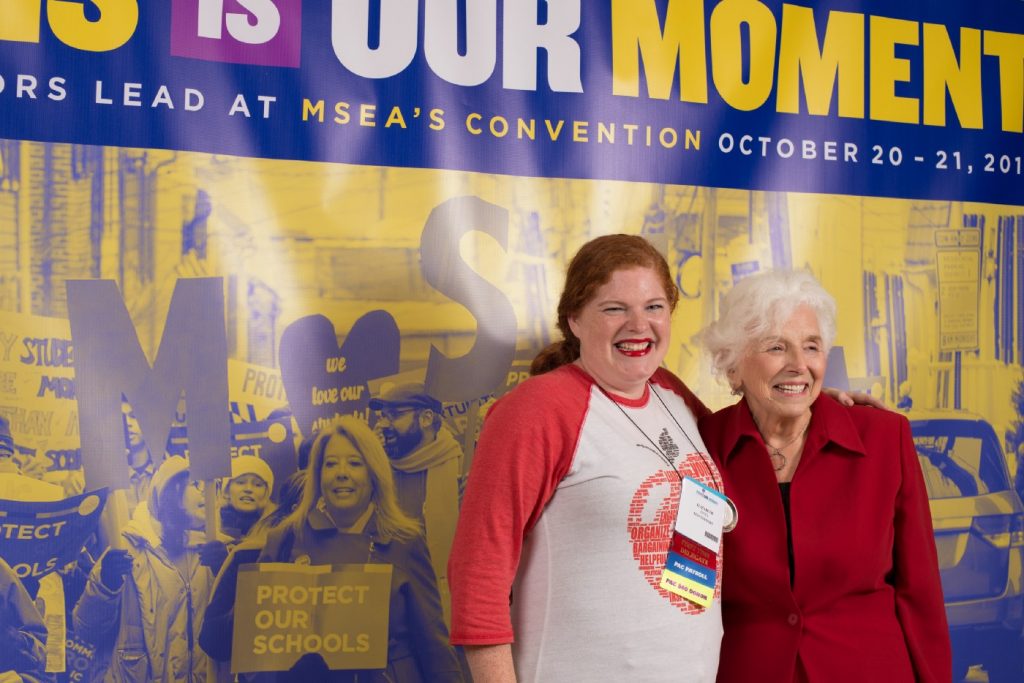 For the fourth year in a row, more than 100 first-time delegates joined veteran activists, putting the strength and diversity of the association on full display.
8. ESP of the Year Mary Stein Inspires RA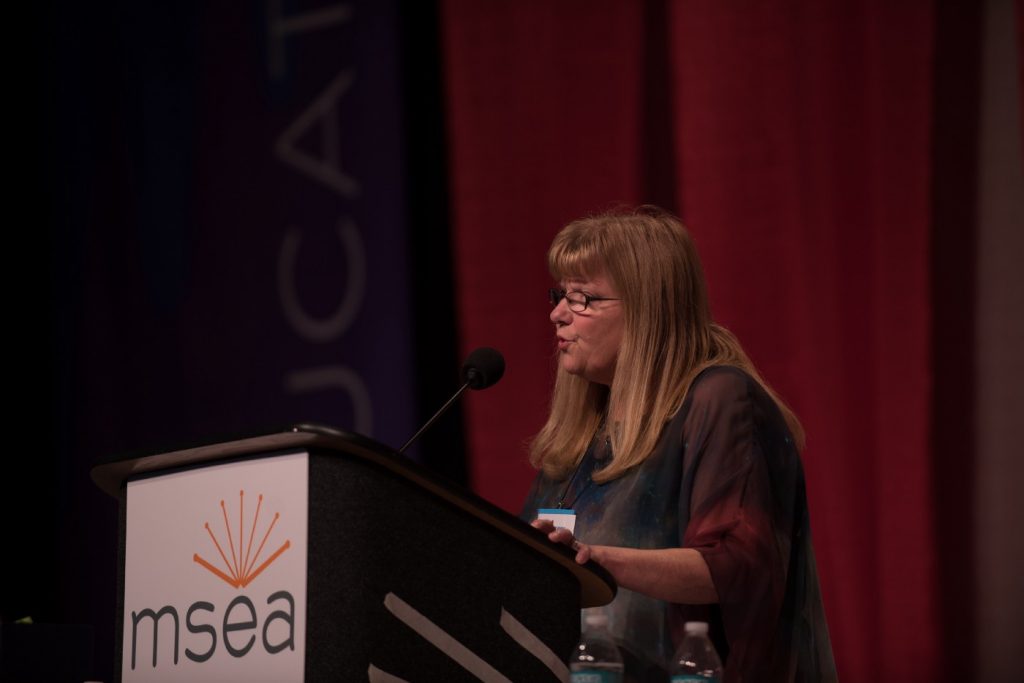 Howard County nurse Mary Stein was honored as MSEA's second-ever ESP of the Year and recounted her long career of activism to RA delegates, particularly her advocacy for earned sick leave. "I had the great privilege to have lunch with President Obama and Senator Barbara Mikulski to discuss this important matter as it related to the impact on students, the elderly, and the people who care for them. Because I was passionate about this coalition I made an impact with our president and our senator." Watch Mary's full speech below.
9. Delegates Debate New Business
Delegates debated more than two dozen New Business Items (NBIs), passing measures on issues ranging from equal justice, student trauma, special education, dyslexia education, and many more. Look for quarterly updates on MSEA's work to fulfill passed NBIS at marylandeducators.org/convention.
10. Locals Big and Small Win Membership Awards
Local associations across the state were honored for their hard work expanding membership in teacher, ESP, and administrator units. Awards went to the Association of Classified Employees AFSCME Local 2250, Association of Public School Administrators and Supervisors of Allegany County, Cecil County Classroom Teachers Association, Education Association of Charles County, Education Association of St. Mary's County, Frederick Association of School Support Employees, Frederick County Teachers Association, Harford County Education Association, St. Mary's Association of Supervisors and Administrators, and Teachers Association of Anne Arundel County.
Already looking forward to next year's MSEA Convention? Circle October 19 and 20 on your calendar and come join us!