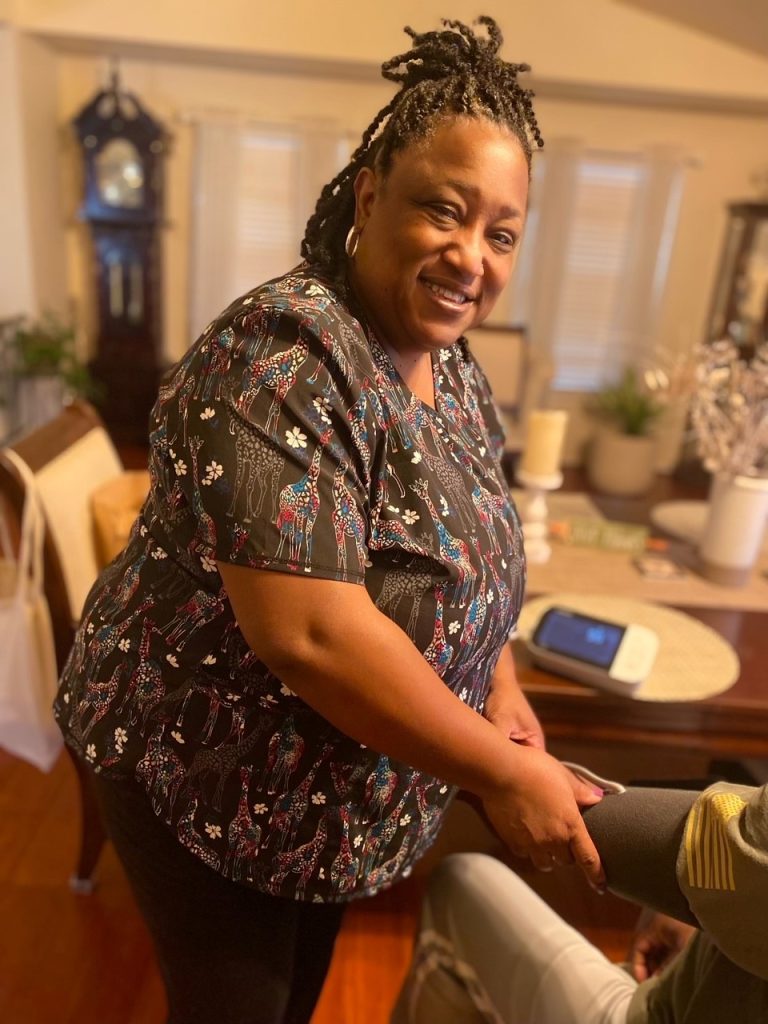 A fresh school year is upon us, full of excitement and high expectations for students and educators, but for too many educators it's not the only job that awaits them. In Maryland, thousands of educators dedicate themselves to teaching in classrooms, assisting students receiving special education services, addressing behavioral health care and crises, managing front offices, maintaining the technology systems and physical buildings, driving buses at all hours, preparing nutritious meals, and more. But for nearly half of those educators, those long days are just one of their jobs. Nearly half of all educators, and more than 50% of educators who are Black, Brown, are under age 30, or who work in high-poverty schools, work a second job, according to a recent poll conducted by MSEA.
More disturbing is that the conditions have worsened rather than improved in the past three years, underscoring and helping to drive the staffing shortages that are impacting schools across the state.
The poll found that:
Over the last year, 44% of educators held at least one additional job, a 3 percentage point increase since 2018
The percentage of educators taking on personal debt has increased to 52%, up from 46% in 2019 and 34% in 2018
90% of educators pay out of pocket for classroom supplies, consistent with survey results in 2019 and 2018
Regrettably, it's no surprise that nine in 10 educators have purchased supplies for their classroom out of their own pocket over the last year, but it was discouraging to find that more than half of educators have incurred personal debt in that same time. On average, according to the latest data from the Economic Policy Institute, Maryland teachers earned 20.3% less than comparably educated professionals, 80 cents on the dollar. According to NEA's latest data, thousands of Maryland's education support professionals (ESPs) make below a living wage.
Especially troubling is the impact these realities have on the priority of diversifying the educator workforce so that more students from historically underserved communities have educators who look like them. The financial strain that the survey revealed is particularly keen among groups of educators who are essential to support and grow, including educators under 30 (61% work a second job), Black educators (50% work a second job), and Hispanic educators (52% work a second job).
Getting beyond poll numbers, working a second job is reality for educators like Kindra Stevens, a paraeducator at Harford Academy, a school for children with developmental disabilities in Harford County; Laura Norman, who teaches English to English language learners in Baltimore County; and Tammy O'Donnell, who teaches English language arts to 10th graders in Prince George's Country. These are just three of the thousands of educators who have second jobs that they squeeze in around school hours.
Stevens is a nurse who makes home visits. Norman works nights and weekends at the Hippodrome Theater in Baltimore. O'Donnell took a job at Nationals Park to help pay off student loans. Their second jobs improve their financial bottom lines, but what is the physical and emotional cost? These educators have their plates full with students who need them to be attuned to their academic performance, mental health, and physical wellbeing. Denying them a wage that makes ends meet unnecessarily stresses and disrespects the people tasked with preparing future generations to reach their full potential.
"For our students to get the best from our educators, educators must be able to support themselves in the profession they've chosen," said MSEA President Cheryl Bost. "At best, too often educators are struggling to make ends meet while doing their best for students. At worst, the financial strain drives educators out of the profession and keeps others from joining. We need to build a more supportive pipeline for aspiring educators and do more to retain the high quality educators we have through continued investments in the Blueprint for Maryland's Future, strong local contracts, and ensuring that educator voices are at the table."
Policymakers and lawmakers have already acknowledged the fundamental necessity to raise educator pay and respect. The Blueprint for Maryland's Future, which MSEA fought hard to pass, is making progress toward greater educational equity and improved pay and support for educators. A $60,000 starting salary for teachers is coming in 2026, but that is just a start toward supporting the entire array of educators who shoulder the responsibilities that keep schools running.
MSEA members are also working hard to make sure that the contributions of support staff are recognized and they have adequate living wages. ESPs and educators around the state are organizing around an ESP Bill of Rights. See what you can do and how fast the grassroots support is growing statewide among locals for the bill of rights here.
In addition, educators must keep pressure on legislators and policymakers to keep the Blueprint on track to faithfully implement the programs that support a professionally paid workforce of educators who can support all students in pursuing their dreams. Teachers, custodians, bus drivers, administrative and clerical staff, food service, nurses, instructional assistants, classroom assistants, IT, maintenance staff, and every other job type in our schools have full-time responsibilities with students and high professional standards and should be paid at levels which recognize their work and qualifications. They should not have to cobble a decent income together with part-time work.
One job should be enough for Maryland educators.
*******
The latest poll that uncovered Maryland educators' financial challenges was conducted online by GBAO on behalf of MSEA. The polling memo and additional details may be found here. The survey of 2,896 public school employees who are members of MSEA was conducted July 9-16, 2023. The survey results carry a margin of error of +/- 1.8 percentage points. This year's results were compared to the last time Maryland educators were surveyed on these questions, which was in 2019 and 2018.