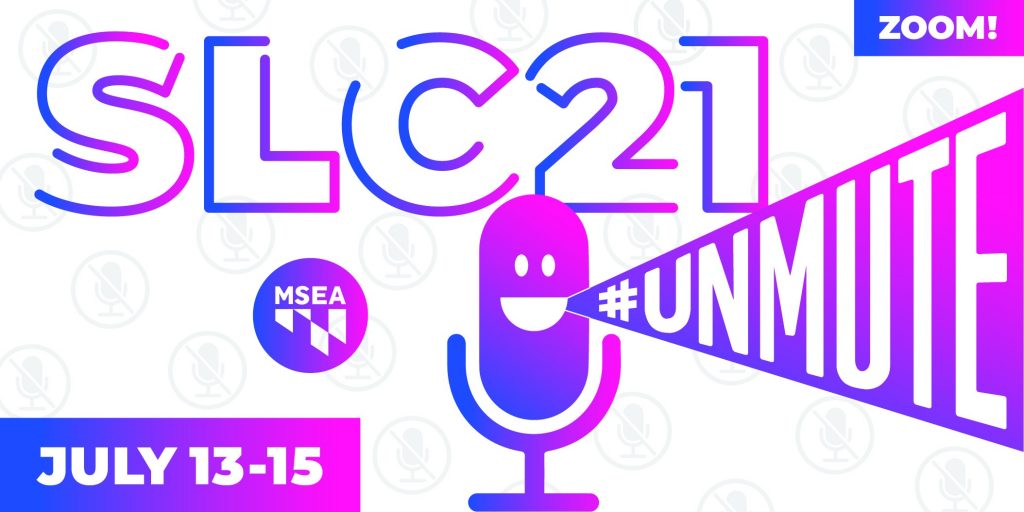 2021 MSEA Summer Leadership Conference, July 13 – 15, 2021
Things have changed since last year's Summer Leadership Conference. And while this year's SLC is once again virtual, we know that the rest of this year won't look like 2020 or any other year before the pandemic.
This tragedy has shown us the resilience of educators, students, families, and communities, but it has also shed a harsh light on pervasive inequities that exist in our schools and in our society.
At this year's SLC, Unmute: Evolving the Union Voice for the New Normal, we'll focus on best practices in hybrid—that's traditional and digital—union skills, bargaining, organizing, and member engagement, as well as this unique moment for us as union members, activists, and leaders.
Throughout this pandemic, we've seen the failures of government leadership in caring for our most vulnerable community members, profiteering at the cost of our citizens' well-being and poorly considered mandates around school reopening that disregard the health and safety of staff and students. But educators have spoken up, and in response we have seen school closures extended, prioritization of educators for vaccines, increased funding for lost salary steps, and more.
As we look ahead, together we will process the successes and failures of the past 12 months and focus on the skills we need to rebuild a world that works for everyone.
This year's SLC will include:
T(Ed) Talks with guest speakers on hot topics
Core trainings to ensure you have the union skills you need to make a difference
Electives that will highlight niche skills to complement your core training
Discussions with fellow union leaders and actions to further the work right now