As the coronavirus pandemic continues, school systems are struggling to keep their doors open for in-person instruction. Critical for doing so is the mask mandate, which was approved by the Administrative, Executive, and Legislative Review (AELR) Committee on January 5, 2022. The regulations included "off ramps" to at some point potentially remove the requirement if certain criteria are met, such as 80% of students and staff in a school being fully vaccinated.
What does the mask mandate, or even a vaccination mandate, mean for employees?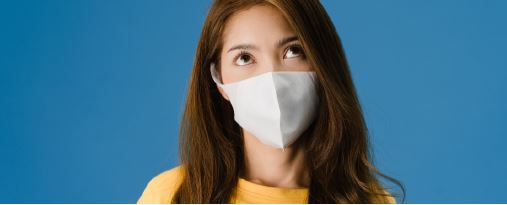 Employees who refuse to wear a mask, or be vaccinated in the face of an employer mandate, may be terminated with very little legal recourse to fight back. If an employee cannot wear a face covering for medical reasons, or receive a vaccination, then the employee must adhere to and apply for accommodations having the condition verified by a doctor. In the case of a vaccination mandate, a religious accommodation may also be sought, but that does not apply in the case of a mask mandate.
It is important to note that a local board of education may impose such mandates regardless of the outcome of pending legal battles over the federal government's attempts to require vaccination for large portions of the national workforce. To date, employers have been successful in defending mandates because of their statutory obligation to keep their workers safe, arguing that unvaccinated or unmasked employees, including those seeking exemptions, can harm other workers or burden operations.
Properly fitted masks continue to be a strong defense against this virus and are a critical part of creating and ensuring a safe educational environment. Each school system should also have a process in place to address students who fail to adhere to the mandate. If not, please contact your local UniServ director who can provide assistance and next steps to ensure proper support is in place.

Find your local UniServ director here.
Latest News