And other legislative updates in this month's Up the Street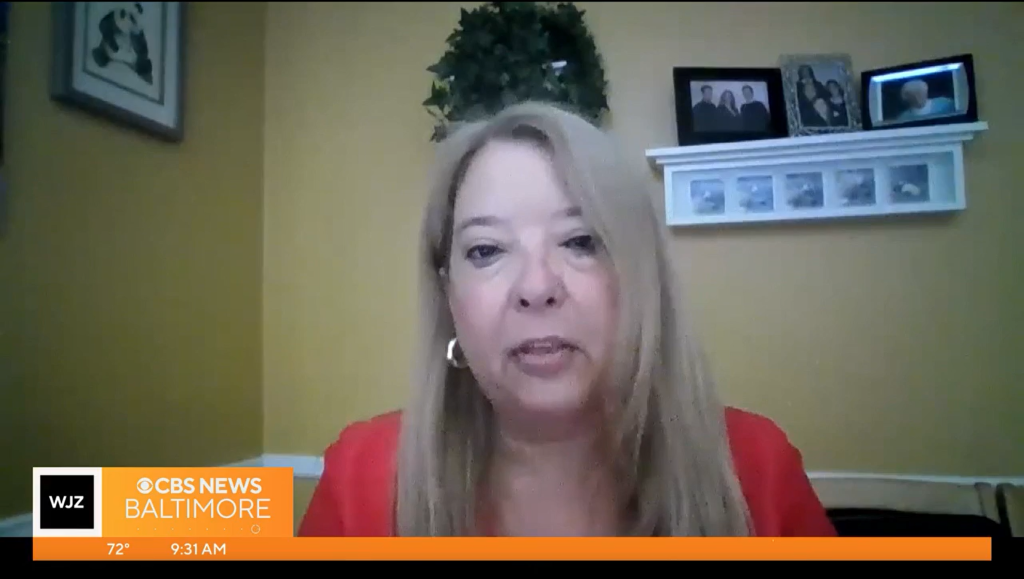 THIS MONTH IN ANNAPOLIS
Poll: Nearly Half of Educators Are Working Two or More Jobs
As a fresh school year fills educators and students with excitement, too many educators have to hold down a second job that prevents them from devoting as much of themselves to their students as they would like. According to a recent poll conducted by MSEA, nearly half of Maryland educators work another job, or two, to make ends meet. That is the reality for more than 50% of educators who are Black, Brown, are under the age of 30, or who work in high-poverty schools.
More disturbing is that the conditions have worsened rather than improved in the past three years, underscoring and contributing to the staffing shortages that are impacting schools across the state.
The poll found that:
Over the last year, 44% of educators held at least one additional job, a three percentage point increase since 2018
The percentage of educators taking on personal debt has increased to 52%, up from 46% in 2019 and 34% in 2018
90% of educators pay out of pocket for classroom supplies, consistent with survey results in 2019 and 2018

"We need to build a more supportive pipeline for aspiring educators and do more to retain the high quality educators we have through continued investments in the Blueprint for Maryland's Future, strong local contracts, and ensuring that educator voices are at the table," said MSEA President Cheryl Bost. The poll received widespread media coverage, including WBAL-TV, WBAL radio, DC News Now, Maryland Matters, WMDT, WYPR, WTOP, Patch, and more.
Moore Remains Firm on Education Investments, Economic Growth Potential
At the Maryland Association of Counties (MACo) annual meeting in August, Gov. Moore shared the expectation that he will be able to accomplish his ambitious agenda to grow the economy and invest fully in education although the state's out-year budget forecast has shifted downward. Moore said there is economic expansion to be realized that starts with growing the technology sector and continuing to prioritize investments in education.
More information will come out of the September 28 Board of Revenue Estimates (BRE) report. The BRE report in March anticipated recessionary events and budget deficits. The challenge to build the fiscal year 2025 budget with an eye on equity has begun. Budget analysts project that the FY25 budget, which begins June 30, 2024, will start with a $418 million deficit. That represents a $650 million decrease compared to the January estimate. One year later, the deficit is projected to rise to $572 million.
MSEA will fight for fiscal responsibility that doesn't sacrifice the hard-won, long-term Blueprint programs that will make a difference for students and educators. Maryland must avoid a repeat of the historic failure when the state stopped short of fully funding the Bridge to Excellence that came out of the 2002 Commission on Education Finance Equity and Excellence, also known as the Thornton Commission.
NEWS AND NOTES
Biden Administration Forges New Path to Reduce Student Debt Burden
As the pause in student loan repayments is set to expire, the Biden Administration has the Saving Valuable Education (SAVE) income driven repayment (IDR) plan in place to help reduce the repayment burden since the U.S. Supreme Court ruled against President Biden's original student debt relief plan. Loan repayments will be due again in October, and interest on loans will begin to accrue starting today.
The SAVE plan will cut payments on undergraduate loans in half compared to other IDR plans, protect more of a borrower's income for basic needs, and ensure that borrowers' balances don't grow if borrowers keep up with their required payments. Find information about applying to participate in the SAVE plan here.
Under the SAVE plan, a single borrower who makes less than $15 an hour will not have to make any payments. Borrowers earning above that amount would save more than $1,000 a year on their payments compared to other IDR plans. The SAVE plan, which is available to student borrowers with a direct loan in good standing, will replace the existing Revised Pay-As-You-Earn (REPAYE) plan.
The new plan will particularly benefit historically disadvantaged students:
Borrowers with the lowest projected lifetime earnings will see payments per dollar borrowed fall by 83%, while those in the top would only see a 5% reduction.
A first-year teacher with a bachelor's degree will see a two-third reduction in total payments, saving more than $17,000, while pursuing Public Service Loan Forgiveness.
85% of community college borrowers will be debt-free within 10 years.
On average, Black, Hispanic, American Indian and Alaska Native borrowers will see their total lifetime payments per dollar borrowed cut in half.
NEA has resources to help educators navigate their student debt forgiveness options.
CAMPAIGN 2024
Endorsements, Candidates Multiply in Senate, Congressional Primary Races
Candidates continue to roll out endorsements in the Democratic primary race for the U.S. Senate seat from which Senator Ben Cardin (D-MD) will retire next year. Prince George's County Executive Angela Alsobrooks recently announced the endorsement of State House Speaker Adrienne Jones (D-Baltimore County), as well as U.S. Sen. Chris Van Hollen (D-MD). Senate primary candidate U.S. Rep. David Trone (D-6th) has received endorsements from 27 congressional colleagues.
Democrat Juan Dominguez, an Anne Arundel County businessman, set up an exploratory committee to run for Senate and join a primary that includes Alsobrooks, Trone, Montgomery County Councilman Will Jawando, and several other candidates.
Former Democratic gubernatorial candidate Ashwani Jain has entered the race to fill the 6th District seat that Trone is leaving to run for Senate. Jain, who finished in seventh place in the 2022 Democratic gubernatorial primary, lives in Potomac and is a program director at the National Kidney Foundation. He previously served as the director of outreach for the Cancer Moonshot initiative spearheaded by then-Vice President Joe Biden. Montgomery County Council Member Laurie-Anne Sayles (D) announced her candidacy last month. The field of Democrats for the 6th District now numbers 11, and six Republicans are in the race.
NEA Poll Refutes Premise of GOP Presidential Candidates' Attacks on Education
NEA President Becky Pringle had pro-public education facts ready to refute misinformation and wrongheaded policies before Republican presidential primary candidates shared their ideas during the GOP debate on August 23. A nationwide NEA poll found that GOP presidential candidates are out of touch with parents and voters on education priorities. Indeed, voters across party lines have positive views of public schools and teachers.
NEA's poll findings include:
More than 70% of voters (both parents and non-parents) have a favorable view of public school teachers, and voters' views of public schools and teachers have improved since last year.
Public school teachers receive positive ratings across partisan lines, with Independents at 70% favorable and 13% unfavorable; and Republicans at 60% favorable and 16% unfavorable.
Lack of funding, teacher pay, and school shootings are voters' top-of-mind concerns about education.
When given a list, voters rank pandemic learning recovery, lack of school funding, lack of technical training, insufficient mental health support, and educator shortages as the most serious problems facing K-12 public education.
On issues of history and curriculum specifically, voters are concerned about bans and restrictions.
"Across America, most of us want the same thing – strong public schools where all students, no matter their race, ZIP code, or background, have the resources and opportunities to grow into their full brilliance," Pringle said. "In every community across the nation—rural, urban, and suburban alike—parents and educators are partnering to help students thrive."