Free and Discounted Professional Development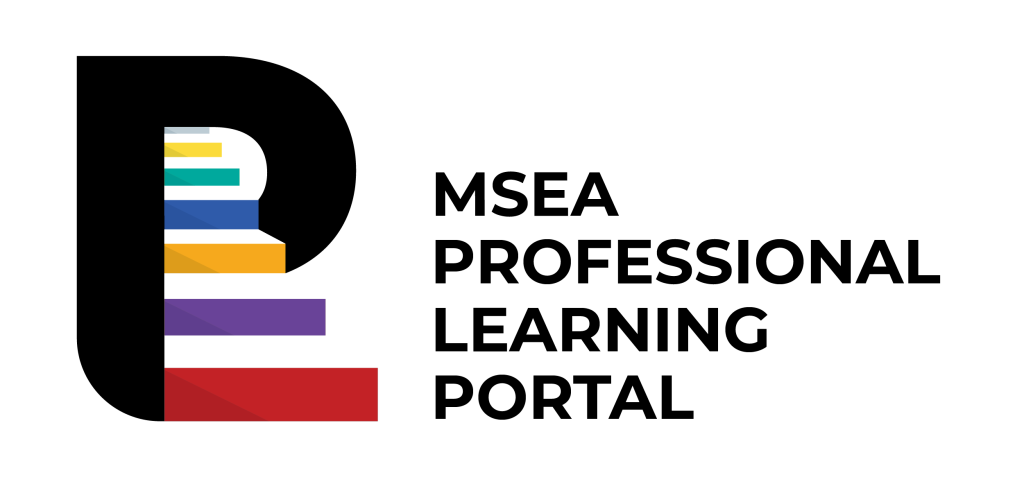 MSEA'S PROFESSIONAL LEARNING PORTAL is an on-demand resource for educators dedicated to high-quality, free or discounted coursework, and self-paced professional development opportunities that build policy comprehension, promote cultural responsiveness, and respond to practice changes.
Click here to visit the portal now!
Inside the portal, you'll find courses on topics for classroom teachers, instructional assistants, and school-based and transportation service employees. Offerings are a mix of live and self-paced courses and webinars and hosted by MSEA's Center for Policy and Practice team members and educator-experts.
Topics include restorative practices, culturally responsive education, new teaching tools, passing the Praxis and ParaPro with member tutors for one-on-­one support, and more. MSEA partners with local affiliates and local school systems to reinforce ongoing professional develop­ment based on evolving state and local policy and practice needs, such as those required by the Blueprint and other legislation.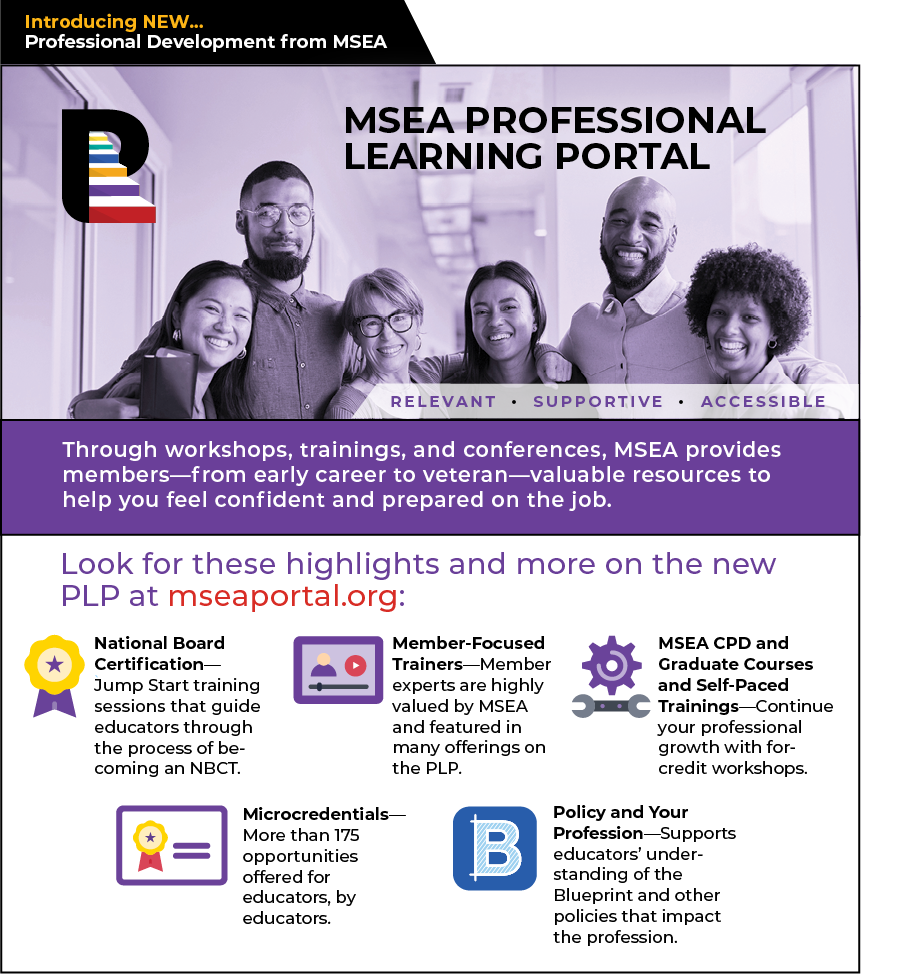 Latest News