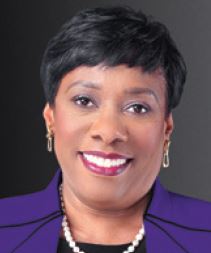 MSEA RESPONDS TO THE EVENTS OF JANUARY 6:
The seditious, shameful attack on the U.S. Capitol wounded the fabric of our community and nation, and it reinforced the necessity of our work as educators, advocates, and community-builders. Our nation can and must deliver more just and equitable opportunities, but that will only be achieved through a robust commitment to truth, democracy, and long-overdue racial justice. MSEA stands in solidarity with the National Education Association, which on January 7 called for President Trump to be immediately removed from office.
After President Donald Trump's seditious rhetoric prompted insurrectionists to storm the U.S. Capitol in a last-ditch attempt to stop Congress from certifying that President-elect Joe Biden won the election, the National Education Association called for Trump's immediate removal from office.
In her response on January 7, NEA President Becky Pringle released the following statement:
"Our nation is based on a promise that every single person—Black, Latinx, Asian, Native, White, regardless of wealth—can pursue a better tomorrow. That promise is in jeopardy because President Donald Trump and his allies refuse to accept the will of the people and have endangered Americans and American democracy.
"To protect our democracy and ensure the safety of our nation, the National Education Association is calling for the immediate removal of Donald Trump from the office of the President. Yesterday wasn't the first heinous and anti-democratic act of violence directed by the current president and his allies, and it won't be the last if he isn't removed from office now. …
"Our children are witnessing the promise of American Democracy unravel before their eyes—and they're paying attention. They are seeing the blatant inequities in the treatment of violent insurrectionists who, protected by white privilege, were able to carry out this violent seditious act. And they are seeing a president who instigated that violence and who has fomented racial division from his first days in office face no consequences other than stern rhetoric, or worse, submissive silence.
"Our students are watching what we do next to protect our country, and it is our duty as educators to fight to protect our democracy and a nation that is always seeking to create a more perfect union of the people, by the people, and for the people."
Read Pringle's statement in its entirety here.