For so many of us, finding our way in these times is becoming increas­ingly difficult. While we struggle to do our jobs, create balanced and supportive home lives, and maintain positivity, there are non-stop interruptions causing us to stop or change course entirely. We are making it, but there's no denying it—times are hard. And for so many of our stu­dents, times are very, very hard.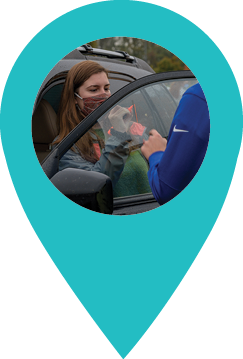 In this constant recalibra­tion, MSEA is a constant for educators. As a union, we are all working together to make things work for our students and ourselves. We are pushing hard to lead, support, and provide a helpful center for the informa­tion educators need.
Finding Our Way
In October, as expectations and pressure for the reopening of schools gained steam—prodded along by Governor Hogan, Su­perintendent Karen Salmon, and the State Board of Education—MSEA stepped in with an impor­tant Health and Safety Checklist for Buildings and Workspaces. The checklist, which reflects the advice of the Maryland Depart­ment of Health and Centers for Disease Control, provides the specific safety measures and clear standards and re­sources to create the conditions for safe in-person instruction. The Maryland PTA and Baltimore Teachers Union also support the checklist.
Check out MSEA's coronavirus FAQs and resources here.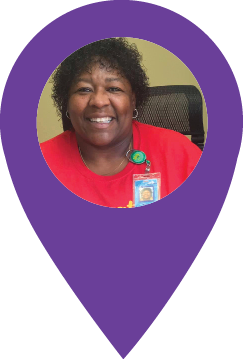 In November, as coronavirus cases began to surge again, and MSDE continued to refer to its August reopening guid­ance, MSEA's checklist was one solid reference point for educa­tors across the state to turn to ensure their own safety. The checklist reflects many of the protections educators have long called for, including in MSEA's September poll of thousands of members.
More than 95% of educators supported daily disinfecting, hand sanitizer throughout school buildings, adequate air ventilation, isolation protocols in the event of a positive test, con­tact tracing, reduced class sizes, and PPE provided and require for all staff and students. More than 9 in 10 educators also supported plexiglass barriers in shared office spaces and additional mental health staff to help address student and educator trauma.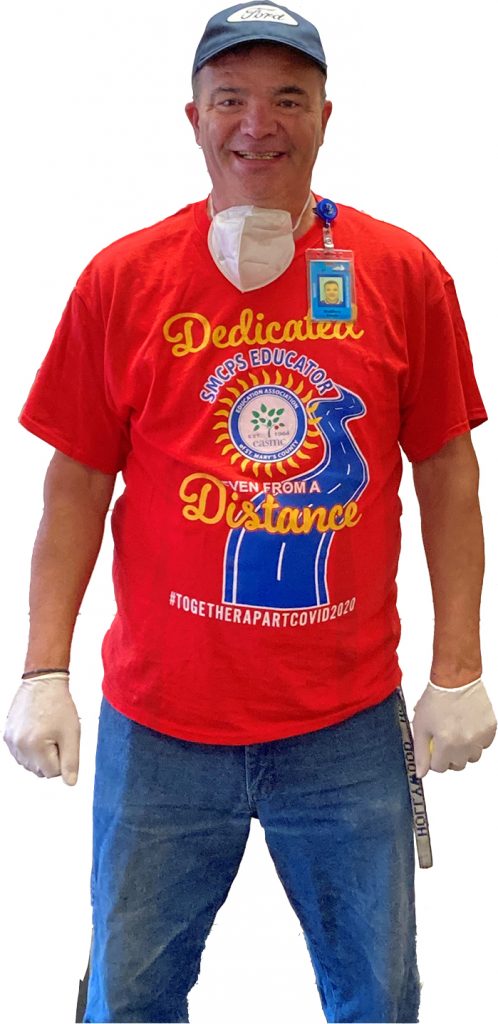 "When schools are planning to reopen," said Kristy Anderson, MSEA general counsel, "MSEA recommends that a group of educators who actu­ally work in the building—such as the building rep, faculty council, and very importantly, the chief custodian or building manager—carefully go through the checklist and if some­thing is missing, or resources are in­adequate, report it to their local union. "It's incumbent upon us, especially with the lack of leadership from MSDE, to be proactive and demand the time to go through the building."
Some districts have already adopt­ed MSEA's checklist as the formal tool they will use to assess the health and safety of their buildings. But if a school system is not in compliance with a policy, recommendation, or rule, or you think there is fraud or misuse of school resources, there are whistle­blower protections specifically for educators. Individuals can report is­sues to the appropriate supervisor, which may be someone above the principal, or to a county level health and safety committee. If the concern is about the entire building, your local association should be contacted and the association can make com­plaints to Maryland Occupational Safety and Health.
"We all must take responsibility to ensure the school environment is healthy and safe. Educators should feel empowered to use their voice to make these reports and know that the law firmly protects these types of com­plaints," Anderson added.
Detour Ahead
While MSEA's checklist provides the direction and detailed guidance educators need on health and safety, we're also taking the lead in calling for more transpar­ency and clarity around coronavirus cases in schools. But the state's lackluster coronavirus dashboard—a tool MSEA and legislators demand­ed as a necessary safety measure for educa­tors—has fallen short. As it stands now, the dashboard is simply a page of informa­tion listing the county, school, number of cases, and date. The dashboard is refreshed just once a week and previous cases are eventually deleted from the site.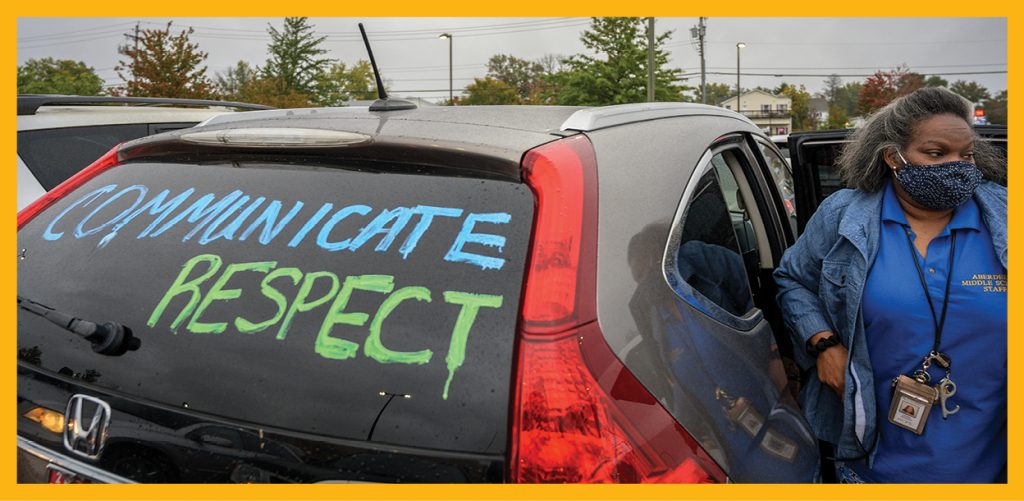 "The state's dashboard is a very small baby step. To be meaningful, we need much more data to impact decision-making by districts, educators, and families," Bost said. "I think educators across the state would have a better lev­el of trust with more relevant reporting and more data, such as a breakdown on the number of cases among students versus staff and keeping schools on the dashboard after outbreaks are over. What could have been a confidence-building tool has been more of a missed opportunity so far."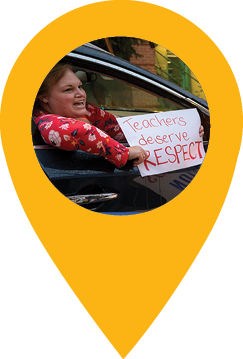 Forward, Reverse, Forward Again
In a virtual press conference on October 26, Bost and teachers from Baltimore and St. Mary's counties shared how the increasing and changing landscape and demands of providing instruction during the pandemic are causing impossible workloads and burnout.
Educator workload and stress has skyrock­eted thanks to distance and hybrid learning—and the dislocations of switching back and forth between the different modes in some districts.
Read NEA's "Many Educators Buckling Under Pandemic Workload" here.
Adapting to these changing scenarios has taken time and skill-building—and is taking a toll. "My workload, and that of so many other teachers, continues to spiral upward and place a great deal of stress on my ability to do my best as a teacher and a parent," said Pam Gaddy, a Baltimore County high school teach­er. "The workload is probably 90% more than a typical year, and I'm regularly working from early in the morning to late into the night and throughout the weekend just to keep up."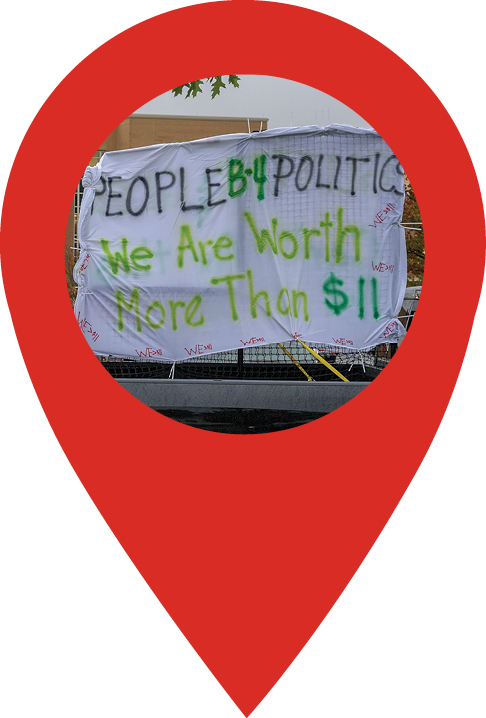 "Educators are working hard, and are caught between political agendas, our school district's decisions and ongoing debates on social media," said Melinda Kearns, an elementary school teacher in St. Mary's County, "and it's compounded by a workload that keeps growing.
"As I help my students and their families, I know that I am sacrificing time with my husband and helping my own children in their education. It's a daily struggle and battle that I am facing, and I know that I am not alone."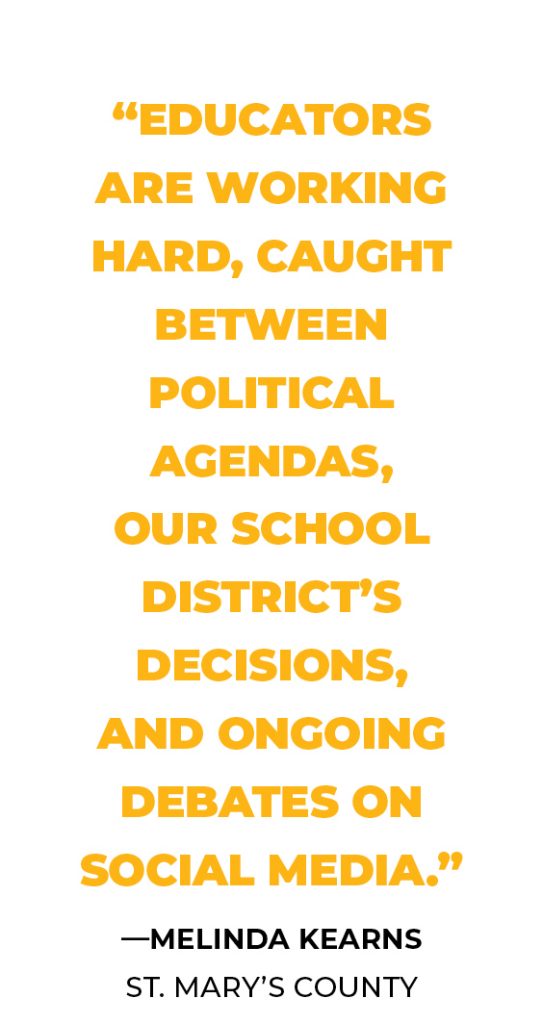 But it's not just protecting our health and safety—it's protecting our sanity and personal boundaries. "The never-ending demands on educators, coupled with the everyday stresses of a pandemic and supporting one's family, are reaching toxic levels for too many educators," said MSEA President Cheryl Bost. "If you're reaching your wit's end when it comes to your workload, don't suffer in silence. Reach out to your local association. See what can be done to create a change. We need to do all we can to limit educator burnout during this incredibly challenging year."
Visit NEA's Educating through Crisis-Covid 19 website here.
Mapping Our Future
We're all living and working in an unyielding climate of constant re­evaluation and reorienting. Conten­tious political debates, frighteningly increasing coronavirus cases, and personal and community frustrations and economic struggles are daily concerns. MSEA is addressing where these issues come together for educa­tors and students right now, but we're also looking to the future and the relief that the Blueprint for Maryland's Future can bring for a strong long-term recovery.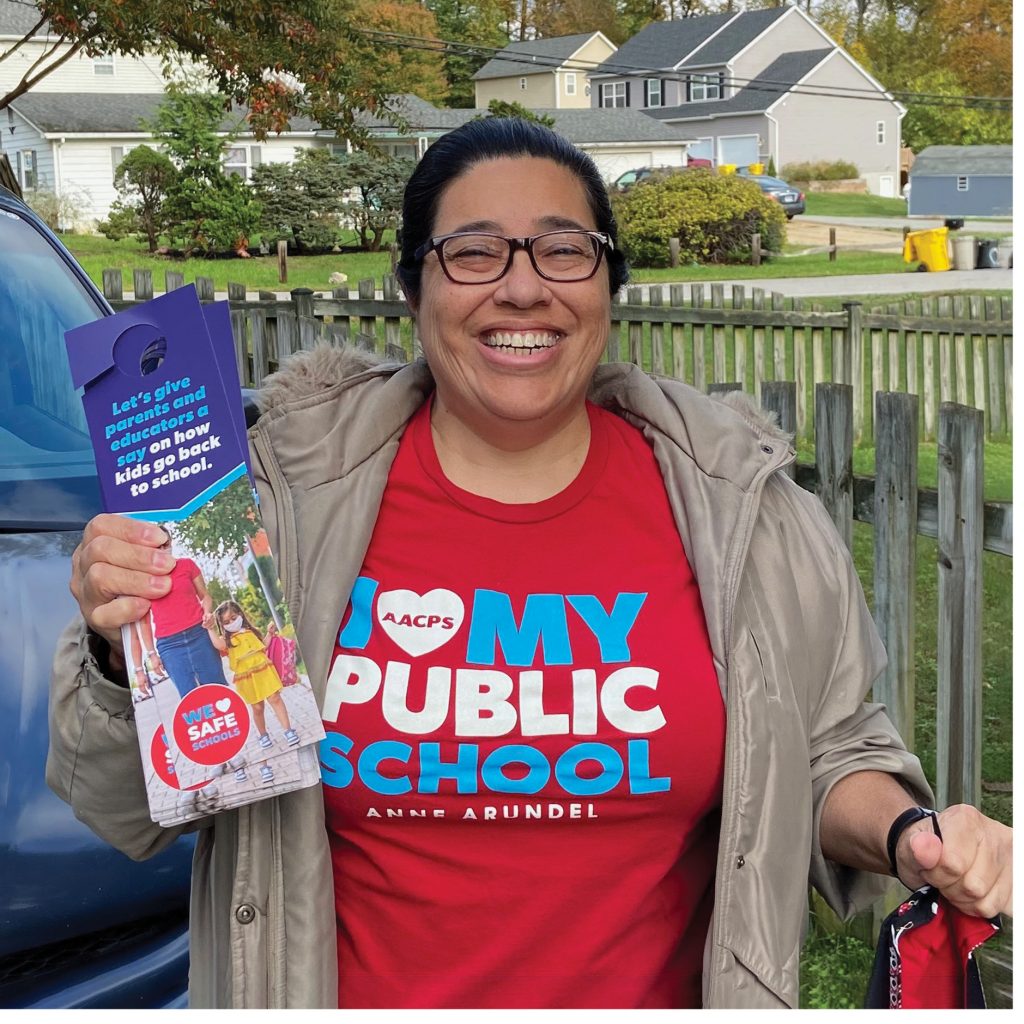 The Blueprint, which passed with bipartisan support in the 2020 General Assembly before the session closed early, was subsequently vetoed by Gov. Hogan to the disappointment of the overwhelming majority of Mary­landers who supported the bill.
But the Blueprint is exactly the right legislation providing the right funding at the right time—and a bill that MSEA and educators have been fighting for since 2016 to finally end the inadequate and inequitable funding of our schools. A global pandemic has made the foundations of the Blueprint absolutely essential. Now more than ever, we need more special ed services, teachers, school psychologists, and support profession­als; expanded career technical educa­tion, pre-k, tutoring, and community schools; and better salaries, profes­sional development, and support for educators.
As MSEA Executive Director Sean Johnson said in March, "The Blueprint is the most significant education bill since 2002 and implementing it well and with fidelity will be key to the future success of our state's children and economy." That is truer now than we ever imagined. We must be ready to fight for an over­ride of the governor's veto in the 2021 General Assembly which opens with strict health and safety protocols on January 13.
The Blueprint won't be the only school funding issue at play over the next several months. Unexpected declines in enrollment due to the pandemic will negatively impact the school funding formula and MSEA will fight for any potential funding cuts to be mitigated and ideally for districts to be held harmless from what will be only temporary enrollment changes that will rebound once the pandemic ends. On top of this, Gov. Hogan de­clared over the summer that he would propose more than $200 million in school funding cuts to the current year's budget. What educators and students need is consistent support— now and during the recovery from the pandemic. MSEA will fight hard against these cuts, and the voices of educators will need to be heard loud and clear by legislators.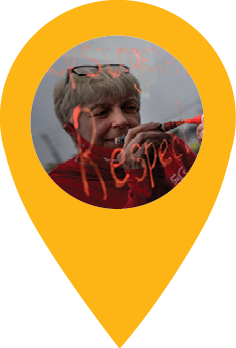 Possible federal relief—long over­due—could finally arrive when Presi­dent-elect Biden and Vice President-elect Harris take office in January. Their education plans propose critical funds to provide safety measures and close budget gaps that could go a long way to addressing many of the safety and state budget issues that make these especially challenging times.
Finding Our Way to Recovery
"We are fighting for you," said Bost. "MSEA and NEA are providing many resources to protect your health and safety, support distance learning for both educators and students, and serve our local associations as they deal with changing reopening and closing schedules.
"We'll get through this. With prom­ising news of vaccines, the light at the end of the tunnel is getting brighter. The next few months will be critical to protect public health and to protect the funding that our students and educators need for the long recovery."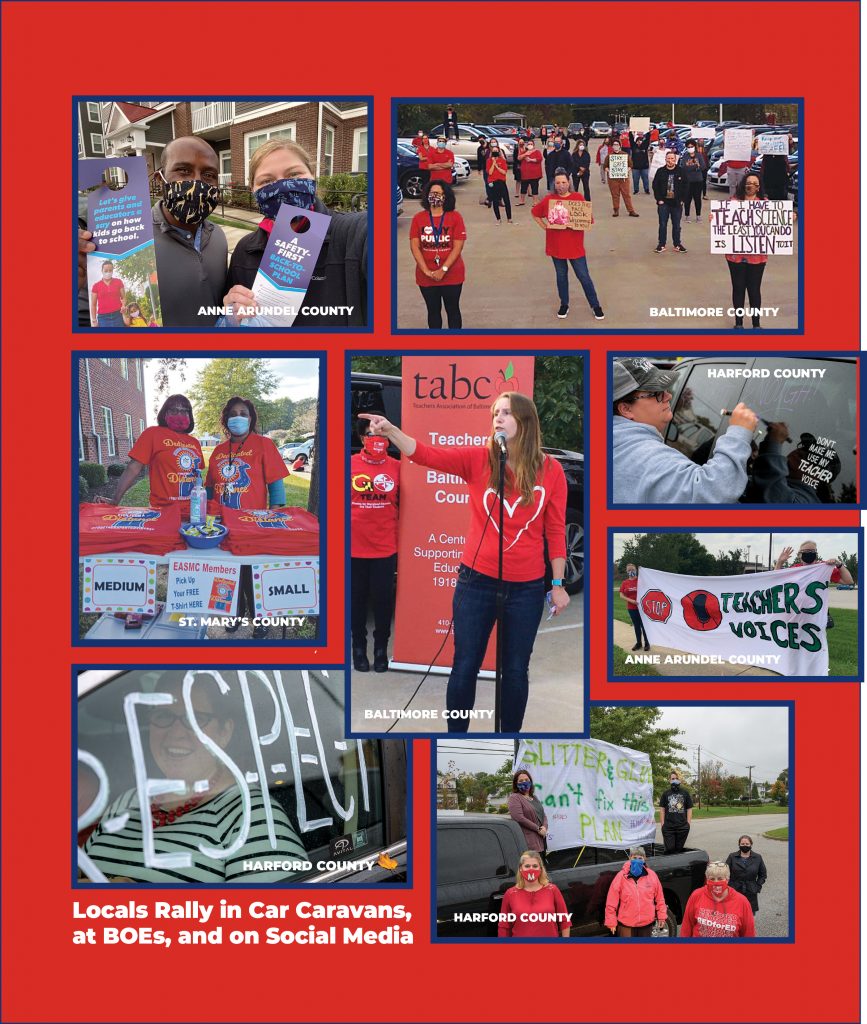 Latest News