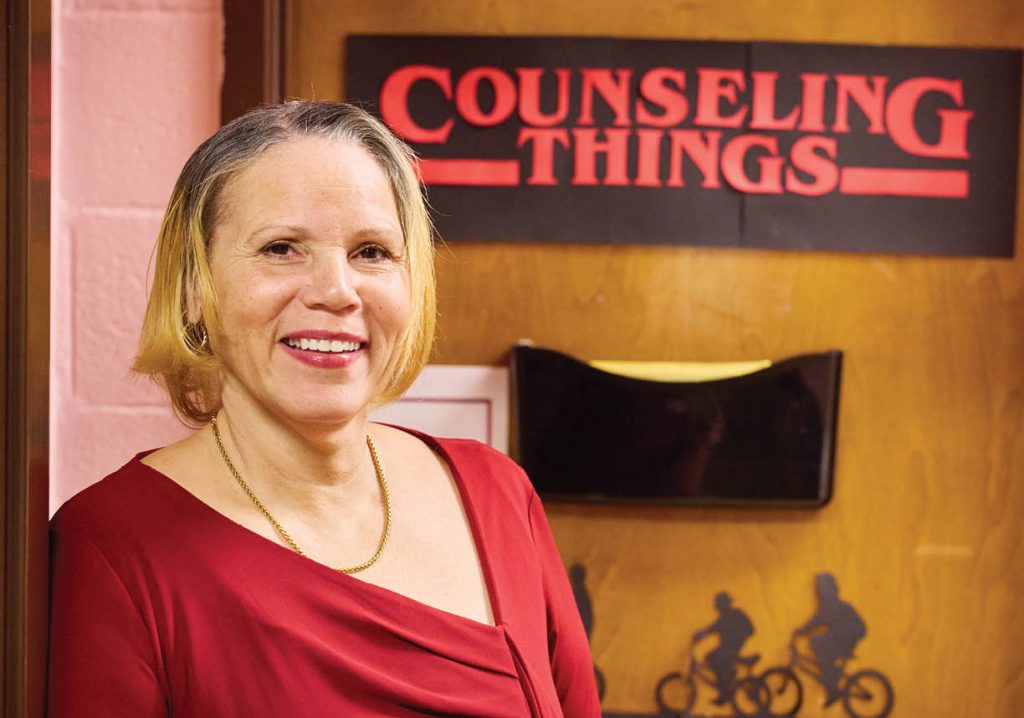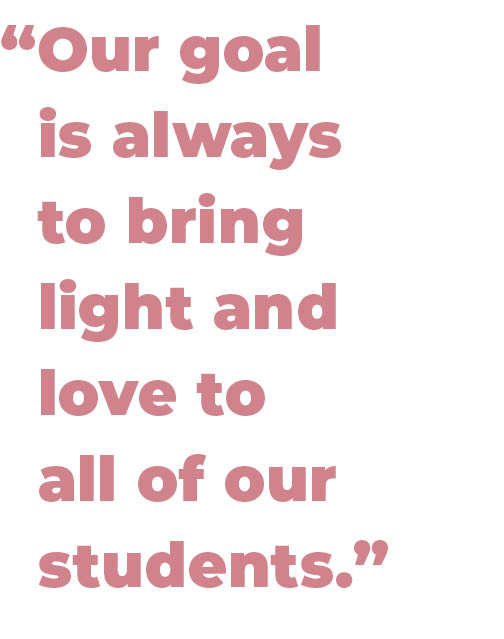 When I started in the school system, I was a paraeducator working with kids with special needs. My son was in elementary school at the time and it was an opportunity for us to be in the same district and on the same schedule, which allowed me to spend more time with him.
After 10 years as a paraeductor, I became a counseling secretary and registrar. People think the job is simply answering the phones, but the position is so much more important. Registrars must register every student who attends the school, which requires lots of paperwork, emails, and phone calls. We also maintain the cumulative folders for every student and manage their electronic and physical files. Every summer, we box, label, and send 400+ eighth grade files to their high schools, and unbox and file 400+ sixth grade folders of incoming students.
I've had the wonderful opportunity to mentor students who have struggled with their grades, personal lives, and school issues. I believe I can make a difference in their lives, and love that I can help. Since the pandemic began, my colleagues and I have contributed in so many ways beyond our job descriptions. We assist with hall movement during transitions, in the main office, and help with the daily flow of our school and the students. Our goal is always to bring light and love to all of our students.
I am a proud, involved, and active member of my union, the Education Support Professionals of Baltimore County (ESPBC). I'm the union building rep in my school and a member of the ESPBC ESP Bill of Rights, Government Relations, and Solidarity committees. I believe that we need to fight for ourselves and our colleagues so we can negotiate better contracts and get what we deserve—a living wage, fairness, and respect. I believe that we can no longer go along just to get along. Our voices need to be heard. Endorsement by all ESPs and our teacher colleagues of the ESP Bill of Rights is the first step.
For me, being fairly compensated is a necessity. As a single mother, I worked multiple jobs to
ensure that my family had everything they needed to succeed. I believe no other staff member should have to go through that. Being compensated fairly will allow us to work one job and focus even more on the success of our students and school.
I know firsthand that the schools could not function without education support professionals. We truly are the backbone, first point of contact, and the glue that holds it all together for the kids and schools. That's why we do what we do.
Latest News