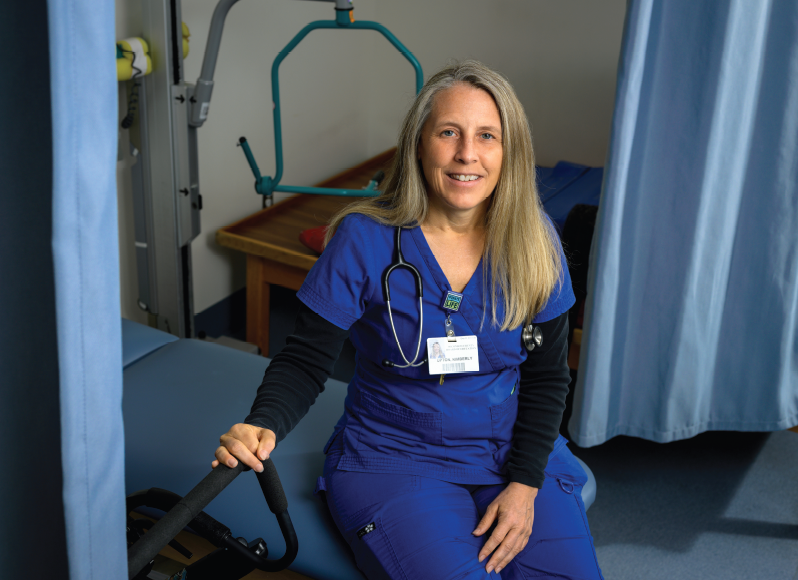 I started school nursing at Bennett Middle School when my daughter was still in elementary school. It was an opportunity to be on the same schedule and spend more time with her. It has since become so much more. Every day is an opportunity to make a difference in the lives of the students, their families, and our staff. Whether it is managing daily medications or treatments, recognizing an illness, making an injury feel better, and even handling emergencies, being a school nurse means being prepared for anything.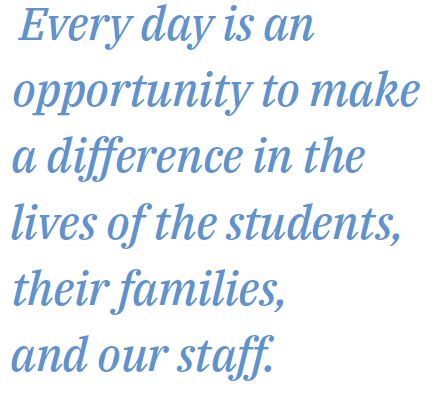 Many people think the school nurse just gives out Band-Aids and ice packs. They often don't realize that there are students who require nursing care every day. Some students need a daily dose of medication. Diabetic students need help calculating insulin doses for meals and snacks and managing high and low blood sugar levels. Some students require management of tube feeding, oral suctioning, tracheostomy suctioning, and care and help with activities of daily living. We screen for vision and hearing and make sure their immunization records are up to date. And we coordinate with local agencies to provide services to our students like flu mist clinics, dental services, and more.
My biggest goal is helping students be successful. Sometimes that means educating students on a healthy lifestyle, healthy eating habits, or care of an injury. It also can be talking with parents to provide a safe plan of care for a student and coordinating with other school nurses to make sure families receive the medical care they need.
The pandemic certainly adds many challenges—isolation, quarantine, testing, and contact tracing. The staff at Bennett Middle have been extremely understanding and supportive of all the new guidelines. I am very fortunate to have my colleague Shayla Tull, a certified nursing assistant, as a partner in our duties. We work well together to provide a safe environment and keep kids healthy.
I joined WCEA very soon after starting in the school system. I enjoy participating as a building rep and serving on the negotiations committee. This gives me an opportunity to focus on things that benefit every education support professional. We're a team working towards improved outcomes for every student. Being a nurse can have its challenges, but the rewards far outweigh those challenges: seeing a smile on a student's face or knowing you have helped someone through a medical emergency. Each day brings new joy to a very special profession.