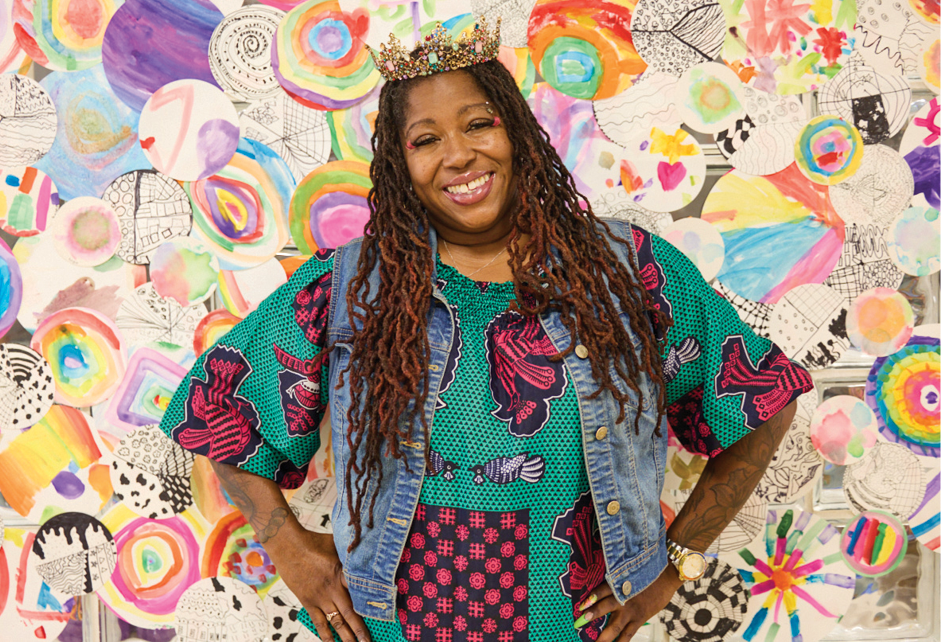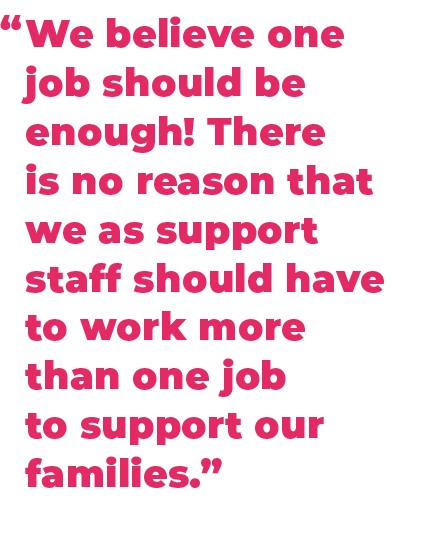 I started my journey in the school system as a substitute teacher. I enjoyed it so much that I knew this was what I wanted to do as my career. I have been at George Washington Carver Elementary for the last eight years and it just feels like my second home. This job is rewarding for me because the children need me—they give me purpose and make me realize how important I am to them, just as they are to me.
Representation matters in this environment, and it shows. In the support staff world, we don't see many people who look like me. I feel like it's important for children to see people that look like them in their school environment and to know that someone can relate to them on a more personal level. That's one of the main reasons this job is made for me.
Every day these kids make me feel like what I do matters. Even when they are struggling to learn something new, the looks on their faces when they get it makes my job so much more rewarding. My students are the reason that I continue to do this job.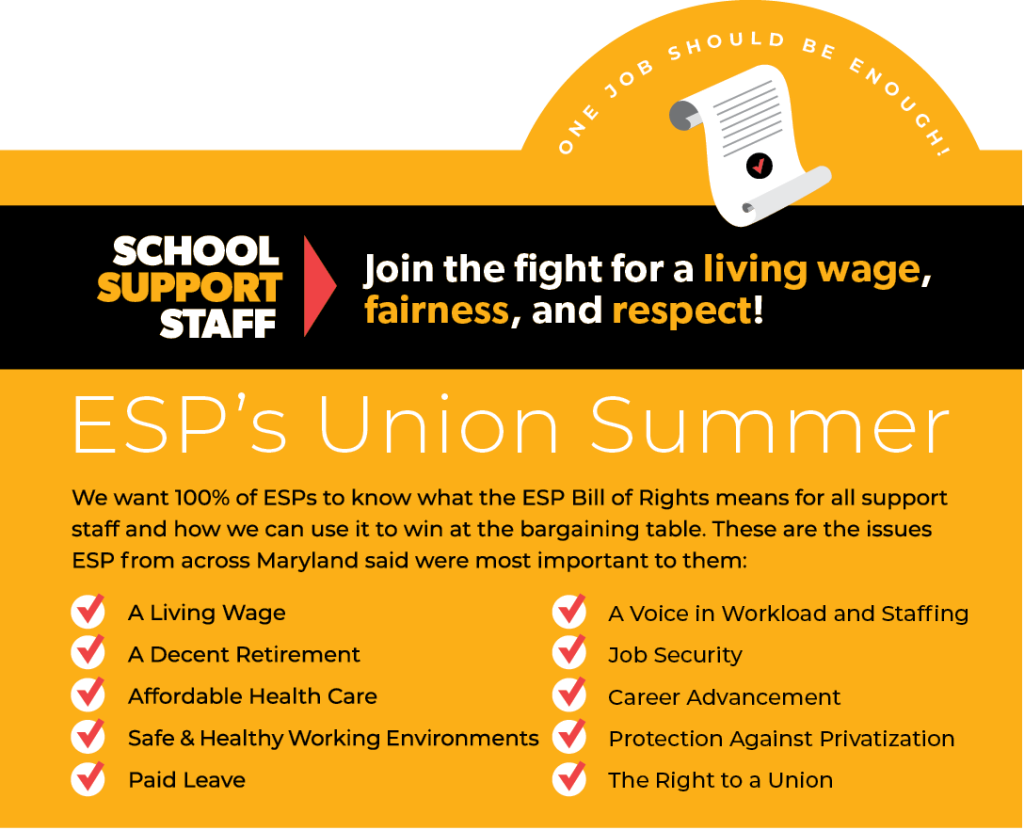 This summer, I had the pleasure of working as an MSEA Summer Organizer for our ESP Bill of Rights campaign. Nine other MSEA members/organizers, all support staff, visited the homes of hundreds of fellow support staff representing many job classifications to gather signatures endorsing the ESP Bill of Rights—a document that lays out 10 of the most important issues we need to organize around to successfully bargain better contracts for every ESP. We should all—support staff AND our certificated colleagues—proudly stand behind this important movement.
Support staff like me, and my colleagues in other job categories, are the backbone of the school system. We believe one job serving our public schools should be enough—there is no reason we should have to work more than one job to support our families.
Our union is trying hard to give us more of the things we deserve. Our bargaining team recently negotiated a 5% raise and extra pay if we substitute in or out of our classroom. There is still more to be done as we work as a merged union to look out for all school employees. This is just the beginning!
Latest News