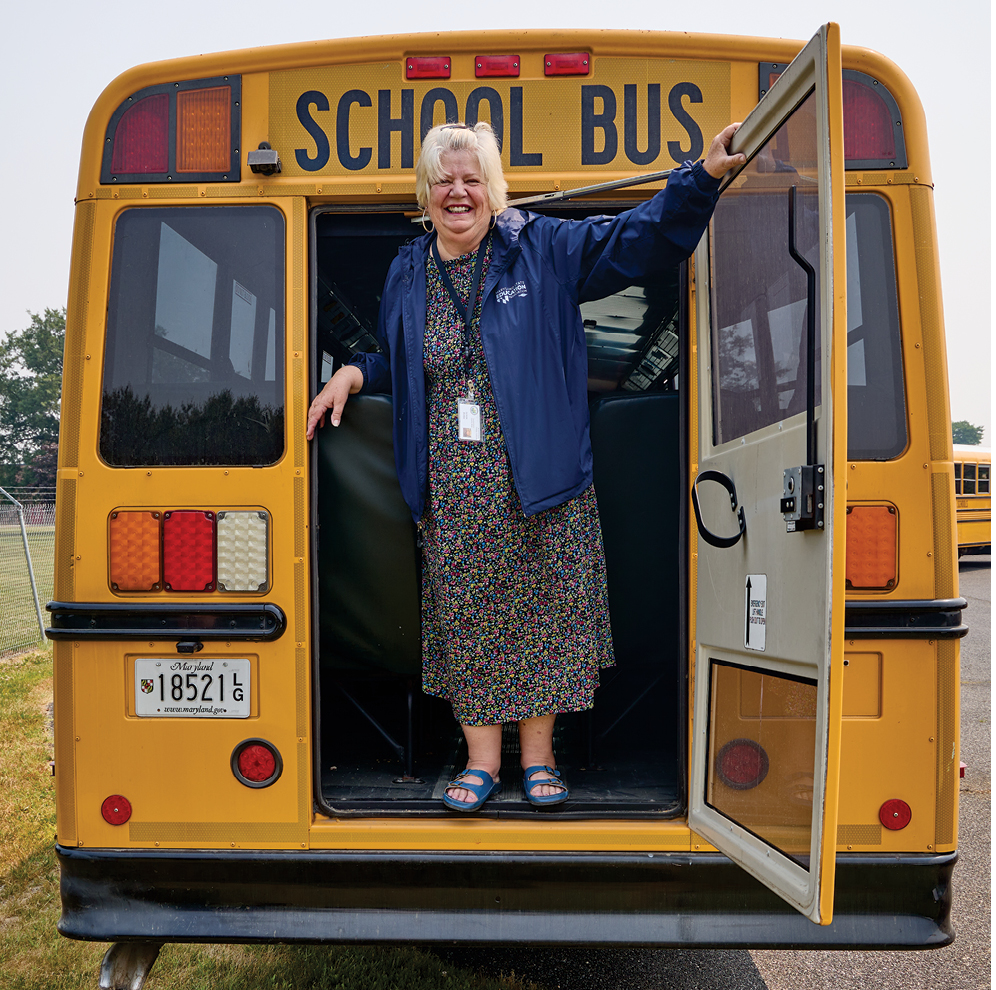 JoAnn Fritz is a bus driver and president of her local support staff union, KCESPA, the Kent County Education and Support Professional Association. She is a 2023 ESP Union Summer Organizer, one of 13 members canvassing across the state using the ESP Bill of Rights to build strength and power and win better contracts in their locals.
I was a union member when I worked for the Pennsylvania Department of Transportation (PennDot). I was one of just five women working with 100 men, and I knew from the start I would need to protect my rights and that it would be the union that would have my back. I hadn't really expected to do the kind of work I did—plowing snow, driving a dump truck, and operating an excavator and doing maintenance on it—but I was a single parent and the health insurance benefits were good for my children and me.
My roots are in Henderson, Maryland, and I knew I wanted to retire back home. When Covid came along and I lost my job with PennDOT, I decided to take my CDL and look for work in Maryland. When I did, Kent County Public Schools was hiring. I purchased a run-down property near Rock Hall and to accept the job, I moved into a camper until I could make the house livable.
I quickly learned that things were not right on the job. The fire extinguisher on my bus didn't work. There was no working drinking fountain in the bus depot. The lunchroom was filthy. There was no hot water in the restrooms to wash your hands. And this was during Covid. I could barely believe it.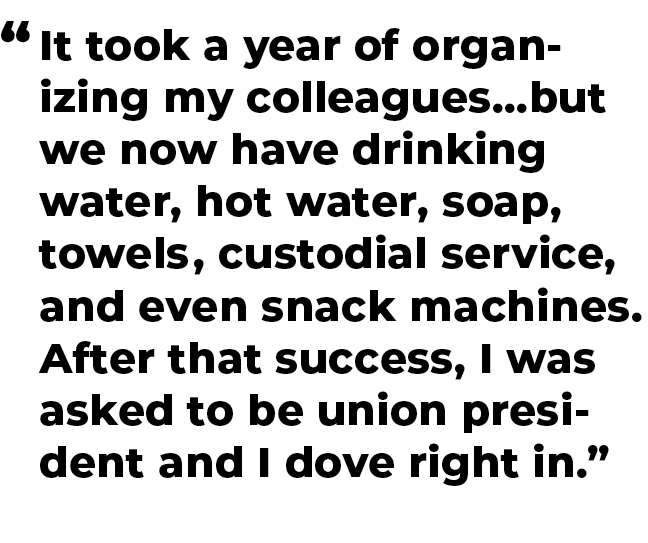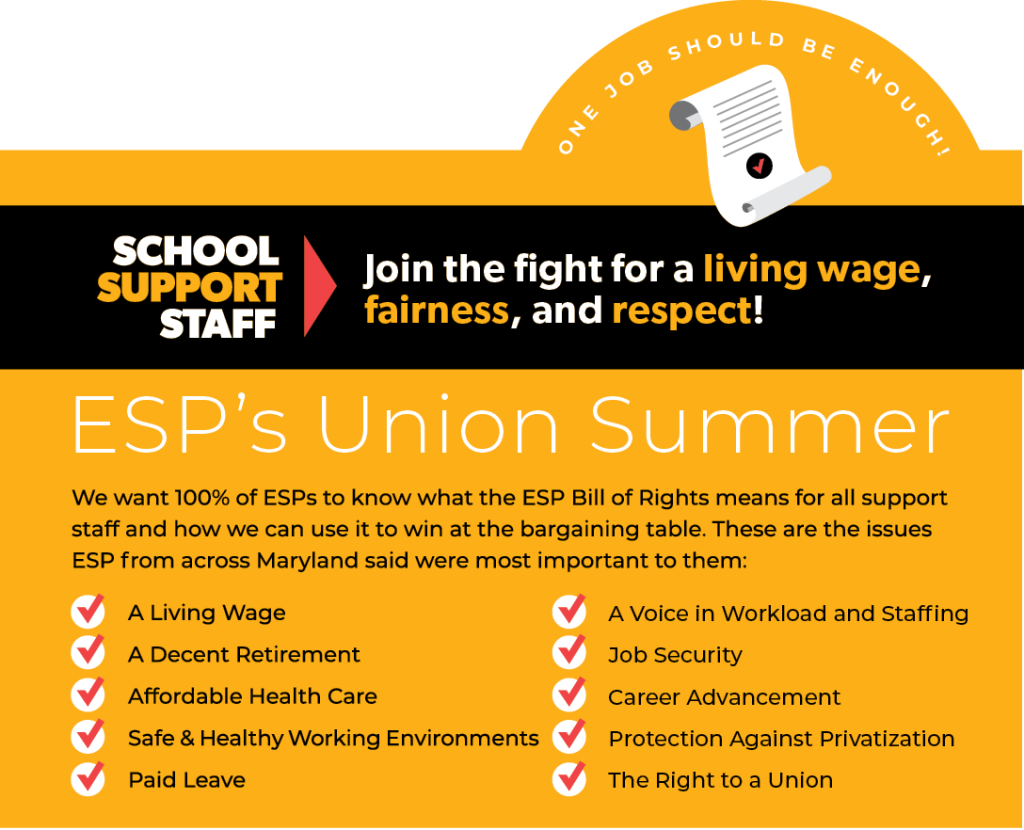 I listened to what my co-workers were telling me. Many said they were promised drinking water in the negotiated agreement, but they had been in the building over a year since settlement. I looked for a union rep but couldn't find one. It took a year of organizing my colleagues and working around the old systems, but we now have drinking water, hot water, soap, towels, custodial service, and even snack machines. After that success, I was asked to be union president and I dove right in.
When we held our first meeting, you could hear crickets singing. At the next meeting, we had door prizes and more people came. Now, I hand-deliver flyers with union news and treats to our worksites to remind them that we appreciate our members, and we are there for them. Our local ESP Bill of Rights campaign defines for our members what we deserve and how we can get it—we're grateful to MSEA's hard work and Governor Moore for funding our promised stipend!
I'm still learning about my job leading Kent County's support staff union, but I'm proud of our work so far growing our membership and doing what's right for them.
Latest News