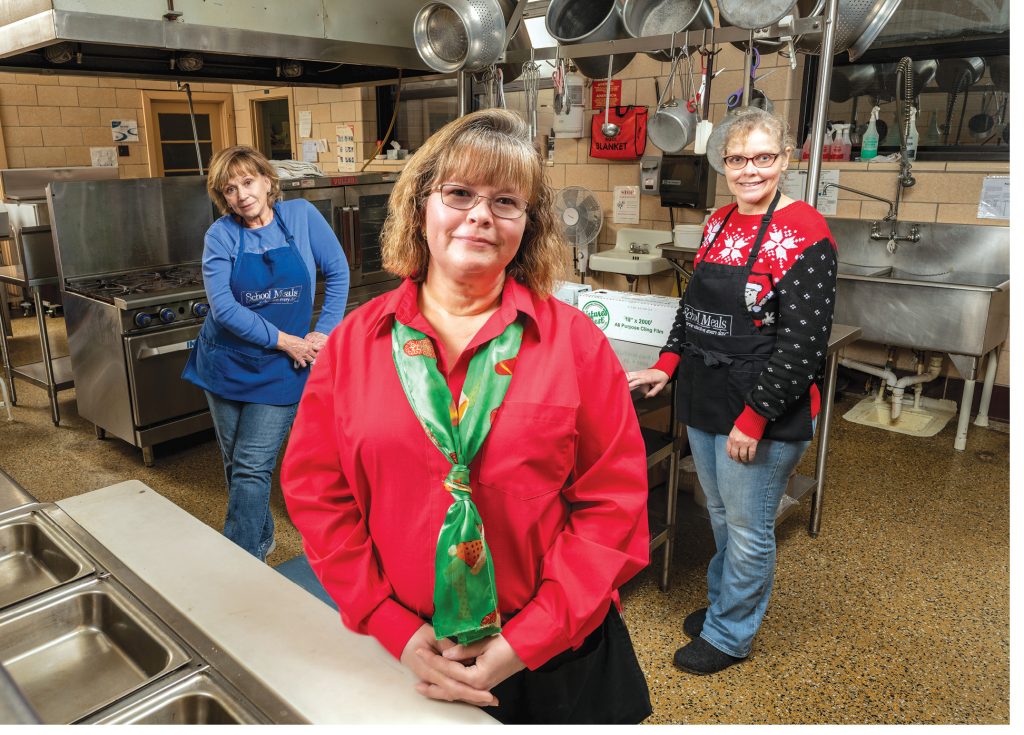 "They say it takes a village to raise a child. That's exactly what we do here in Kent County, Maryland."
My ultimate joy is helping those around me.
I started at Kent County Middle School when my daughter started school. That was 15 years ago. I had no idea I would love my job so much…nor did I ever expect to be head chef! I am excited and motivated every morning for the day ahead.
Our students are our #1 priority and we in food service are lucky because every student loves their lunch time! My goal is to put a smile on every child's face and when I see those smiles coming through the lunch line, I know what we've prepared is helping to make them happy and healthy. No matter what day it is, there is always one student who may need a smiling face more than the others and I am always aware that mine might be the one that helps turn their day around.
The pandemic opened our eyes. You don't realize how many families truly need the school lunches we prepare and the daily servings of fresh fruits and vegetables. Our program provides free breakfast and lunch to all the students in the county. To do so now, our school busses and food service staff deliver meals to 14 distribution sites. And because I usually work with middle school students, getting into the community to see students of all ages is very special. Even masked, I think they know we are thrilled to see them.
I couldn't do any of this without help of our amazing kitchen staff Faith Heinefield, Sylvia Voshell, and Nancy Wessel. I am very grateful to be surrounded by an awesome administration, educators, and custodial staff. I believe all of our jobs are equally important. I may not have a teaching degree, but I absolutely can be a role model for these students.
We all work together to make sure the needs of our students are met every day. They say it takes a village to raise a child, and that's exactly what we do here in Kent County.
Latest News