MSEA members are connecting with students, colleagues, and their communities on some of the most important social issues facing our school communities. With the help of $500 grants from MSEA, the four programs on this page show the depth and reach of member-led efforts to advocate for, engage, educate, and support students in areas of human and civil rights. Educator-created initiatives like these, coupled with the extra resources of the Blueprint for Maryland's Future and the American Rescue Plan in areas of student mental health and wellness, mean that as recovery evolves, systems will be in place.
Reading for Change
"Our student body speaks over 30 different languages and with this ever-changing demographic growth in our community comes the need to have more conversation and opportunity to represent and celebrate who we are in Glen Burnie," says Bryan Burns, the diversity liaison at Glen Burnie High School (GBHS) in Anne Arundel County.
This spring, the MSEA grant is supporting a new book club that joins the school's Student Equity and Students Organizing Against Racism clubs as safe places for those necessary student and staff conversations about race and identity. Burns and his colleagues are starting with The Beautiful Struggle by Ta- Nehisi Coates and a conversation about coming of age and the challenges of racism through the lens of disproportionality in local data and students' own experiences.
The community surrounding GBHS has some of the highest reported levels of hate crimes in the county. "But," says Burns, "our students inspire us to find more opportunities to promote change."
Also in Anne Arundel County, Monarch Academy Public Charter School (K-8) educator Robert Noble is working with the Student Alliance, a group of grade 5–8 students working to create a safer environment for all people, regardless of sexual orientation or gender identity.
Noble says several projects grew from a 2018 survey of 5th–8th graders conducted by the Student Alliance, including the GLSEN No-Name Calling Week and National Day of Silence. What was missing, the students realized, was a component for their K–4 schoolmates. "The alliance chose a student-led reading and activity event, including messages of acceptance, self-pride, and individuality to empower young students. We'll pick from the National Library Association's Rainbow Book Lists.
"Developmentally appropriate books that include the struggles and rights of the LGBTQ+ community are almost non-existent in schools," said Noble. "Bringing these themes into K–4 classrooms help our younger students understand and value all people."
An Anti-Racist Cohort
"We are in community with young people of color everyday who share with us their desire to have a sense of belonging, experience the reality of inclusion, and to feel earnestly valued and heard. We bear witness to them daily," said Ashley Riley, a special educator at Lake Elkhorn Middle School in Howard County, who applied for the MSEA grant with colleague Tahesha Todd, the school's Black student achievement program liaison.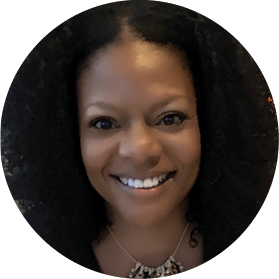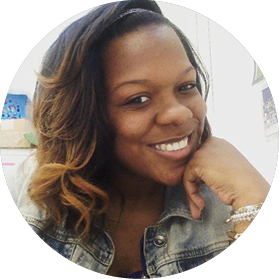 Riley and Todd are the driving forces behind a grant-sponsored cohort of educators at Lake Elkhorn which will study anti-racism education, collect school-based data, and host social justice-focused events in partnership with the Howard County Education Association.
"In order for our anti-racist work to be effective and authentic, we know that it must be a part of who we are, what we do, and what we believe," Todd said. "It must be a part of our beings as educators and as humans. Our goal is to help all staff become grounded in anti-racist pedagogy and curriculum and to better create an inclusive educational environment."
Thoughtful, Creative, Personal
"There is a real need to engage educators on the nuances of diversity in all its beautiful forms," said Meddo Swaby, an English teacher at Fairlead Academy l in St. Mary's County.
Swaby is also chair of the Diversity & Human Rights Committee of the Education Association of St. Mary's County (EASMC). The grant she received sponsored an art jamboree as a fresh way to thoughtfully and creatively express and learn about diversity through visual arts.
The intent of the jamboree and a complementing diversity/human rights resource station is to encourage EASMC members to explore their feelings. "The team at EASMC is counting on the ripple effect of this introspection to change the tenor on how we interact with one another."
Latest News