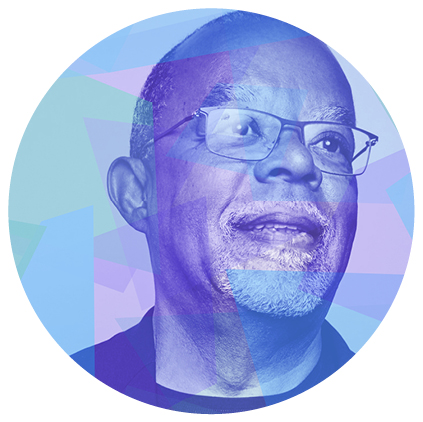 MSEA welcomed guests to the 37th Dr. Martin Luther King, Jr. Celebration on January 15 via Zoom with keynote speaker Dr. Henry Louis Gates, member recognitions, and a celebration of student performance and visual art. The theme was: Knowing Our Roots: The Importance of Embracing Our History and Teaching It Truthfully.
Dr. Gates is the Emmy and Peabody Award-winning filmmaker, literary scholar, journalist, cultural critic, and institution builder whose most recent books are Stony the Road: Reconstruction, White Supremacy, and the Rise of Jim Crow and The Black Church: This Is Our Story, This Is Our Song. He has also produced and hosted more than 20 documentary films, most recently The Black Church on PBS and Black Art: In the Absence of Light for HBO. Finding Your Roots, his groundbreaking genealogy and genetics series, is now in its eighth season on PBS. Dr. Gates is a member of the first class awarded "genius grants" by the MacArthur Foundation in 1981, and in 1998 he became the first Black scholar to be awarded the National Humanities Medal.
Honored in MSEA's annual member recognition awards were 2022 MSEA Dorothy Lloyd Women's Rights Award recipient Shirley Holly, Education Support Professionals of Baltimore County, and 2022 Minority Recognition Award in Leadership recipient Mavis Ellis, Montgomery County Education Association, former MSEA director, and past chair of the Howard County Board of Education.
Student celebrations included a reading of excerpts from Dr. King's writings in Chinese followed by the English translation by 5th grade students of the Allegany County Chinese Partial-Immersion Program at West Side Elementary School and a dance performance exploring the emotional and physical limitations imposed by the pandemic from students of the Center for Visual and Performing Arts at Suitland High School in Prince George's County. Student art award winners were also recognized in the annual Reginal F. Lewis Museum High School Juried Art Show whose works were inspired by the museum's upcoming exhibition, Men of Change: Power. Triumph. Truth.
Latest News