TOGETHER: MEETING THE MOMENT FOR EDUCATORS, SCHOOLS, AND STUDENTS
I am humbled and excited to serve as MSEA's next executive director. I begin this job with great appre­ciation to my predecessor, David Helfman. Thank you, David, for the suc­cessful transition and MSEA's strong fiscal and organizational position that is your legacy.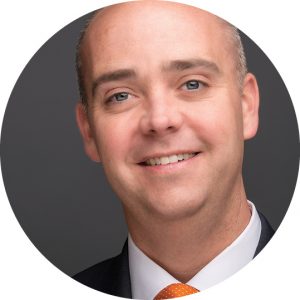 The issues and challenges of our association are not new to me. I am fortunate to bring 10 years of experience working with our members, staff, and locals from my service as MSEA's legislative and political director, connecting our policy work to our political power. Before coming to MSEA, I worked at the National Education Association, and before joining the union movement, I was a PTA dad at my kids' elementary school—learning the value of parents and educators working together first-hand.
But this moment brings new challenges—some of which have never been seen before. We must rely on the power of our union to turn these challenges into opportunities to finally address issues that have plagued our members, schools, and students for too long.
Throughout my union career, I have constantly seen how we are stronger together. It is that unity of work and purpose that will allow us to lead discussions in safely reopening school buildings, protecting and enhancing school funding, and fun­damentally addressing the racial and social justice issues that impact us all.
Our work is hard—whether in our roles as union activists or educators. You are managing to deliver for students in impossible circumstances. And even when the answers are unknown and the problems are difficult, we will continue to rely on the power of our collective ideas, collective voice, and collective action. That is how we stay together and win together. That is how we are stronger together.
As executive director and leader of the MSEA staff team, I have never been more committed to—and confident in—the power of our union and our ability to rise to meet the moment of these extraordinary times. Thank you for being in the fight. I'm honored to be in it with you.