Join us on April 30 for the 2022 IPD Conference. This year's theme is Caring for Ourselves While Caring for Others. When you reflect on what you have learned as an educator in 2021, how do you reimagine professional learning? Come inspire and empower fellow educators at MSEA's IPD Conference.
The conference is free for active MSEA members and will be held virtually. Registration will open closer to this event. Revisit this page to learn more.
Call for Proposals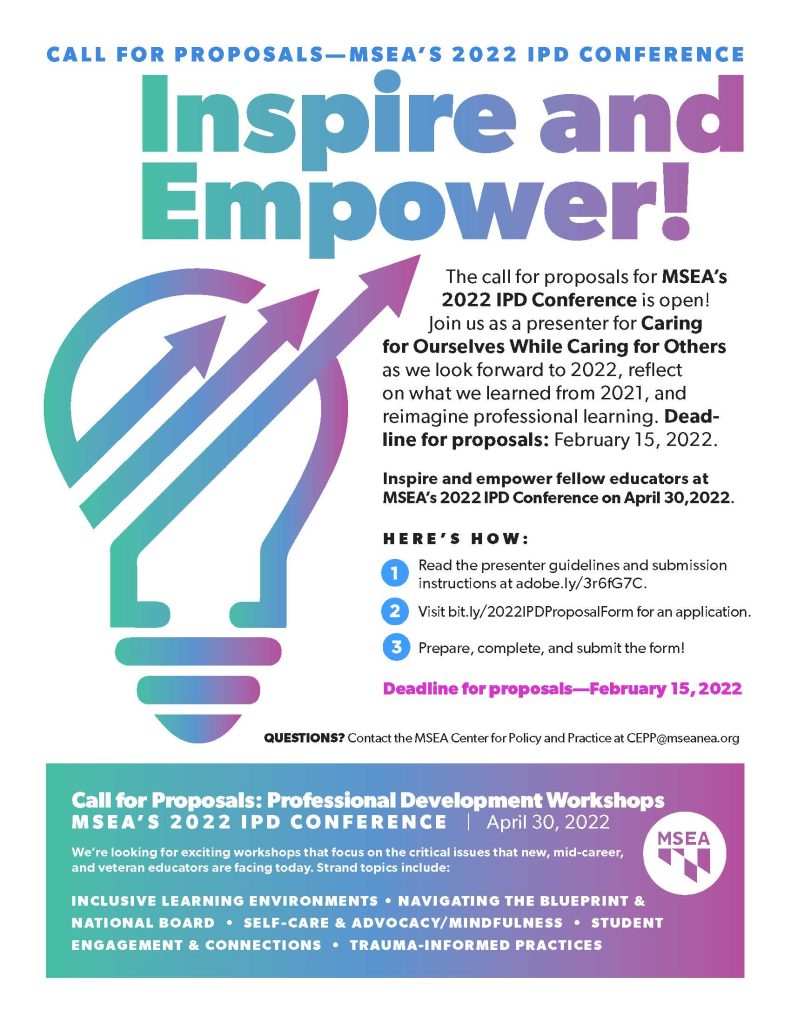 Visit our proposal portal for consideration as a 2022 IPD Conference presenter. The deadline to submit proposals is Tuesday, February 15, 2022.
Click on the image to view the Call for Proposals flyer. Please share this flyer with your colleagues who have expertise in the stands covered this year.
Steps to Submission:
Submit a request for proposal application.
Questions? Contact Rebeca Fortiz at [email protected].