And other legislative updates in this week's Up the Street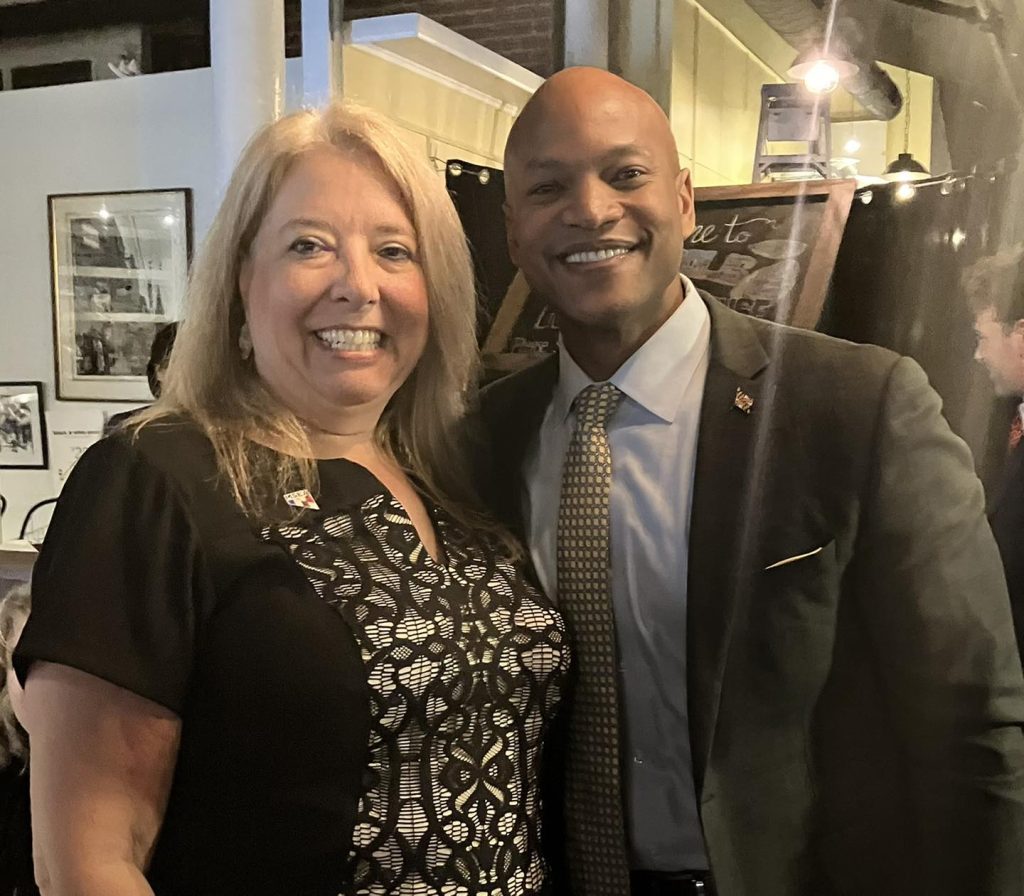 THIS WEEK IN ANNAPOLIS
Historic Session Opens with Plans to Address Educator, Student, Worker Needs
Welcoming a uniquely diverse and qualified team of top state leaders, the Maryland General Assembly opened its 445th session at noon on Wednesday, under conditions no longer dictated by a pandemic. However, some positive pandemic-inspired conditions will continue. Full committee work and hearings will occur in a hybrid fashion. Those meetings will be in-person, streamed live online, and public speakers may present testimony in person or virtually, with advance registration. Witness sign–up will be open on the Maryland General Assembly website one to two business days before the bill hearing, between 8 a.m. and 3 p.m., excluding weekends. Witnesses will sign up on Thursdays for Monday hearings and on Fridays for Tuesday hearings. Subcommittees, which are not subject to the Open Meetings Act, will mostly meet virtually and some of those meetings will be livestreamed.
Attending the session's first day were the recently or soon to be inaugurated historic state leaders: Governor-elect Wes Moore, the first Black governor in Maryland; Lt.-Governor-elect Aruna Miller, Maryland's first Indian-American lieutenant governor; Anthony Brown, Maryland's first Black attorney general; and Comptroller-Elect Brooke Lierman, the first woman elected to the office in Maryland. The session's first day included the uncontested reelection to leadership posts for Senate President Bill Ferguson (D-Baltimore City) and House Speaker Adrienne Jones (D-Baltimore County). Newly appointed chair of the Finance Committee and outgoing President Pro Tem Melony Griffith (D-Prince George's) nominated Senator Malcolm Augustine (D-Prince George's) to be president pro tem, and he was elected to the position.
Both chambers began the legislative day by assigning to committees hundreds of bills that had been filed before Wednesday. In the Senate,130 bills had been pre-filed while another 123 were awaiting the House, according to the General Assembly's website.
Moore Plans Budget to Address Educator Shortages, Meet Student and Family Needs
Moore, Miller, his Chief Legislative Officer and educator Eric Luedtke, incoming Secretary of State Susan Lee, and other administration members attended a legislative reception sponsored by MSEA on Wednesday, where Moore noted that many on his team come from education backgrounds. He committed to addressing the educator shortages, supporting the Blueprint for Maryland's Future, and giving educators the resources they need.
"It's going to be a historic session for our educators," he said. "It is our time to move fast on behalf of our children and our families … and we are going to have your backs throughout this entire process."
Within two days of his January 18 inauguration as governor, Moore will have to present a budget for fiscal year 2024. At the session's opening Moore said he will review the thousands of vacant state jobs, and examine employees' wages, to fill critical state government jobs that Governor Hogan eliminated or just did not fill.
Administration's Historic Appointments Continue
Among lawmakers' priorities will be to consider appointments Moore is making to his administration and to fill vacancies that his appointments may create in legislative leadership. Among his most recent appointments are the nomination of Senate Majority Whip Susan Lee (D-Montgomery) for secretary of state, and Portia Wu for labor secretary. Lee was reelected to her third term in the Senate in November, after beginning her legislative career when she was appointed to the House in 2002. She would be Maryland's first Asian-American secretary of state. Wu was most recently the managing director of U.S. public policy at Microsoft and served as assistant secretary of the Employment and Training Administration at the U.S. Department of Labor.
Legislative Leadership's Priorities Address Equity, Jobs, Healthcare
President Ferguson and Speaker Jones have legislative priorities addressing the state's pressing issues through a racial-social justice lens, including improving access to behavioral healthcare, giving structure to the $25 million apprenticeship program passed by the legislature last year, establishing an equitable recreational cannabis industry, protecting abortion access, and reforming transportation policy to account for decreasing gasoline consumption. In advance of a formal announcement, Ferguson said on WBAL radio on Tuesday that he intends to open a grant competition for schools that want to develop year-round programs for tutoring, particularly to address the pandemic's effect on learning. He said a formal announcement would be coming.
MSEA Pushes Legislation to Address Educator Shortages, Contributing Factors
MSEA's legislative priorities, recently featured in print in The Daily Record and broadcast media on WJLA, focus on addressing the educator shortage; implementing full bonuses for education support professionals that were passed last session; strengthening the Blueprint for Maryland's Future; improving educator voice and worker rights, including giving educators a voice in class sizes; supporting honest, accurate, and inclusive education policies; and supporting guardrails for virtual learning.
Additionally, it is time to end Hogan's siphoning of public money to private schools—which has amounted to as much as $10 million in his budgets—for the Broadening Options and Opportunities for Students Today (BOOST) vouchers program. The program began with a false premise and unsupported claims that the voucher program would benefit both students in poverty and public schools. Research finds that not only do the already underfunded public schools suffer, but students using vouchers also demonstrated a decline in academic performance.
NEWS AND NOTES
December Casinos, Sports Betting Revenues Contribute $51 Million to Education
Education funding received $51.1 million from casino and sports betting receipts in December. Of the $69.7 million total casino revenue to the state, $50.7 million goes to the Education Trust Fund. All of the $440,000 December revenue from mobile and retail sports betting goes to the Blueprint for Maryland's Future Fund.
Lawmakers Get Leeway for Parents Locked out of Maryland 529 College Savings
In the wake of systemic problems with the college savings plans on which families rely to make tuition payments, Maryland colleges agreed to delay tuition payments for families who have been unable to access their state-run 529 college saving plans. Senator Sarah Elfreth (D-Anne Arundel) is one of a group of 26 lawmakers who sent a letter to the University system of Maryland, the Maryland Independent College and University Association, and the Maryland Association of Community Colleges to request leeway for the families.
New Loan Regulations Would Reduce Burden on Low-Wage Borrowers
The U.S. Department of Education announced Thursday that it is proposing a new loan payment plan that will ease repayment burdens on low- and middle-income earners. The regulations would amend the Revised Pay As You Earn (REPAYE) plan to require no monthly payment from individual borrowers who earn less than approximately $30,600.