When MSEA President Cheryl Bost, along with the leaders of the Baltimore Teach­ers Union and the Maryland PTA, called for schools to open remotely this fall, she was aware that this was not a perfect solution, but that it was the safest one. The response from our members was over­whelming support.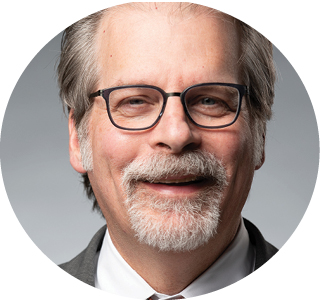 For many years I've discussed the importance of lis­tening to our members. In responses to our 2020 member surveys you've told us you strongly support our union. Our membership—exceeding 75,000 for the first time—under­stands the role their strong voice plays in strengthening the profession and public schools. Strong contracts? Check! Passage of the Blueprint for Maryland's Future? Check! Add a teacher seat to the State Board of Education and then elect one from our own ranks? Check! Fight for a voice at the table where decisions are made about educating stu­dents during a pandemic? Check!
Since 2005, I've had the pleasure to lead a union that has been riding a success loop: increased member engagement has led to contractual and legislative policy victories, which have led to increased satisfaction and membership growth, which have raised the desire for further member engagement.
Organizationally, however, beginning the school year virtually challenges that success loop. How do we recruit thousands of newly hired educators when they don't participate in new employee orientation programs held in person or spend time in school buildings meeting their new colleagues?
That's where each of you comes in. If you value the asso­ciation's strength and our ability to fight for the support and safety you deserve, reach out to the newly hired colleagues in your grade, department, or position. Imagine starting your career during a pandemic! Support them and let them know how your local and MSEA are vital for their success. Make sure they join.
This is my final month at MSEA. As I turn the staff and program leadership over to the next executive director, I encourage you to honor me by increasing your organizing activity. Growth is the key to our continued success.