And other legislative updates in this week's Up the Street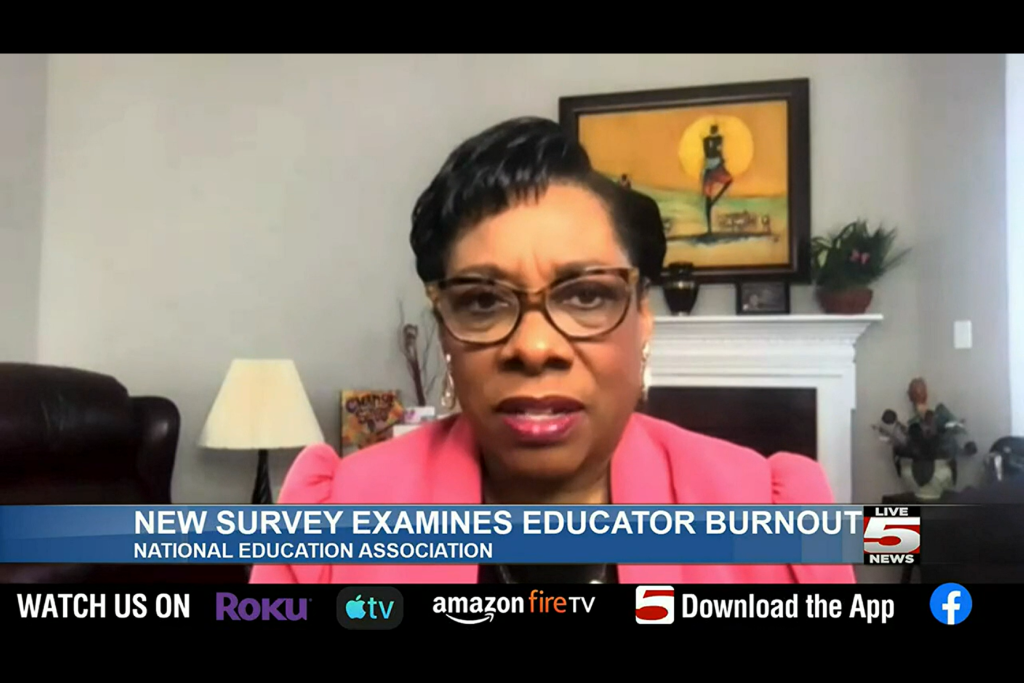 THIS WEEK IN ANNAPOLIS
Hogan's State of the State Conceals His History, Plan to Cut Resources from Students Most in Need
During his State of the State address on Wednesday, Gov.Hogan continued a tradition of disingenuity, as he touted inflated personal accomplishments related to funding education, public safety, and administering a state budget surplus—which would not exist without billions of dollars of federal coronavirus relief funds or actions by the General Assembly. He made no mention of the annual K-12 education underfunding he has attempted, including the $140 million he kept back this year from schools in his proposed final state budget.
The Democratic response to the speech from Senator Will Smith (D-Montgomery), chairman of the Judicial Proceedings Committee, enumerated the ways the state is on strong footing despite, not because of, Hogan's policies. Smith argued that Democratic legislative action that Hogan either fought or vetoed has leveled the playing field for students, as in the Blueprint for Maryland's Future; expanded or protected voting rights; and supported educators, the unemployed, and low-wage and front-line workers during the pandemic.
Meanwhile, in the last fiscal budget that Hogan will draft for Maryland, he would hold back $99 million from Baltimore City and $26.5 million from Prince George's County that the Blueprint intended the districts to receive to defray the increased costs of programs that begin in FY23. Click here to email your legislators and urge them to restore these expected and needed funds for our schools.
Democratic Leadership Presents Comprehensive Public Safety Plan Focused on Behavioral Health Supports
On Thursday, Democratic legislators reinforced Smith's State of the State response by announcing a comprehensive public safety plan that recognizes the role that mental and behavioral health supports have in reducing crime. The Democrats' plan involves legislation, budget adjustments, support for state and local law enforcement agencies, and a fast-tracking of $25 million for behavioral health services in K-12 schools.
NEWS AND NOTES
AIB Faces Need to Extend Deadlines as Hogan Veto Repercussions Slow Progress
The repercussions of Hogan's 2020 Blueprint veto continue as the Blueprint Accountability and Implementation Board (AIB) has neither the funds nor time needed to meet the first set of 2023 deadlines. Hogan included just $693,000 of the scheduled $4.8 million AIB funding in FY22. Last month, the AIB hired Executive Director Rachel Hise, who said she is confident that by July the AIB will be fully funded, thanks to legislators who directed the first $4.8 million of new sports gambling revenue to go to the Blueprint this year. Still the AIB will need to extend the February 15 deadline to deliver a comprehensive implementation plan for the Blueprint's more than a decade-long implementation of programs.
Among other Blueprint deadlines that may need to move in the next six months:
February 15: Start of window for the Maryland State Department of Education (MSDE) to develop criteria for local implementation plans
April 1: Deadline for MSDE to develop criteria for local implementation plans
April 1: Start of window for locals to develop and submit implementation plans to MSDE for review and AIB for approval
June 15: Deadline for locals to develop and submit implementation plans to MSDE for review and AIB for approval
Two Bills Aim to Broaden Access to School Construction Funds for Less Expensive Projects
Crossfiled Senate Bill 40 and HB 68 introduced by Senator Katie Fry Hester (D-Carroll and Howard), Budget and Tax Committee Chair Senator Guy Guzzone (D-Howard), and Delegate Courtney Watson (D-Howard) would enable more school construction projects to be funded by the 2021 Built to Learn Act. Built to Learn excluded projects that cost less than $4 million, but versions of SB 40/HB 68 now being considered would make systemic repairs and construction projects of $100,000 or more eligible to receive Built to Learn funding.
NEA Finds Educators Burned Out, Ready to Leave as Staffing Shortages Loom
A nationwide survey by the National Education Association (NEA) found that educators around the country report high stress, crowded classrooms, and heavy workloads just as Maryland educators have been experiencing. Among the stark findings is that 90% say feeling burned out is a serious problem (67% very serious), and 91% say that pandemic-related stress is a serious problem for educators. NEA members strongly supported a number of measures to address educator burnout:
96% support, 81% strongly support, raising educator salaries
94% support providing additional mental health support for students
93% support hiring more teachers
92% support hiring more support staff
90% support less paperwork
More than half (55%) of NEA members expect to leave the profession sooner than planned because of the pandemic, up from 37% in August. The inclination to prematurely depart is higher among Black (62%) and Hispanic/Latino (59%) members, who are already underrepresented in the education profession. Three-fourths (74%) of NEA members said they have had to fill in for colleagues or take other duties due to staff shortages; 80% report that unfilled job openings have led to more work obligations for the educators who remain.
U.S. Department of Education Asked to Give Schools More Time to Use Coronavirus Relief Funds
A group of schools and supporters have requested an extension on the deadline to use funds for capital projects, like HVAC renovation, from the American Rescue Plan, or Elementary and Secondary School Emergency Relief (ESSER) III. The final of three federal relief fund installments had to be obligated by September 2024, but supply chain issues and other delays have made it difficult to keep projects on track. Whether an extension is possible without congressional approval has to be established.
CAMPAIGN 2022
Perez Picks Former Baltimore Councilwoman as Running Mate
In the Democratic gubernatorial field, Tom Perez has selected Shannon Sneed for his running mate. Sneed was on the Baltimore City Council from 2016-2020 and then lost in the council president primary to current City Council President Nick Mosby. For the past year she has led Baltimore outreach efforts as regional director for U.S. Sen. Chris Van Hollen (D-MD).
New Name in GOP Gubernatorial Primary Discussion; Poll Finds Cox Benefits from Trump Endorsement
Former independent mayoral candidate and Baltimore business executive Robert Wallace is polling to explore his chances if he were to enter the Republican primary for governor. He would be the first person of color in the GOP field. The other Republicans in the race are Hogan's former State Commerce Secretary Kelly Schulz, Trump-endorsed Delegate Dan Cox (R-Frederick), and anti-tax activist Robin Ficker. A recent poll of Maryland Republicans found that Trump's endorsement increases support for Cox, whereas Hogan's endorsement only provides a modest bump to Schulz's numbers. Schulz, however, has handily surpassed the other candidates in fundraising. According to the latest campaign finance reports, Schulz has benefited from donations from Hogan allies, helping her to raise $1.5 million, with $1.05 million cash on hand; Ficker has more than $900,000 of mostly his own money; and Cox raised $390,000 and has $270,000 on hand.