"Now is Our Time! Elevating ESPs through Collective Action" is the theme of this year's ESP Professional Development Day. This event will focus on MSEA's ESP Bill of Rights and the fight for a living wage, fairness, and respect for all support staff. Organized for and by ESP members from across the state.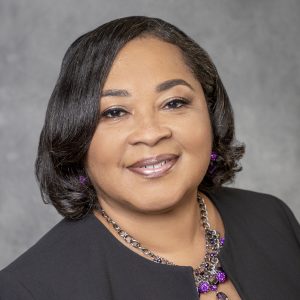 The keynote speaker will be Debra Ward-Mitchell, NEA's 2022 NEA Education Support Professional of the Year, and a proud paraeducator, union advocate, and organizer from Homewood, Illinois.
Mitchell is a state leader serving as vice-chair of the Illinois Education Association's (IEA) ESP Council and co-chair of the Organizing and Leadership Development Committee of IEA's RESPECT Campaign. She has devoted her career to ensuring that students are cared for and that ESPs are seen and valued as the professionals they are.
Mitchell has more than 39 years of experience in education. For the first 20 years of her career, she worked with students with behavioral disorders. She is currently the assistant director at the Infant Care Center at Thornton High School in District 205, where she strives to keep young parents in school and provide them with the support they need to be successful parents.
Agenda
The conference offers eight different workshops for members. They are:
Session l
How to Advance in Your Career
ESP Power and RESPect—A Snapshot
ESP and the Praxis Test
How to Get the Most out of NEA Member Benefits
Session ll
Legal Rights for ESP
What Every ESP Building Rep Should Know
The MSEA ESP Bill of Rights and Bargaining in Your Local
Trauma, Social Emotional Learning (SEL), and Verbal De-escalation for ESP
Registration deadline: Tuesday, May 2