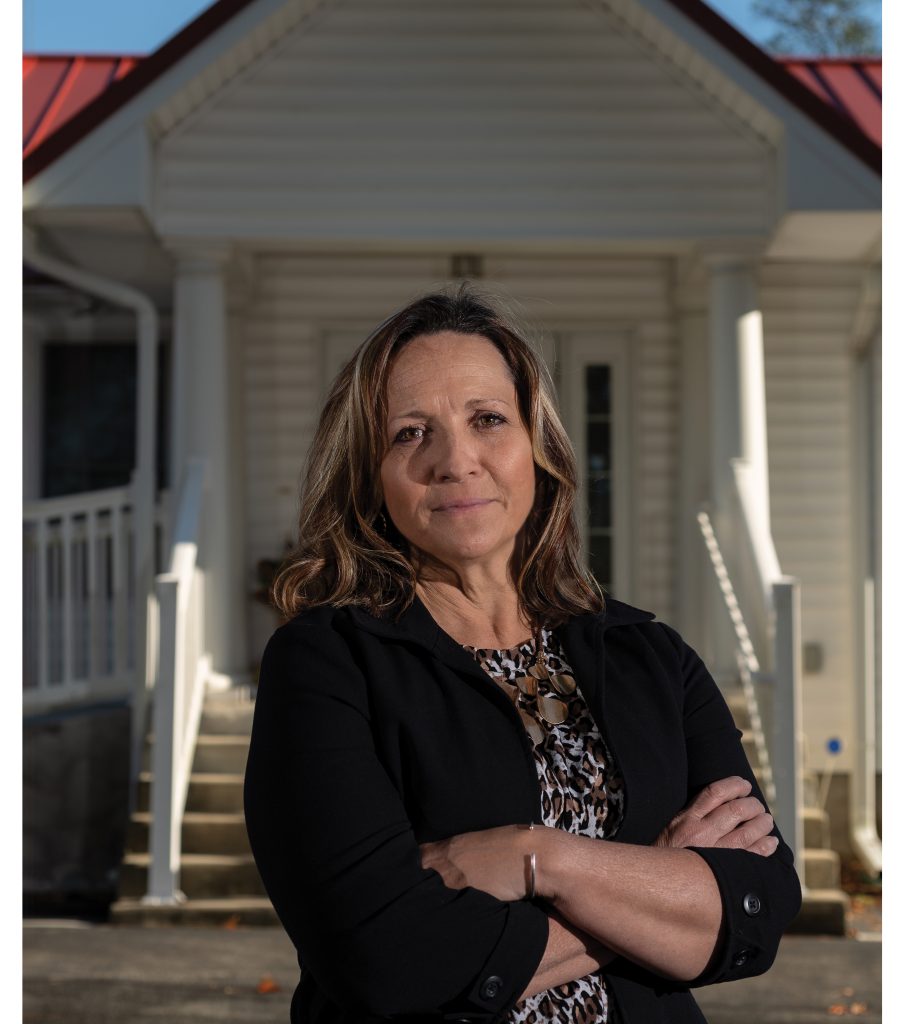 Education sup­port profes­sional unions have weathered a long storm since the first days of school closures. Throughout the past almost two years, ESPs across the state and in every job category provided students and staff with safe and healthy schools and worksites, laptops and tech support, meals and clothing for families, and sup­ported virtual learning—and most never lost a paycheck or benefits because their unions had their backs. Things are nearly back to normal now, yet those essential education support professionals who kept buildings and so many services running during the pandemic are still fighting for respect. ESPs are working to build stronger unions for better pay, fair healthcare benefits, improved transfer rights, and more opportunities for advancement.
In Calvert County, Stacy Tayman, a human resources associate and now president of the Calvert Association of Edu­cational Support Staff (CAESS), is making progress. In its most recent contract negotiations, CAESS won employees historic pay increases, workplace pro­tections, and working condition improvements. "Staff is excited about the pay increases, but it still isn't enough," says Tayman.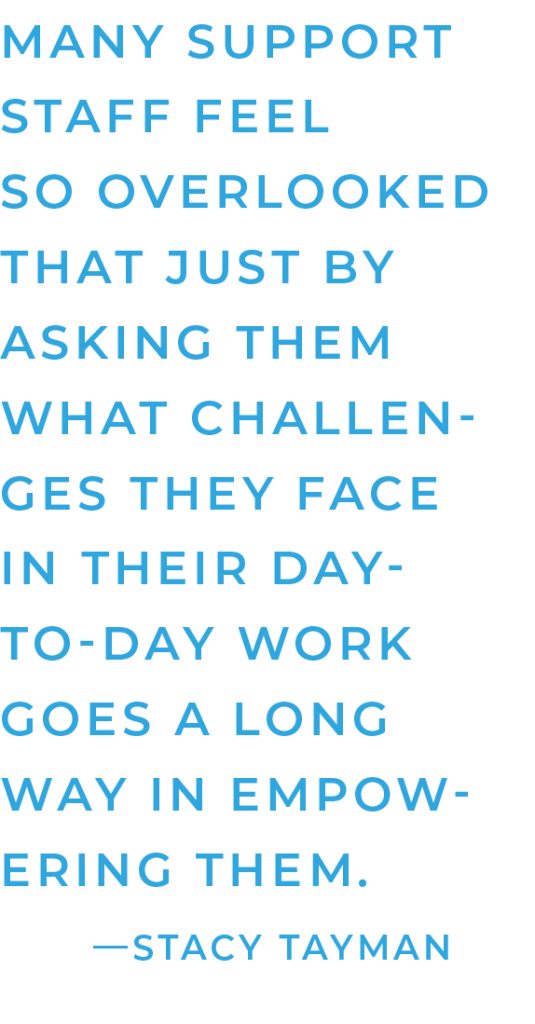 "Our ESPs are so far behind in making a decent wage that these historic raises put only a small dent in what they need and deserve. With so many ESPs needing to work addi­tional jobs plus covering staff shortages, employees are tired and burned out." In Calvert County, school nurses are work­ing 10–15-hour days contact tracing to prevent the spread of the coronavirus and school cafeterias are serving twice as many meals with no increase in staffing.
To build power that keeps winning at the bargaining table, CAESS is working hard to add to its growing mem­bership. In just two years, the relatively small union of 810 potential members grew by 100 members. Tayman's secret? Communication with both potential members as well as current members. In a recent door-to-door campaign focusing on those potential members, Tayman learned that most were struggling financial­ly due to the low wages CAESS works to improve or felt okay tagging along on the backs of their dues-paying colleagues. "Our challenge is to connect members who say they are happy in their jobs with the fact that the union and the negotiated agreement is why they are happy. If it weren't for dues-paying members, there would be no union and no negotiated agreement."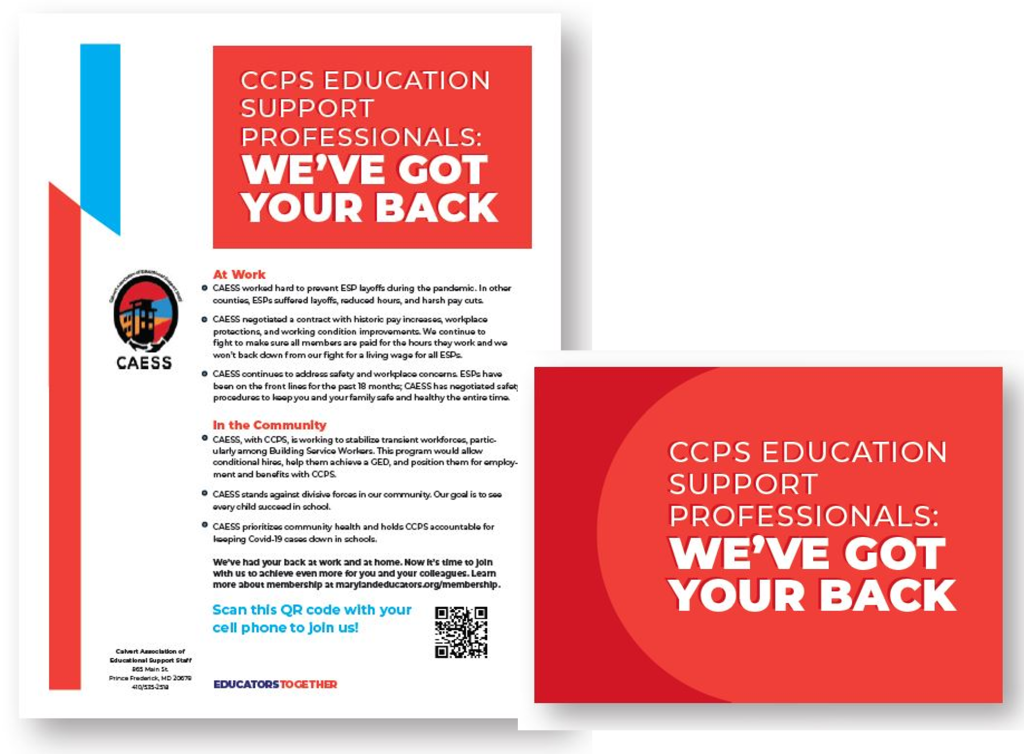 CAESS's campaign started with a postcard sent to every potential member informing them of the recent contract gains and alerting them to an upcoming visit from a member of CAESS's board of directors or membership committee. "Those who met us at the door were friendly and willing to talk," Tayman says. "Putting boots on the ground and meeting potential members outside the confines of work allows for very organic and uninhibited conversations."
Tayman is convinced that this one-to-one outreach is what she and others need to do to build a stronger union. "I am continually striving to be a better leader. I can't do that if I don't understand the hurdles that keep our colleagues from joining. Many support staff feel so overlooked that just by asking them what challenges they face in their day-to-day work goes a long way in empower­ing them. In meeting them, we make a new connection with the union—one that shows how getting involved is an opportunity to make things better."
Tayman traveled to Frederick County recently to help with a recent canvass of ESP potential members there. "I'm a proud education support professional and eager to share what I've learned to help build strong ESP locals across the state. From Garrett County to the Eastern Shore, nothing happens during a school day without our education support professionals."
Latest News