Briana Beulah is a fifth grade teacher at Sandy Hill Elementary School in Dorchester County. She was raised in the county and graduated from North Dorchester High School and Salisbury University. Beulah is the 2023-2024 Dorchester County Teacher of the Year.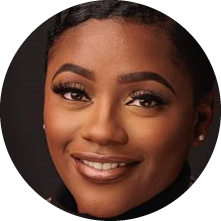 I grew up in a single-parent household. My mother was superhuman in my eyes and she made sure we had everything we needed to survive, but living in poverty was one of the most challenging aspects of my life that I dealt with as a child. Just having the basics—food, water, and shelter—were our main goals, not education.
My mother made sure I got to school, and we were raised to be respectful and work hard. But as I began to struggle with reading and writing at an early age, I felt like there was no one there. I had goals. I wanted to become a schoolteacher so I could make sure that other children wouldn't have to endure what I faced throughout my school years. So many people told me I wouldn't make it because of where I come from; teachers told me I could never be in their shoes because I struggled with reading. But look at me now! My experience still guides my approach to teaching and learning. We all have our struggles and difficulties, but who do we have to help us get through these academic obstacles?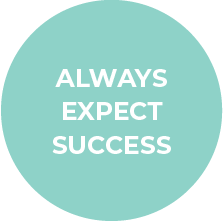 Dorchester County is my home and so many of the students here remind me of my younger self. Yes, students need to know how to read, write, and compute numbers, but do they trust the person teaching them enough to help them absorb that knowledge? I'm a teacher who builds relationships first to foster trust to make sure they can receive the education we're here to deliver. We know that every child is unique and different, but my approach is to have expectations of success no matter who the child is or the background, race, or economic situation of their family. That's why I'm here, and I will continue to learn as much as I can and be adaptable enough to meet these students where they need to be met.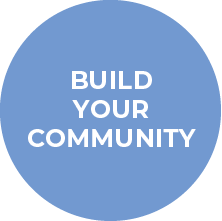 This year, our school adopted the house system of the Ron Clark Academy in Atlanta. Because of our Pride in the Hive bumblebee mascot, our houses are "hives," with each one spanning grade levels and named for the six pillars of character: trustworthiness, respect, responsibility, fairness, caring, and citizenship. I lead the Citizenship Hive. Our focus in each hive is to transform everyday classrooms into fun, engaging, and welcoming spaces while building a family and community among all students and staff. Since we started this initiative, we've seen a huge decrease in negative student behaviors, better control of social skills, improved attendance, and we've stopped the increase and lowered the number of students performing at the emergency tier level that spiked during Covid. School leaders, like my colleagues and me, are bringing community, family, and love back to our school. It's engaging and fun for all of us.
I hope the students who come through my classroom door leave school with a love of learning. If you walk through my room, you may find fifth grade students sitting in a circle discussing our issues, playing a fun learning game while dressed up as basketball players, or singing a math hip-hop song to help them learn. You never know!
The students I teach are like family, so I don't look at teaching as simply a career—it's my purpose. I've been chosen to be a person in these students' lives who cares for them wholeheartedly.

Latest News