And other legislative updates in this week's Up the Street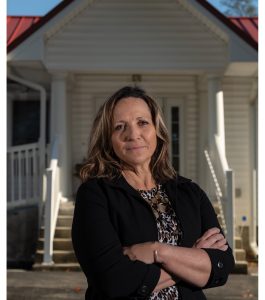 Legislature Receives Hogan's FY23 Budget, Eyes Ways to Better Support Stressed Schools
With the fiscal year 2023 budget that Gov. Hogan submitted on Wednesday as a baseline, legislative leaders and education advocates are ready to see it help address the strained conditions in K-12 public education, such as the catastrophic shortage of educators and the underwhelming pipeline supplying them. In a now annual PR move, Hogan took credit for funding programs at "record" levels, without explaining that most increases were mandatory and constitutionally required. He also proposed $4.6 billion in tax breaks that could undercut the state's long-term financial health and ability to fully fund the Blueprint for Maryland's Future. And as Hogan has done before, he once again proposed sending $10 million to unaccountable private schools, mostly benefiting those already attending private schools, via the BOOST program.
It appears that the governor declined to include supplemental funding of $125 million for Baltimore City and Prince George's County schools to cover initial increases in those jurisdictions' local shares. The state of this funding will become clearer during upcoming Department of Legislative Services briefings on the budget in the coming days.
Here are some key points of the FY23 budget proposed by the Hogan Administration:
General fund aid to education is $6.9 billion, $300,000 more than FY22
State share of the foundation program is $3.8 billion, $217 million of which comes from the Blueprint for Maryland's Future Fund
Education operating budget is $8.9 billion, and it includes $46 million from the federal American Rescue Plan Act of 2021
Thanks to the Blueprint for Maryland's Future Fund, supplemental grants for pre-kindergarten expansion are at $171 million, $150 million more than in FY22
The capital budget includes $1 billion for public school construction
While Hogan indicated that there will be no Budget Reconciliation and Financing Act this year, MSEA will support amendments to the budget that further address the staffing and retention crises in our schools and advance safe and supportive school environments. MSEA will continue to fight against the BOOST program's diversion of public money to private schools that have no public accountability on student performance or the school's adherence to non-discrimination expectations that would protect students, families, or staff from discriminatory admittance, hiring, or retention practices.

NEWS AND NOTES
NEA Puts Spotlight on Educator Shortage, Effects, for Nation to See
On Thursday, the National Education Association (NEA) briefed national media on the crisis that K-12 schools are experiencing while trying to fill vacant positions and make schools safe, supportive environments for educators and students. Creating those conditions has been harder due to the pandemic, but it has been a longstanding issue that NEA President Becky Pringle and Stacy Tayman, Calvert Association of Educational Support Staff president, emphasized during the briefing. The event shared a number of stark statistics underscoring the crisis, such as a 15-year low in the ratio between job hires and openings. In 2021, there were 0.59 hires for every opening, demonstrating the number of unfilled positions in schools, which raise the workloads and stress levels of current educators.
Lawmakers Working on New Map of Legislative Districts
Both chambers are moving swiftly to act on jointly filed Senate and House resolutions (SJ 2/HJ 2) to establish a new legislative district map. A final vote may occur early next week. On Thursday the Democratic-majority Senate voted along party lines, 32-14, to forward SJ 2 to the House. The House Committee on Rules and Executive Nominations will review it, and it is expected to move to the full House next week. If the House does not amend the Senate version a new map could be in effect next week.
The joint resolution started with a map created by the Legislative Redistricting Advisory Commission (LRAC) convened by Senate President Bill Ferguson (D-Baltimore City) and House Speaker Adrienne Jones (D-Baltimore County). The Senate Reapportionment and Redistricting Committee members voted along party lines, 11-4, on Tuesday to advance the LRAC map, which redistricts to account for 2020 census population changes. The Committee also based their recommendations on existing districts to minimize the uprooting of voters from familiar districts. Legislators have until the 45th day following the start of the session, which is February 26, to adopt a map or one proposed by the governor takes effect. A February 22 candidate filing deadline also looms over the deliberations, as district lines may change for some prospective candidates.
State Board Continues to Dabble with Important Concepts in the Blueprint
On January 25 the Maryland State Board of Education is scheduled to take up the important discussion of "low-performing schools," which are called out by the Blueprint for Maryland's Future to receive special funding and staff incentives. MSEA is advocating for a clearer definition to create resilient pathways to opportunity for at-promise students, and to protect the bargaining and contract negotiating rights MSEA has won for members.
Senate Panel Warned about Worker Shortage, Wage Shortcomings
Economic experts warned the Senate Budget and Taxation Committee that local governments will have a hard time filling positions, and that wage expectations exceed current pay levels. However, because of federal aid during the pandemic and employment levels, the state's fiscal outlook is good for the next couple of years unless inflation and the coronavirus overwhelm economic conditions.
CAMPAIGN 2022
Fundraising Reports Put Distance between Candidates
As reported by Maryland Matters, the annual campaign finance reports that were due at midnight on Wednesday distinguished gubernatorial candidates for raising or spending the most, collecting big contributions from in or out of state, relying on small donors, or paying millions out of their own pockets. Five candidates reported over a million dollars raised or on hand. Over the last year, Wes Moore's campaign raised $4.8 million, the most of any candidate. The campaign reported a combined $3.1 million cash on hand when combining Moore's haul with the fundraising of his lieutenant governor running mate, Aruna Miller. Comptroller Peter Franchot, who had $2.2 million at the start of 2021, raised $1.6 million to his combined campaign accounts and reported $3.3 million cash on hand, the most of any candidate. John King and Tom Perez each reported more than $2 million raised since kicking off their campaign last summer, and Jon Baron reported $1.73 million on January 12, the day he loaned his campaign $1.7 million. Among the three Republican gubernatorial candidates, former Hogan Commerce Secretary Kelly Schulz raised $1.49 million and had $1 million in the bank, and Robin Ficker raised $3,700 and, thanks to his loan to his campaign, had $900,000 in the bank. Trump-endorsed Delegate Dan Cox (R-Frederick) raised $393,000 and had $272,000 in the bank.
In other statewide races, finance reports in the attorney general race show that U.S. Rep. Anthony Brown raised $647,000 and had $618,000 on hand, and Catherine Curran O'Malley raised $630,000 and had $613,000 in the bank. Comptroller candidates Bowie Mayor Tim Adams and Delegate Brooke Lierman (D-Baltimore City) each reported just under $2 million in the bank. Lierman's war chest came primarily from donors while Adams' funds mostly consisted of a loan of his own money.
Brown's AG Endorsements Multiply; 4th Congressional District Adds Edwards to Race
Several leading Black political leaders from Baltimore City and Baltimore County have endorsed Rep. Anthony Brown (D-4th) in his bid for attorney general. In the race to fill Brown's seat, former Rep. Donna Edwards (D), the first Black woman to represent Maryland in Congress, announced she is running for the District 4 seat that she held from 2008 to 2016. She left to run for the U.S. Senate, where she lost in the 2016 primary to Sen. Chris Van Hollen. The 4th District primary race now includes former 25th District Delegate Angela Angel, former Prince George's County State's Attorney Glenn Ivey, and State Delegate Jazz Lewis (D-Prince George's).
Jain Picks Running Mate in Governor's Race
In the gubernatorial Democratic primary field, first-time candidate Ashwani Jain named LaTrece Hawkins Lytes as his pick for lieutenant governor candidate.