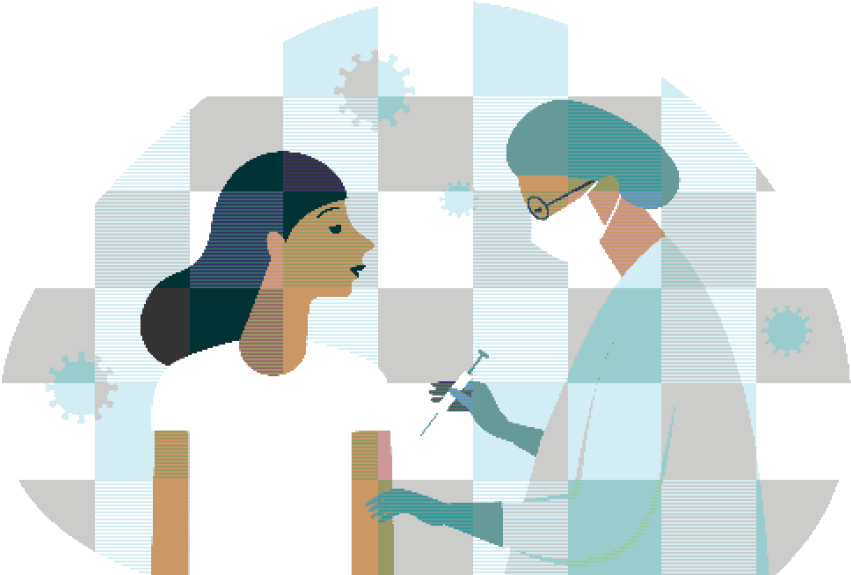 We all know a coronavirus vaccine is now available and while citizens across the country are experiencing unduly inconsistent access, it provides hope and promise for better days ahead. Widespread vaccination is key for public health efforts to control coronavirus and to eventually safely and sustainably re-open schools for in-person instruction.
Can employers require employees to be vaccinated?
There is no federal law that bars school districts from mandating that staff receive a coronavirus vaccine.
The Americans with Disabilities Act (ADA) allows an employer to have "a requirement that an individual shall not pose a direct threat to the health or safety of individuals in the workplace." This means that someone with coronavirus or an unvaccinated employee poses a "significant threat of substantial harm" to others. Thus, it's possible that an employer may mandate that employees receive the vaccine.
If an employer determines that an employee who cannot be vaccinated due to a disability or religious objection poses a direct threat at the worksite, they must try to provide a reasonable accommodation that would eliminate or reduce the risk. Per the ADA, the employer may not simply remove the employee from the worksite.
What valid exemptions to a general vaccine requirement may an employee seek?
Any required vaccination order must contain exemptions to comply with the ADA and the Civil Rights Act of 1964 (Title Vll), which requires that employers reasonably accommodate an employee's religious beliefs and practices. This might be easily established, but most claimed religious objections to the vaccine will impose an undue hardship to employers, and therefore, may be rejected. MSEA is committed to providing members factual information regarding the vaccination.
Questions? Contact your local UniServ director.
Latest News