A Message from President Cheryl Bost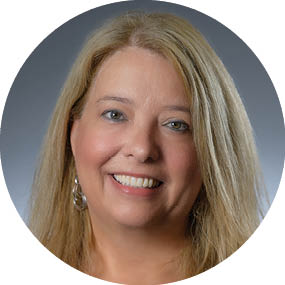 January was a month of historic and spectacular firsts in Maryland. On January 3, Anthony Brown was sworn in as the state's 47th attorney general, the first Black person to be elected to the position. He acknowledged the moment by saying that he takes office "at such a critical moment in our nation's history—a moment when extremist views are challenging our democracy and curtailing fundamental rights."
Then, on January 16, came the swearing in of Brooke Lierman as the state's first woman comptroller. Her campaign promise of fairness and equity was reflected in her speech, "Doing better is possible when we have an ally and an advocate in our state government."
And on January 18, Marylanders celebrated the inauguration of Wes Moore, the first Black governor of Maryland and just the third Black governor to be elected in the United States. Our new lieutenant governor, Aruna Miller, also represents a remarkable first—the first immigrant and Asian American elected to statewide office in Maryland.
Inauguration Day was marked with the symbolism of laying wreaths at City Dock in Annapolis, a place where slaves were brought to this country against their will and sold. Afterwards Maryland's new First Family led a march up Main Street, past MSEA headquarters, to the State House—a landmark built by slaves—for Wes Moore to be sworn in as the 63rd Maryland governor.
We're the largest labor union in the state, representing dedicated educators and activists throughout the state, and we must be proud of our efforts to endorse each of these candidates early and playing a key role in getting them elected. This is our time!
Through our collective power and union we are poised to have a significant seat at the table and voice within the administration in collaboration with our champions in the General Assembly. It's a new day in Maryland!
Latest News