A Message from President Cheryl Bost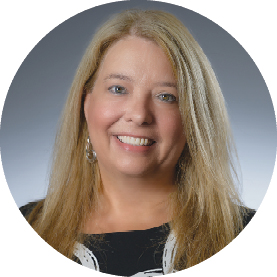 School's out for the summer, but is it really? Throughout my time as a classroom teacher, I worked every summer so I could make ends meet. Between rent, car payments, insurance, and other everyday expenses, we know that our educators' salaries can get stretched thin quickly. This summer so many of our educator friends and colleagues are working at a summer school or camp, writing curriculum, tutoring, working second or third jobs, serving as activity directors at a pool—you name it.
We know that our profession is strongest when we can concentrate on our jobs and our students, not on how we're going to balance our checkbook this month. That's why we'll never stop fighting for the salary that you deserve—whether you're a teacher, certificated staff, or an education support professional. We've made progress with the Blueprint for Maryland's Future's long-term investments in educator salaries and our ESP Bill of Rights, and we won't let up.
For many of us prep work for next year will be a part of our summer plans. Whether it's scoping out an interesting field trip site that aligns with your curriculum, taking continuing education classes, making schedules, installing new systems or equip­ment, or reading texts that you plan to use in the upcoming year, we all have our eyes on the future of what we can do for our students next year.
However busy this summer will be for you, I encourage you to take one hour, one day, or one week to reflect on your brilliance. You are shining lights in the lives of so many and I hope you can rejuvenate your light so it can continue to shine bright next school year. Educators like you are dedicated to being the best they can be and your dedication will make a world of difference to the children who are excited to meet you when we return to our schools this fall.
Latest News