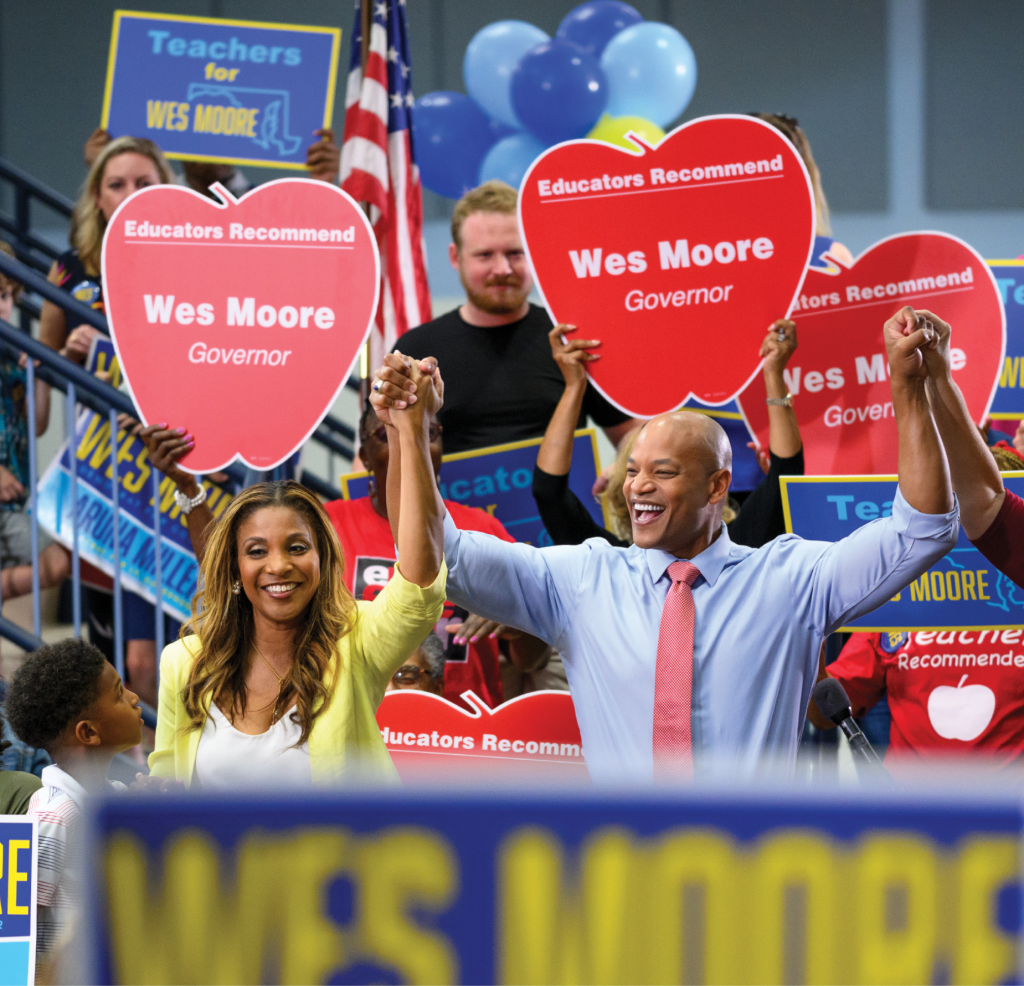 Donald Trump may be out of the White House, but his toxic ideology still poisons our collective political environment. In counties across the state, pro-public education advocates are fighting for civility, equity, honesty, and fairness for their students, their schools, and their communities.
There's a choice to be made on November 8, and it's about Maryland's future—our future. What will the tone of our discourse be? Will Maryland, a state filled with educated voters, turn on itself? The answer, we hope, is no.
OUR CANDIDATES VALUE EDUCATION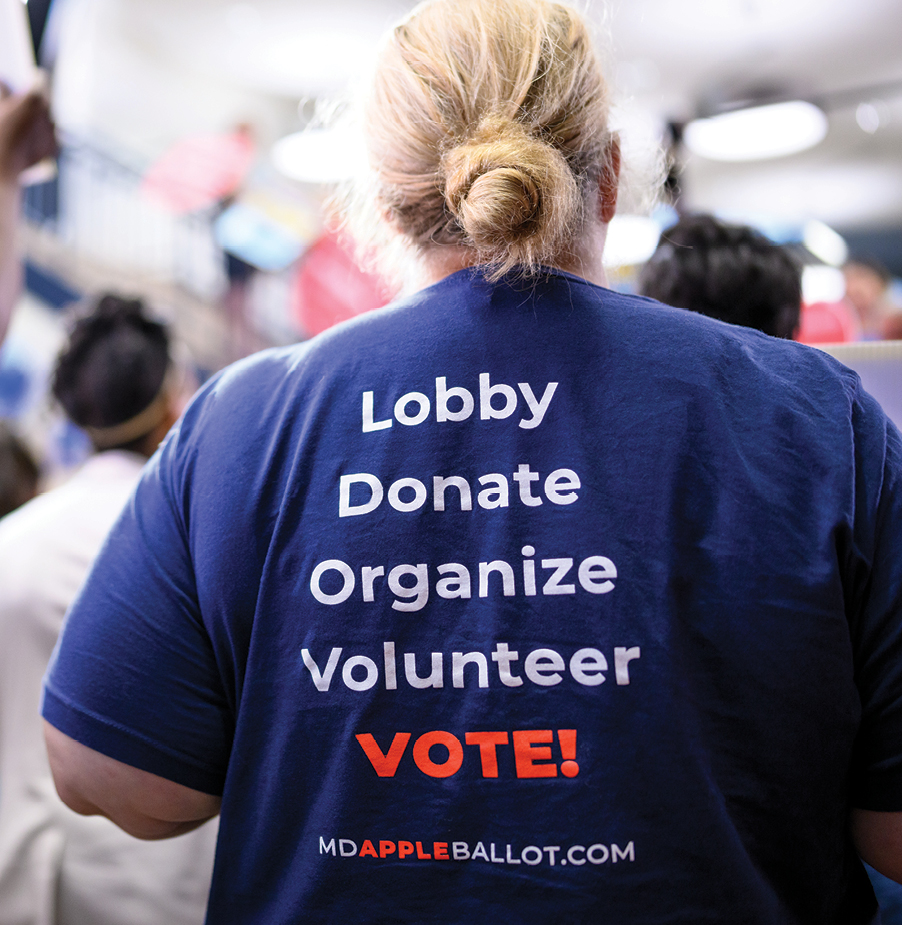 In Wes Moore, MSEA's endorsed candidate for governor, educators have a leading candidate on the right side of an accurate and honest education for our students and support and fair pay for education employees. His opponent, Dan Cox, is a known January 6 supporter who arranged buses to the Capitol. He supports public money for private schools, supports recent Supreme Court actions against reproductive freedom for women (even in cases of rape and incest), and voted against the Blueprint for Maryland's Future implementation bill and against this year's state budget including all funding to public schools.
Wes is a candidate who has already proven himself to be a good listener. "Wes gets it," said MSEA President Cheryl Bost. "He understands what good public education is—he knows it starts with access to great pre-k and continues through a strong career and college readiness program supported by an active and interested community."
The case for statewide candidates down the ballot is strong, too. U.S Rep. Anthony Brown (D-District 4), MSEA's-endorsed candidate for attorney general also has the support of Everytown for Gun Safety, CASA in Action, VoteVets, the Sierra Club, and unions from IBEW to SEIU. Brooke Lierman, the MSEA-endorsed candidate for comptroller, has the support of AFSCME, CASA in Action, Moms Demand Action, and unions, including SEIU, Teamsters, and Professional Fire Fighters of Maryland.
Down the ballot in local school board and county council races, the fight is more personal. You and your neighbors may be far apart on priorities for your schools and community. The races for county executive, council/commissioners, and especially local school boards are tough battlegrounds right now in many parts of the state.
FIGHTING THE "HATE SLATES"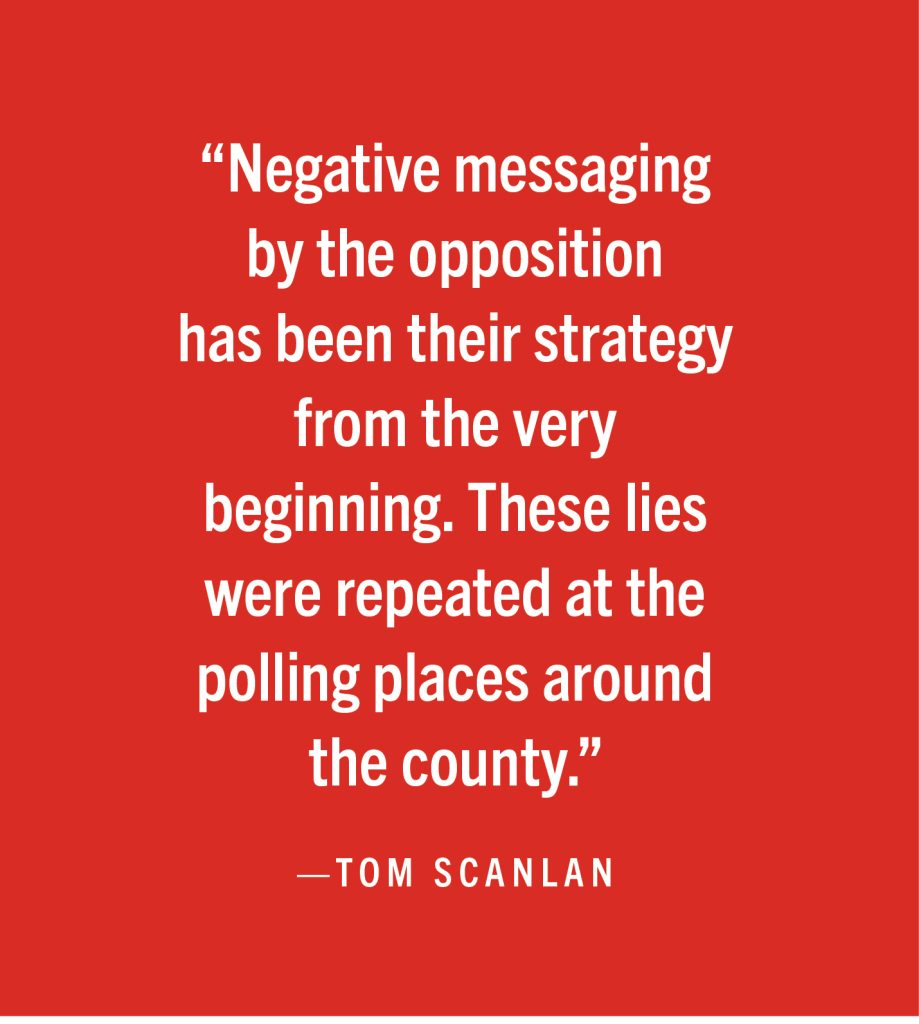 School board candidates like Charles County's Jamila Smith are often community activists with fleshed-out platforms that show they understand the issues and what students and educators need from their community: "The stakes are high," she said. "My opponent has made several statements that I've found to be harmful to students, families, and teachers. Statements that have worked to sow mistrust between families and teachers; statements that seek to strip teachers of their autonomy and limit classroom discussions. As a parent of three middle schoolers, I strongly value the teacher-parent partnership and their use of evidence-based strategies to grow critical thinkers."
In Washington County, Fred Chavis, candidate for the Board of Education and the executive director of the Robert W. Johnson Community Center, said he noticed anti-public education messages seeping into school board meeting agendas and took that as a signal to run. "The negative messages began with misinformation about Covid-19, then to critical race theory, and the idea of burning books and blocking educational equity in our classrooms. It's a political agenda that has no place in education. Our students deserve someone in office who sees the whole child and is willing to stand on the pillar of educational equity to meet all of their needs. Any message that focuses more on the burning of books than the needs of our students has no place in public education."
Educator Jessica Fitzwater is running for county executive in Frederick County! Read about Jessica here.
Candidate Tom Scanlan is a retired reading specialist, English teacher of 33 years and was an active member of his local, the Carroll County Education Association. Against near-daily attacks, his message remains positive, "Negative messaging by the opposition has been their strategy from the very beginning. These lies were repeated at the polling places around the county.
"But my focus is constant—we must put our students first, we must attract and retain the best educators in the state, and we must remember that our schools are community centers where we come together."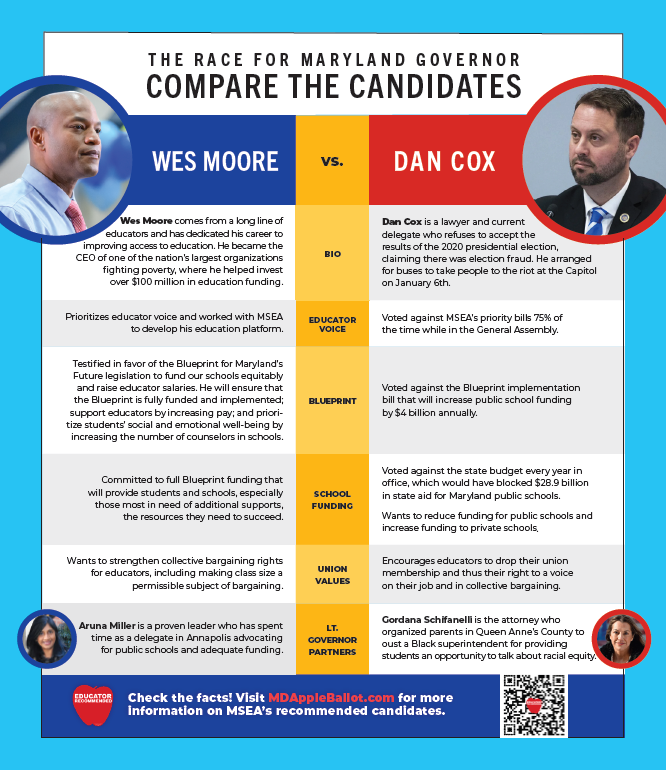 Latest News