Join us on Saturday, March 18 for the 2023 IPD Conference. This year's theme is Moving Forward Together in a Dynamic World. When you reflect on what you have learned as an educator in 2022, how do you reimagine professional learning? Come inspire and empower fellow educators at MSEA's IPD Conference.
We are excited to be back in person at the DoubleTree by Hilton Baltimore – BWI Airport. A light continental breakfast will be provided as well as lunch courtesy of MSEA.

Conference Strands
1) New Educator Survival 101
2) School Engagement Reinvented
3) Elevating Our Diverse Communities
4) Collaboration within School Communities

Schedule
Registration and Breakfast: 8:15 – 8:55 a.m. ((Continental breakfast will be provided)
Welcome: 9:00 a.m. – 9:15 a.m.
Keynote: 9:15 a.m. – 10:30 a.m.
Session 1: 10:35 a.m. – 11:50 a.m.
Lunch: 11:50 a.m. – 12:50 p.m. (Lunch will be provided)
Session 2: 12:55 p.m. – 2:10 p.m.
Session 3: 2:25 p.m. – 03:40 p.m.
Closing: 3:45 p.m. – 4:00 p.m.
Caucus (Optional): Starts at 4:15 p.m.

Keynote
9:15 – 10:30 AM
Lakeisha Steele, Vice President of Policy
Leveraging History to Best Serve Students and Move Forward in a Dynamic World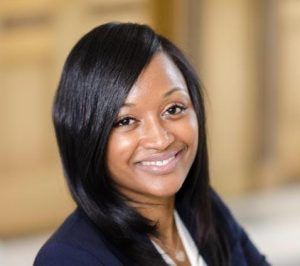 This keynote will discuss the history of education policy and the advocacy roots of the teaching profession. With history at the foundation, the keynote will focus on how the teaching profession has evolved throughout the pandemic to reconnect and support students and families, including through social and emotional learning. This keynote will also cover the landscape of federal and state policies to support teachers.
Lakeisha Steele is CASEL's Vice President of Policy. Before joining CASEL, Lakeisha served in the Biden-Harris Administration as the Deputy Assistant Secretary in the Office of Legislation and Congressional Affairs at the Department of Education. Prior to her service in the Biden-Harris Administration, Lakeisha served eight years on Capitol Hill in the U.S. Senate and U.S. House of Representatives, most recently as Senior Education Policy Advisor on the House Education & Labor Committee where she led K-12 education policy, including the successful passage of the American Rescue Plan Act, for House Democrats under the leadership of Chairman Bobby Scott (VA-03). Prior to her work on the House Education and Labor Committee, Lakeisha advanced priorities in K-12 and higher education for U.S. Congresswoman Suzanne Bonamici (D-OR1) and the Democratic Whip, United States Senator Richard J. Durbin (D-IL). She spent eight years working in the legal industry performing risk management for law firms. She holds a bachelor's degree from Western Illinois University and a Master of Public Administration from American University. She is from Kankakee, Illinois and the beautiful southside of Chicago.
Session 1 Options
10:35 a.m. – 11:50 a.m.
Early Educator Greatest Hits
You will walk away with ideas to implement now, from behavior management to conversations with administration, Simran Kishore and Giovanna Papa will cover it. This jam-packed session will leave you empowered to finish the school year strong.
Presenters: Giovanna Papa and Simran Kishore
Black Pedagogy 2023
Participants may consider adopting fully or implementing aspects of black pedagogy as they instruct children of African descent. Specific pedagogies will be shared. The works of Shaun Harper, Donna Ford and Gholdy Muhammad will be referenced throughout the presentation.
Presenter: Kachobe Lassiter
AI in Education
This session will examine the weaknesses and strengths of AI. Teachers will explore AI's utility and find strategies that will guide ethical student use. Teachers will learn ways to take advantage of AI's powerful language generation to prioritize critical thinking.
Presenter: Joseph Rafter
Session 2 Options
12:55 p.m. – 2:10 p.m.
Education Through a Civic Lens
Maryland's students all need civic knowledge, skills, values, and dispositions to be successful in college & careers. All educators and administrators have a role to play in shaping future citizens to engage productively in their communities and become lifelong voters.
Presenter: Genie Massey
Let's Dance: Infusing Creativity in Classroom
Social emotional learning becomes a breeze when educators remember to emphasize movement in the classroom. This musical dazzling high-energy interactive innovative presentation is designed to motivate students. Participants will leave ready to infuse fun Social Emotional Learning in the classroom.
Presenter: Dr. William Clay
Unlocking Critical Thinking and Building Comprehension Through Read-Alouds
This workshop is designed for early childhood(K-3); to provide strategies that develop critical thinking and build comprehension skills.
Presenter: Philimena Owona
Session 3 Options
2:25 p.m. – 3:40 p.m.
Restorative Practices in Early Childhood Education
This workshop will help educators explore how we can successfully implement restorative practices with our youngest learners.
Presenter: Lauren Weaver
Relationships Keep Classrooms Moving: Where's Yours Going?
Participants will engage in activities to help them reflect on their classroom management and make relationship-based changes that positively impact the learning environment.
Presenter: Kimberly Wilson
Early Educators: Learn from My Mistakes
Want to prevent burnout? Want to learn from and laugh about a veteran teacher's 1st year mistakes? In this session, teachers will create a plan to avoid burnout, take care of themselves, and feel confident as a new teacher.
Presenter: Amber Myren
DoubleTree By Hilton Baltimore- BWI Airport
890 Elkridge Landing Road, Linthicum Heights, MD, 21090
Click here for driving directions.
Note: This conference is for MSEA members only. If you are not yet a member and would like to attend, please contact the local association in the county where you work for information on how to become a member. You can also click here for information to join!