The 2020 MSEA Convention was held on October 16-17. Next year's Convention is planned for October 15-16, 2021. We hope that public health conditions will allow us to return to Ocean City, where the event is typically held.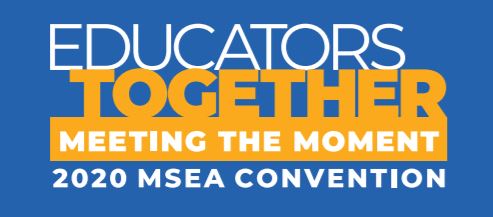 What Is a Representative Assembly?
If you have ever wondered exactly what it is that delegates do, then click here for a quick overview.
If you are interested in submitting a bylaw amendment for the 2021 Convention, please use this blank form and this sample bylaw amendment for reference.
Featured Speakers at the 2020 Convention
National Education Association President

Becky Pringle

NEA president Becky Pringle is a fierce social justice warrior, defender of educator rights, an unrelenting advocate for all students and communities of color, and a valued and respected voice in the education arena. A middle school science teacher with 31 years of classroom experience, Becky is singularly focused on using her intellect, passion, and purpose to unite the members of the largest labor union with the entire nation, and using that collective power to fulfill the promise of public education.

Maryland Senate President

Bill Ferguson

Senator Ferguson was elected to the Maryland State Senate in 2010 to represent Maryland's 46th Legislative District. He first served on the Education, Health and Environmental Affairs Committee before moving to the Budget and Taxation Committee, where he became Vice-Chair of the committee and Chair of the Education, Business, and Administration subcommittee. In January 2020, his colleagues unanimously elected him to serve as President of the Maryland Senate, making him the second youngest Senate President in Maryland history.